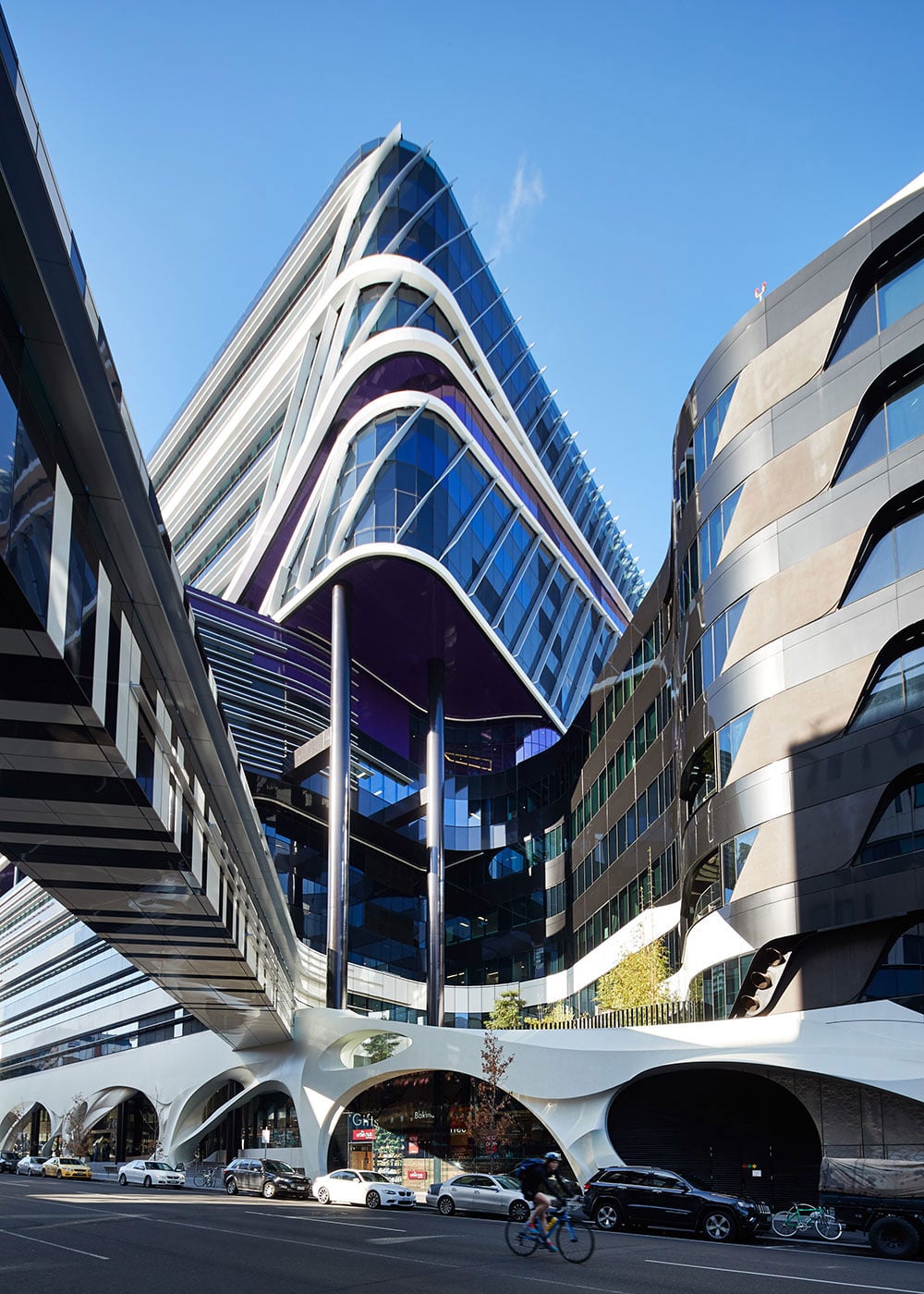 Open State: VCCC
The VCCC is Australia's first comprehensive cancer centre delivered as a public-private partnership between the Victorian Government and the Plenary Health consortium and the new home for Peter MacCallum Cancer Centre. Visitors will gain access to the central light-filled atrium that extends up through the centre of the structure as well as the interactive hub, located between the research laboratories on the upper floors and the clinical and dry research areas on the lower floors which includes a cafe, a landscaped roof deck, meeting rooms and informal lounge areas and breakout spaces, promoting the impromptu interactions that generate ideas and broad thinking.
There are two tours running at the same time. Click here to book in for the first, and here for the second.
Open State is part of the Melbourne Design Week, an annual design program linking creativity with business and community. Each year the program will explore the value of good design in a ten-day, city-wide celebration offering talks by leading designers, tours, workshops and industry events at NGV and partner venues throughout Melbourne. The theme for 2017 is Design Values. It asks: what does design value and how do we value design? Find out more here.
Open State is presented by Open House Melbourne on behalf of Creative Victoria and NGV for Melbourne Design Week.
Important Details
Time & Date
Sunday 26 March 2017
10.30 – 11.30am