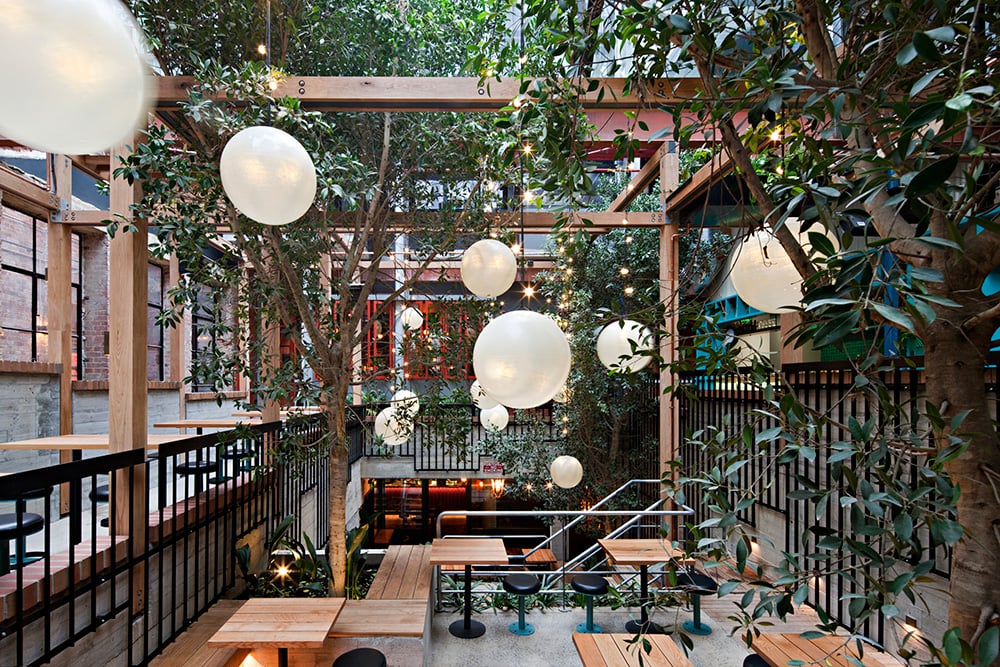 Shaping Flinders Lane
Once the heart of Melbourne's clothing trade graced by large soft-goods import warehouses of the 1880's, the evolution of Flinders Lane today sees it as one of the city's most in-demand eat streets. By the end of the 1970s, faced with rising rents and the need for more space, rag traders in the area were forced to close their doors leaving behind a chain of multi-storey bluestone warehouses, factories and palatial emporiums along the narrow lane.
With Melbourne's food culture driving the transformation of the CBD, Flinders Lane has attracted a wave of diverse dining venues who have embraced the design potential of the characteristic street.
In a first for Open House, guests will be led on a walking tour by Technē Architecture + Interior Design directors Nick Travers and Justin Northrop for an intimate exploration of the design ambitions of the places shaping Flinders Lane today. Commencing outside Movida, guests will visit Tonka, Lee Ho Fook and Garden State Hotel with Nick and Justin providing insightful commentary about Techne's role in transforming each of the popular venues. The tour will include a special event cocktail at Tonka and conclude with canapés and a drink at Garden State Hotel.
Meet outside Movida, 1 Hosier Lane, Melbourne CBD
Special note: Tour involves a short distance of walking, patrons must be over 18 years of age.
Important Details
Time & Date
Saturday 29 July 2017
4.00pm–6.00pm
Booking Info
Tickets $50; includes a special event cocktail at Tonka and canapés and a drink at Garden State Hotel.
Booking Link