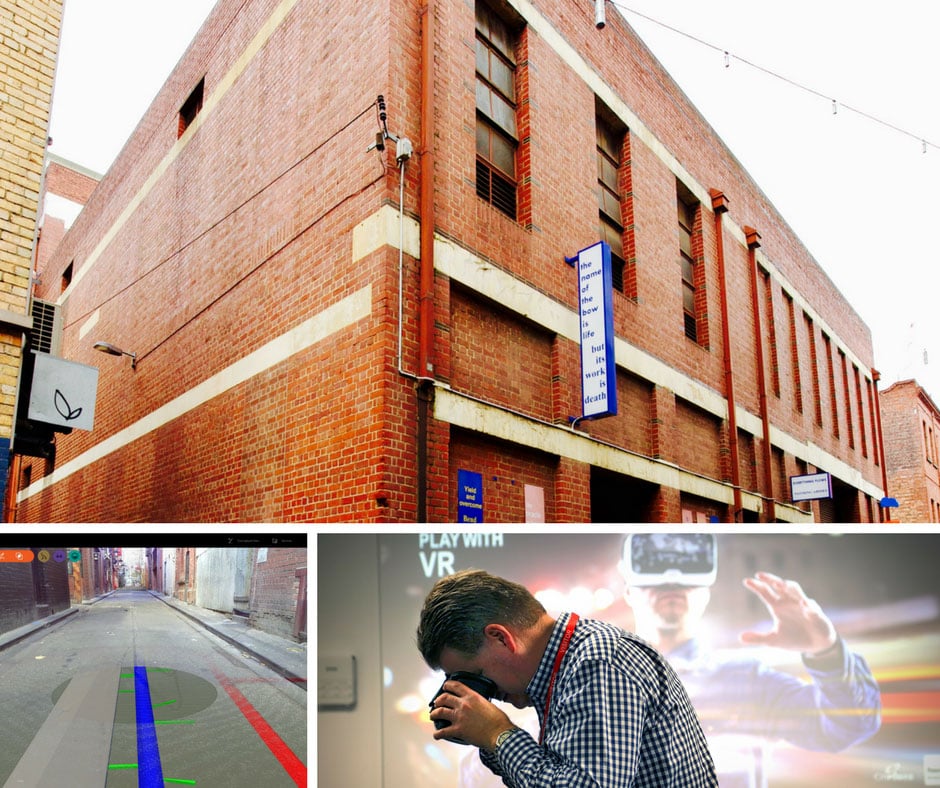 VR Tour at Waratah Place Substation
Discover how electricity distributors, CitiPower, are using 3D modelling design software to build a new substation in Melbourne's Chinatown. Visitors are invited on a tour inside the process using CitiPower's Mobile VR (Virtual Reality) Lab and 'virtual reality goggles' using their own smartphones. The substation under construction is in Waratah Place and was first commissioned in 1937 supplying electricity to the Melbourne CBD until 2014 when it reached its 'end-of-life' stage. After being decommissioned and demolished, CitiPower are building a new modernised substation called Substation WP. Completion is expected in 2019. The new substation will improve the capacity and security of electricity supply to the Melbourne CBD and will feature a façade in keeping with the heritage listed brickwork of the original building.
Participants must bring a smart phone with them to be able to utilise the Virtual Reality Goggles.
Prior to attending they must download the 'QR Reader' onto their phone from the App store.
A short flight of stairs must be climbed to reach the tour location at the site office. The lift will not be operational during this time. People under 18 years of age must be accompanied by an adult. You must remain with the group at all times during the tour.
Bookings open Monday 17 July 8:30am until booked out. Tours commence from 10.00am and run on the hour until 3.00pm. 20 people per tour, for approximately 45 minutes.
Under 18 years of age must be accompanied by an adult.
Important Details
Location
Heffernan Lane, Melbourne
Time & Date
Saturday 29 July 2017
10.00am – 4.00pm