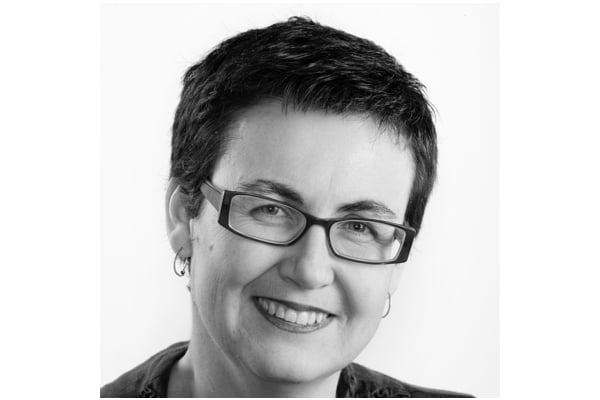 Interview with Justine Clarke, Director of Parlour
Posted Mon 13th Jul 2015 | efront
PARLOUR describes itself as "a space to speak" — an online resource that brings together research, informed opinion and debate around issues relating to women in architecture. How did it get started?
It began as a research project initiated and run by my colleague Naomi Steed and funded through ARC. A year in, people began asking about our work and we realized we needed to disseminate our findings outside traditional academic vehicles, hence the site.
Why was creating an online forum for discussion so crucial?
We realized that if we wanted to effect change we had to build demand for that (change) within the profession. So unlike projects that stay within academia, we were very interested in forming meaningful partnerships with industry. We knew there'd been a lot of reports on women in architecture from the early 80s onwards that offered great recommendations, but very few had been taken up. We knew that if we wanted people to take our recommendations seriously we had to work closely with firms and the people who can make those changes.
What has running Parlour allowed you to do?
We wanted to do more than disseminate our own research. We also wanted to publish contributions from all sorts of people within practice reflecting on findings and providing their own interpretations. We wanted people to really engage with the issues, and thanks to the possibilities afforded by the online and social media environments the uptake has been terrific. We now have international connections and i'll be speaking at international conferences via Skype about our work.
Parlour's focus might fall on gender equity in architecture, but your approach has been to couch this focus within broader issues such as the current and future shape of the profession. How important has it been to do this?
It's been really important to examine workplace culture and situate gender equity at its centre rather than on the periphery. Abundant research from other disciplines and industries shows that more diverse teams make better decisions, and one way of achieving diversity is through gender. Also, talking about workplace culture in general has attracted the interest of a lot of young architects, men and women, and started great conversations about what makes for a productive, efficient, dynamic workplace.
Parlour's approach is particularly engaging because it combines evidence-based findings with personal anecdotes and experiences. How important has it been to incorporate both individual voices and large-scale studies?
If your goal is to encourage people, or an industry, to change you need research to build a strong and clear evidence base for that change; commentary is not enough. But at the same time, public engagement is crucial so you are looking for people to relay their experiences so that individual voices don't disappear in statistics. So both are really important.
Publishing contributions by leading female architects has also been a real priority, hasn't it?
There are a lot of heart-wrenching stories from women about the challenges they've faced returning to work after having children. So it's been really important to hear from leading female architects about how to negotiate a work/ life balance and find firms and practices with flexible workplace cultures. (On the site) we have Kerstin Thompson offering tips for women in architecture, Ann Lau with advice on finding good "fits" when you're a graduate looking for a job, and Misty Waters' guidelines on how to successfully employ parttime staff so that they're working to capacity and not as glorified students.
Why has translating research into equitable practice guidelines been important?
There's a risk people might look at the research and say the challenges faced by women in architecture are the same challenges women face in many industries. But it's not enough to say that because there are factors within architecture that exacerbate the situation and need to be changed. That's why it's been important to develop a pragmatic, practical guide to employers and employees about how we might move towards a more equitable profession.
Have some research findings surprised you?
What's come through is how many women really love their profession and how invested they are in it. They might not like their workplace or its culture, but they still have unerring faith in good architecture and what it can bring to the community.
The 2015 Printed Program features a series of five interviews with people and organisations who we think are enriching the city and making good design an important part of Melbourne's future. A big thank you to our Editor, Rohan Trollope from Big Words, and Journalist, Liza Power.