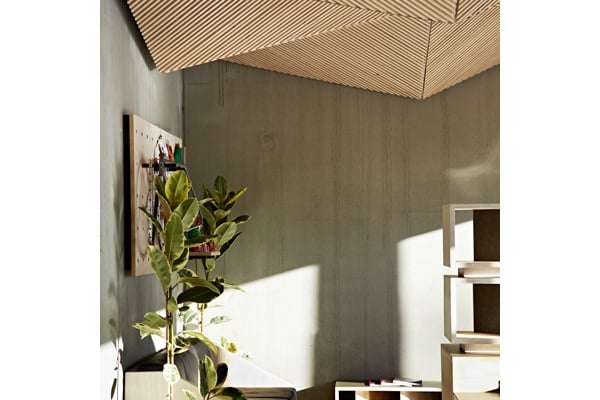 Interview with Rachel Elliot-Jones, Community Engagement, Assemble and Creative Producer, Assemble P
Posted Mon 13th Jul 2015 | efront
Tell us a bit about Assemble.
We're a residential property developer focused on small footprint projects. We work with like-minded property developers to realise that small footprint vision. Assemble was founded by Giuseppe Demaio, Ben Keck and Joachim Holland, whose backgrounds span architecture, branding and communications, property, law and finance.
Where did this focus on small footprint living come from?
The founders each lived overseas for several years and experienced small footprint living as a way of life. In cities such as Barcelona, Amsterdam and Copenhagen, a vertical life is lived by all sorts of people; not just singles or couples but people with families, pets, people who ride bikes. There's a great feeling in those cities where they're environmentally, culturally and socially forward-thinking. When the guys came back to Australia they felt (that way of living) was really lacking here, so they decided to do something about it.
What is small footprint living? If I live in a small apartment, isn't my footprint already small?
We mean small footprint in terms of scale and environmental impact. Many high-rise apartments don't have a small footprint; their impact on the surrounding environment can be substantial. Often they're not environmentally sustainable and the materials used to build them aren't high quality. Adequate light, the social aspect of design such as access to amenity, communal areas or green patches; a host of elements come together to form this ethos and philosophy.
So Assemble brings this ethos to Melbourne?
Yes, to advocate for considered densification in the city and to address some of the issues the city is facing in relation to housing affordability and quality housing supply.
And what about Assemble Papers?
Assemble Papers is the voice of our philosophy and values; it's where we get to research small footprint living innovators around the world and make our ideas known. Its broad remit across art, design architecture, urbanism, the environment and finance allows us to reach out to many different perspectives to map a small footprint way forward. It also allows us to be active in the community through events and partnerships with MPavilion, the Wheeler Centre, RMIT Design Hub and Open House Melbourne. It's published weekly online and printed twice a year.
You're keenly focused on the current debate around better apartment design and the government's proposed guidelines for apartment sizes. Why are they so important?
According to projections, Melbourne will need another 480,000 apartments to accommodate a population of 7.7 million by 2051. How these apartments are built will impact on the quality of life of hundreds of thousands of people. So these apartment design standards really need to be done in the right way. But we'd argue size isn't the main issue: a one-bed apartment less than 50 square metres can be a fantastic place to live if it has access to natural light, cross-flow ventilation, proximity to public transport and so on. It's about trade-offs.
So there need to be guidelines, but also scope for creativity and flexibility?
Exactly. Every project has its challenges and responding to them invites creativity. Say if you're designing a block of apartments that faces south you could build a light well that couriers light into the building from a different angle. Or for a west-facing block, you could build retractable screens to filter the sun at certain times of the day. It's designing on a case-bycase basis, not having a check box system that says if it's less than 50 square metres it's not big enough.
Do most Australians still want to live on a 1/4 acre block, in a big house with a backyard and a picket fence?
Anecdotally, we'd say no. We're currently working to produce a national Small Footprint Living Survey to get a sense of how people are living and how they'd like to live in the future. There's a lot of misconception around what people want, what small footprint living is, and what it can be. Melbourne is one of the most sprawling cities in the world, but there's definitely a groundswell of people who are looking to define a new Australian "dream"; they place access to amenities ahead of a picket fence.
The 2015 Printed Program features a series of five interviews with people and organisations who we think are enriching the city and making good design an important part of Melbourne's future. A big thank you to our Editor, Rohan Trollope from Big Words, and Journalist, Liza Power.