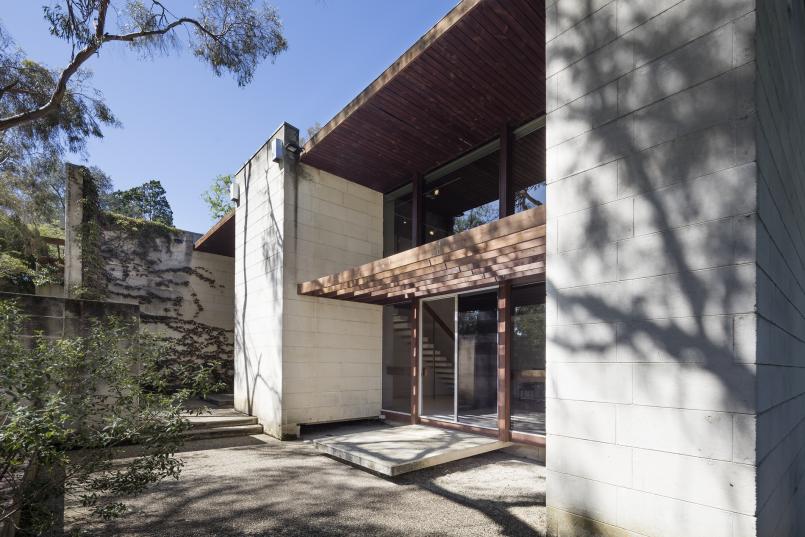 Add to Itinerary
Heide II
Architect: David McGlashan, 1967
East | E09
Building Description
In 1963, Heide's founders, John and Sunday Reed commissioned David McGlashan of McGlashan and Everist to plan and build a new home in the Modernist style. Their brief was that the building should be romantic, have a sense of mystery, and weather so it appeared to be a picturesque ruin nestled within the landscape. It was also designed as a gallery to be lived in; a residence that could one day be readily transformed into a public art gallery. Synthesising local and international design ideas, the light-filled home they called Heide II was constructed of Mount Gambier limestone with minimal secondary materials and neutral colours. In 1968 the building was awarded the Royal Australian Institute of Architects Victorian Architecture Medal. The Reeds occupied their award-winning home from 1967 until 1980, and the building became the inaugural gallery when Heide opened to the public as an art museum in 1981. In 2016, Heide II was awarded the Victorian Enduring Architecture Prize by the Australian Institute of Architects, and it continues to host Heide's changing exhibitions.
What's On
Entry to Heide II will be FREE and open to all for self-guided tours over Saturday 27 and Sunday 28 July.
Guided tour: Sunday 28 July, 11am
Heide II, A Gallery to be Lived In: In 1963, the Reeds commissioned David McGlashan of McGlashan and Everist to build a home that had a sense of mystery and romance, and one that would house their growing art collection—a 'gallery to be lived in'. Join a guided tour and learn about the design and construction of the iconic modernist building now known as Heide II.
Location
7 Templestowe Road, Bulleen, 3105, Bulleen, VIC