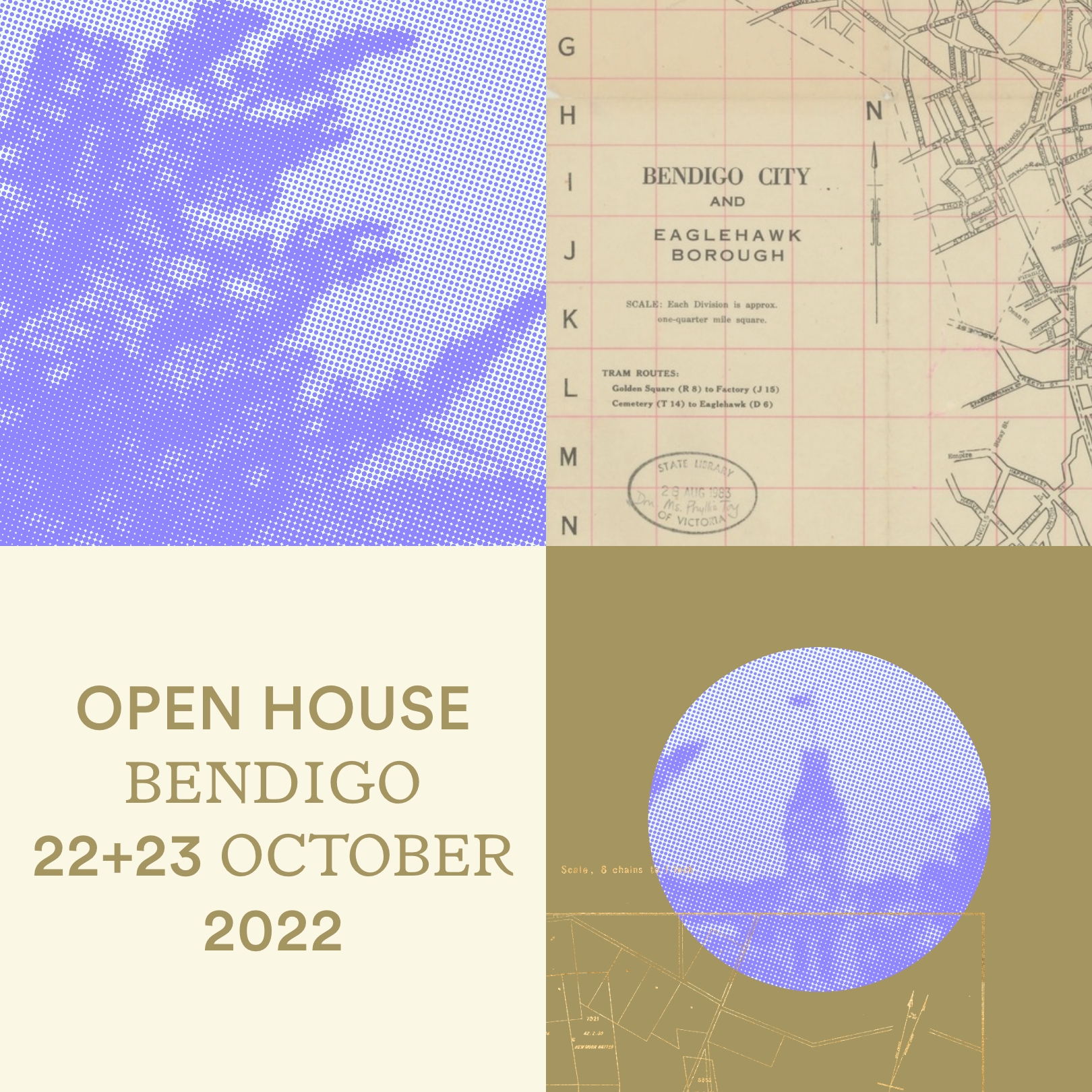 Open House Bendigo Program Poster
Posted Fri 14th Oct 2022 | Piera Maclean
We're excited to share this year's program poster for Open House Bendigo 2022. This A3 fold-out poster doubles as a program list of all the buildings, spaces and events to enjoy and includes a handy self-guided walking tour of some of Bendigo's Big Build projects. While they aren't all open for visitors yet, we encourage you to walk the circuit and see how they are already shaping the city.
Download a copy now or pop in to our Info Hub over the weekend, located at Bendigo Visitor Centre, from 10am-4pm 22+23 October to grab a free copy while you can!
Huge thank you to our friends at Studio Payne for their fab work!