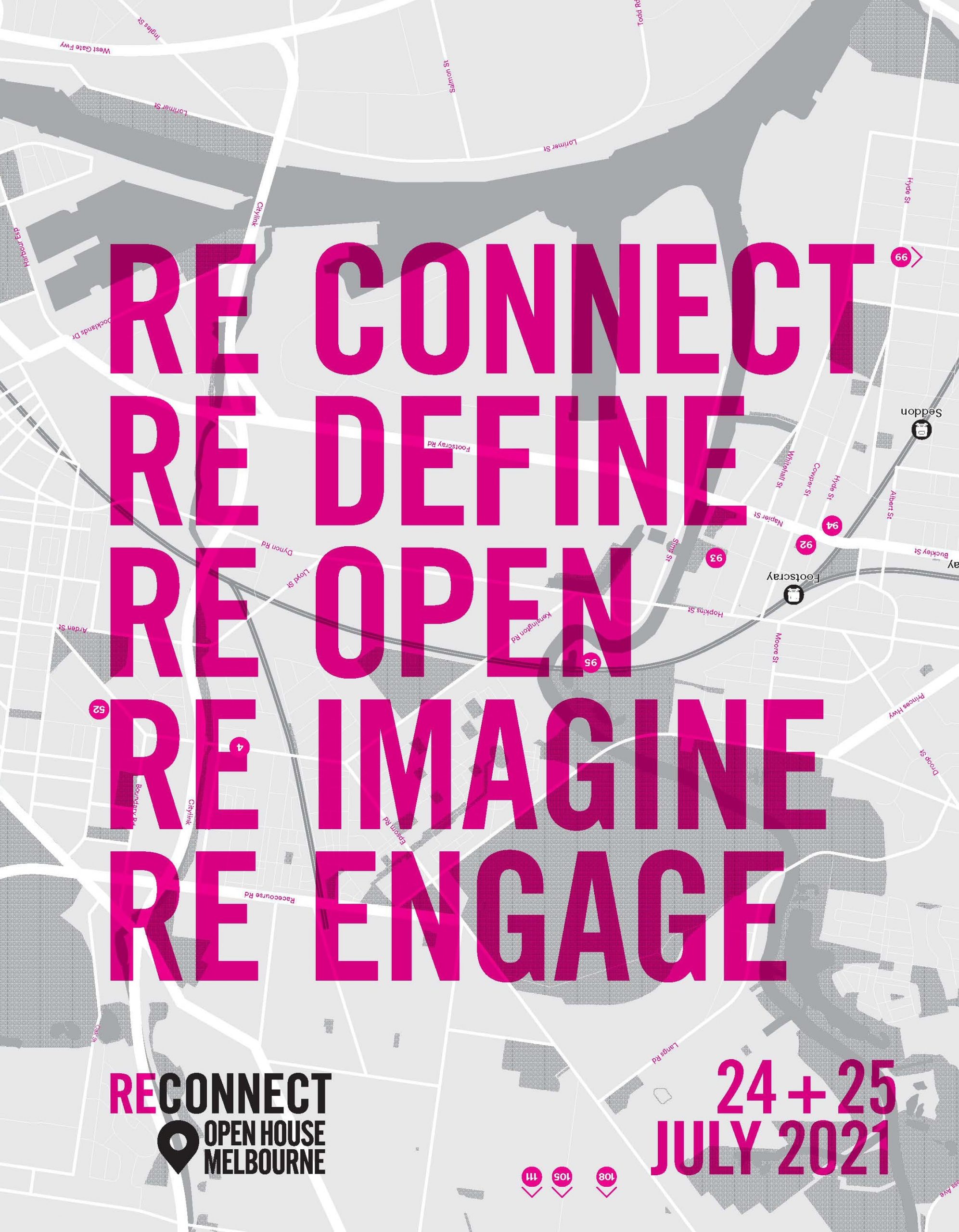 Open House Melbourne 2021 Map
Posted Sat 24th Jul 2021 | Isabella Radevski
This year, Open House Melbourne asks us to redefine the way we will occupy our city—our homes, places of work, civic and educational institutions, community spaces and meeting places.
The 2021 theme of 'reconnect' speaks to our collective desire to re-engage with our city and our suburbs and re-imagine our future together with fresh eyes and open minds after our experiences of pandemic, lockdown and isolation. As our community grapples with what might constitute a 'new normal' post-pandemic, it is clear we must find new ways to reconnect and envisage transformative ways to live and work better together.
This map captures a selection of buildings to visit (as restrictions allow) noting there are many other online talks, workshops, exhibitions and events on offer throughout the program via our website. You can download a copy at the link below.
Physical copies of the map are available as a lift-out in the latest issue of Assemble Papers. You can order your copy of Assemble Paper 14 now and it will be sent to you once lockdown is lifted. To place your order visit the link below.
We ask that you don't travel to the any of the locations until after the current lockdown is lifted. However, for those living within 5km of certain locations, you could consider a Covid-safe walking tour as part of your daily exercise session.
 The Open House Melbourne 2021 printed map is supported by Assemble Papers media partnership, designed by in-kind partners Studio Payne and printed with Ellikon Fine Printers.