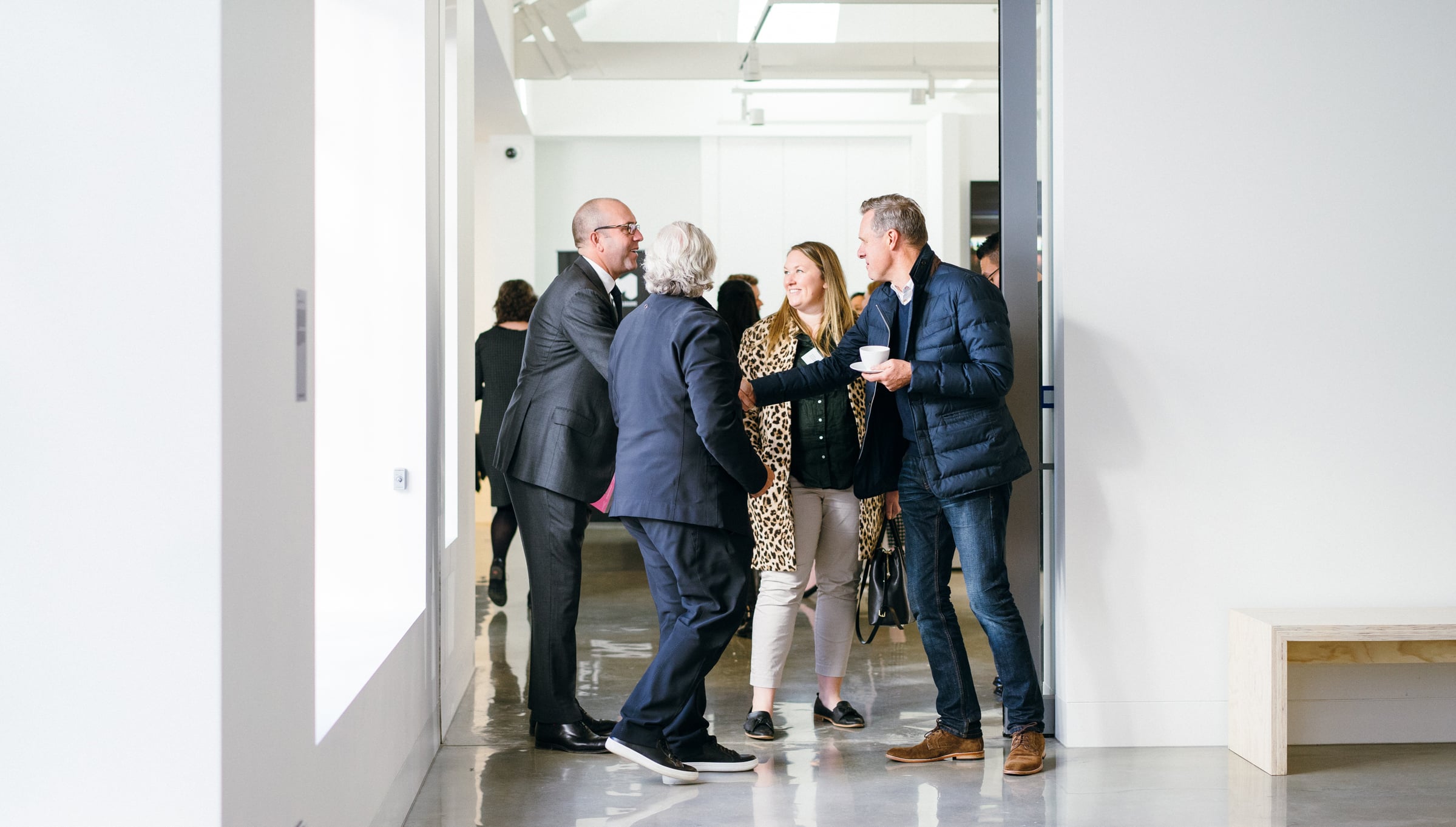 Practice Partner Focus: Bates Smart, Lovell Chen and Modscape
Posted Fri 28th Jun 2019 | Isabella Radevski
Open House Melbourne is excited to introduce the first of our 2019 Practice Partners with our series of Practice Partner Focus features.
The Open House Practice Partner program is an opportunity for companies within the architecture, design and planning sector to show their support for better-designed cities. Without their financial support delivering the Weekend and our year-round programming would be impossible. We can't thank them enough for helping us to advocate for good design.
BATES SMART
Bates Smart is a multidisciplinary design firm delivering architecture, interior design, urban design and strategic services across Australia, with a staff of over 250 in studios in Melbourne and Sydney. Their award-winning projects transform the city fabric and the way people use and inhabit urban spaces and built environments.
Bates Smart have demonstrated an unwavering commitment to the Open House Melbourne program. With Melbourne Studio Director, Tim Leslie, as our President, the practice also regularly contributes projects to the Weekend program, and supports our year-round programming.
LOVELL CHEN
Also re-joining us in 2019 is Lovell Chen, a multi-disciplinary practice with more than 30 years' experience in architecture and heritage. Their commitment to both preserving and sensitively advancing the built environment makes them a perfect partner for Open House Melbourne.
Their team combines architects and designers with heritage consultants, planners, conservation specialists, historians, researchers, materials experts and other specialists in aspects of the built environment. They are a dynamic, innovative practice bringing together strategic thinking, design skills, technical expertise, research and extensive experience.
MODSCAPE
Modscape was formed by people who value design, innovation and sustainability. The company designs and builds beautiful and functional modular homes and commercial projects across a range of industries – from healthcare and education to hospitality and transport.
Each project is designed for the specific site, taking into consideration passive design principles and the clients' requirements. Design and finish options are limitless, but every design is the result of genuine collaboration with each client.
Stay tuned for our next Practice Partner Focus.
Photo:  Nick Bebbington