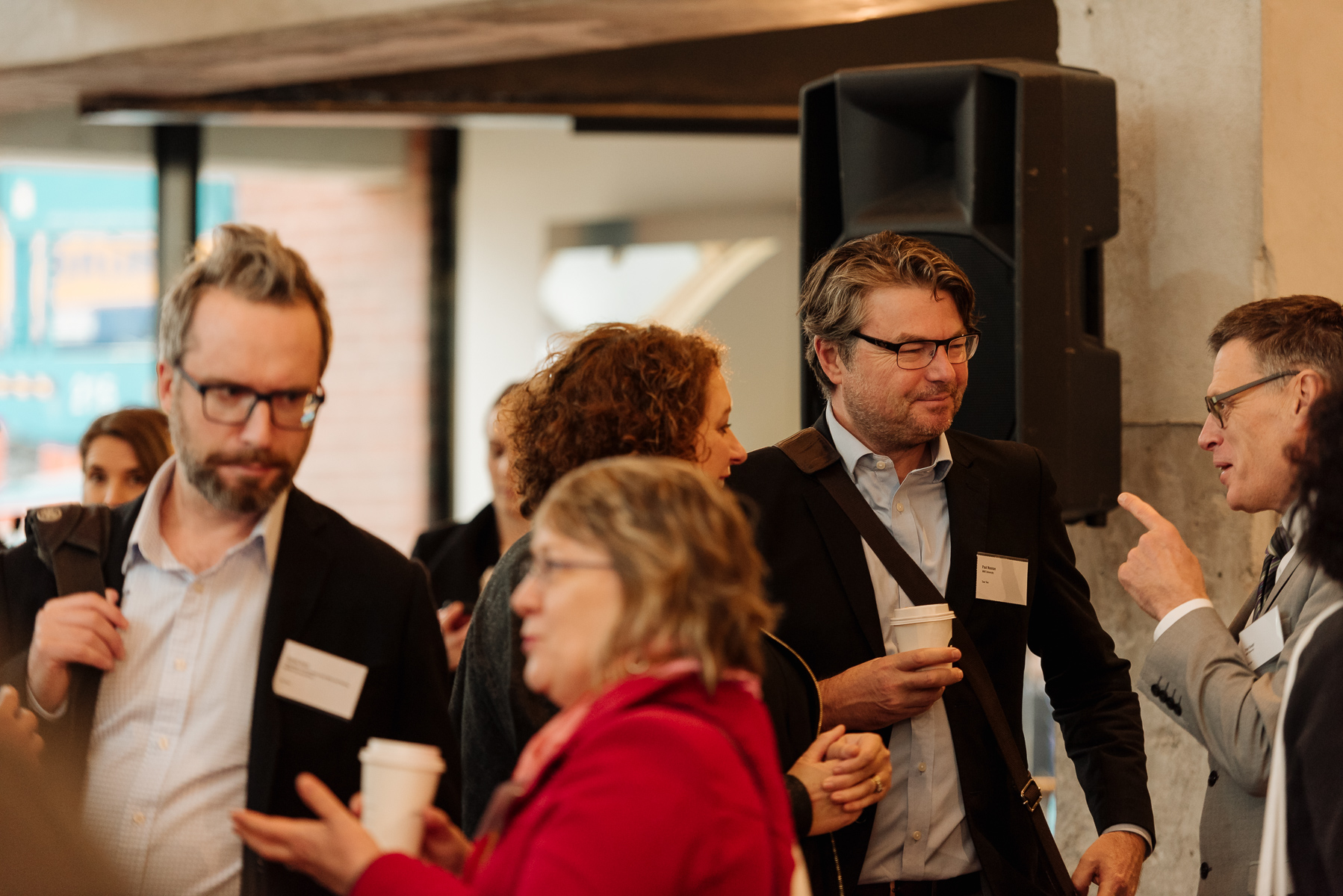 Practice Partner Focus: Grimshaw and Lovell Chen
Posted Thu 21st Jun 2018 | Helen Sweatman
Open House Melbourne is excited to introduce our 2018 Practice Partners with this Practice Partner Focus series, featuring new practice partners in each issue.
The Open House Practice Partner program is an opportunity for companies within the architecture, design and planning sector to show their support for better-designed cities. Their financial support is a huge boost to the Weekend, and helps us to deliver our year-round programming. We can't thank them enough for helping us to advocate for good design.
Grimshaw
We're excited to once again welcome Grimshaw as a Practice Partner in 2018. The international practice is a passionate supporter of better-designed cities. In 2018 they will host a discussion on temporary architecture and its role in the visioning of our cities.
Grimshaw was founded by Sir Nicholas Grimshaw in 1980. The practice became a Partnership in 2007 and operates worldwide, with offices in New York, London, Melbourne, Sydney, Kuala Lumpur and Doha employing over 500 staff. Grimshaw's international portfolio covers all major sectors, and has been honoured with over 200 international design awards for its commitment to design excellence.
Lovell Chen
Also joining us again in 2018 is Lovell Chen; a multi-disciplinary practice with more than 30 years' experience in architecture and heritage. Their commitment to both preserving and sensitively advancing the built environment makes them a perfect partner of Open House Melbourne.
Their team combines architects and designers with heritage consultants, planners, conservation specialists, historians, researchers, materials experts and other specialists in aspects of the built environment. They are a dynamic, innovative practice – bringing together strategic thinking, design skills, technical expertise, research and extensive experience.