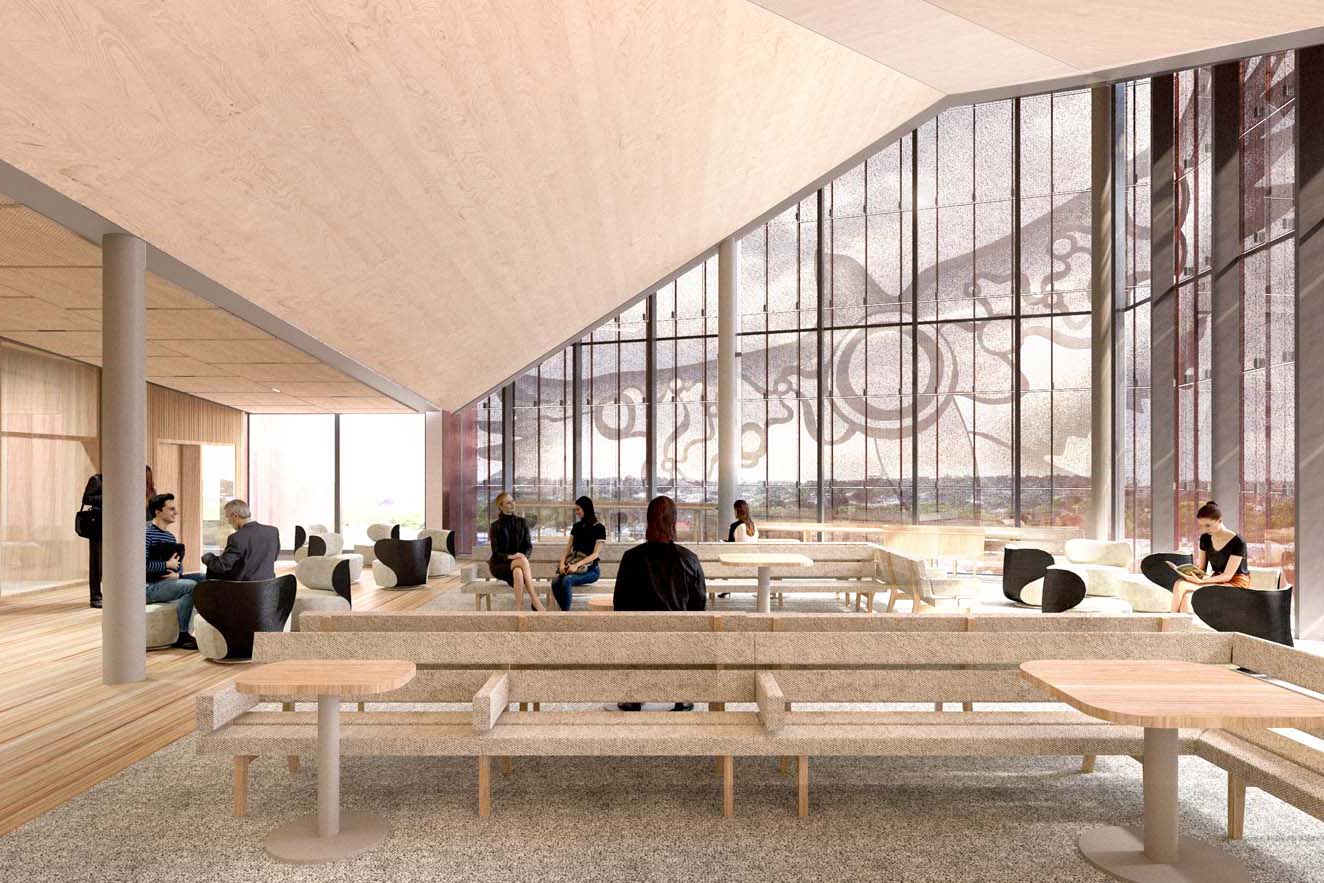 Program Live for Open House Bendigo!
Posted Thu 29th Sep 2022 | Isabella Radevski
The Open House Bendigo Weekend 2022 is now live and showcases more than 20 public projects, buildings, spaces and an exciting program in the 'mini-marathon' talk series. The Open House Bendigo Weekend provides a public platform for celebrating quality and purposeful design in the City of Greater Bendigo.  The Open House Bendigo Weekend shines a light on spaces of architectural excellence, be it significant heritage sites or contemporary design. The program aims to create a sense of civic pride in the changing urban environment of Greater Bendigo–with access to multiple historic sites and a diverse range of modern buildings, catering for heritage and contemporary design lovers alike.
The Weekend begins with a combined Walk on Country, Welcome to Country and Smoking Ceremony with Dja Dja Wurrung Clans Aboriginal Corporation exploring the reimagined Bendigo Creek plan. Wanyarram Dhelk, which means Good Waterhole in Djaara language, aims to improve the water health of the Bendigo Creek and its tributaries. The Reimagining Bendigo Creek plan is a collaborative project between the Dja Dja Wurrung Clans Aboriginal Corporation and City of Greater Bendigo, illustrating how traditional ecological knowledge, combined with water sensitive design, can restore cultural, social and environmental values to a degraded urban creek. The Traditional Owners can provide deep insight into waterway health using indicators of smells, sights and sounds.
La Trobe University Library Bendigo was reimagined during COVID-19 with design by Kosloff Architects focusing on a conceptual shift from 'collection' to 'connection'. This explores how the library might foster engagement, not only between campuses, but also more broadly with industry and the surrounding community. This minimal intervention design complements the existing shell and celebrates the inherent qualities of this space while also providing a flexible and functional space. For this reason, this design has received a Commendation for Public Design, Australian Interior Design Awards 2021; Commendation for Public Architecture, IDEA Awards 2021 and was a finalist for the 2021 Victorian Premier's Design Awards.
Star Cinema, Former Eaglehawk Town Hall This extraordinary building continues to be the symbolic heart of the Eaglehawk community and demonstrates the remarkable investment by the mining families who historically lived in the area. It is now home to the Star Cinema, a not-for-profit community organisation offering a boutique cinema experience, providing current releases as well as weekly classics for the local community. The Chambers Wine Bar will be open both Friday 21 and Saturday 22 October. Located in the old Eaglehawk council chambers, upstairs at Star Cinema, this is a unique opportunity to experience the elegant wine bar across the weekend.  Screening at Star Cinema will be Gus Berger's documentary The Lost City of Melbourne which has received significant acclaim at this year's MIFF. This independent feature film focuses on how the attempted 'modernisation' of Melbourne in the 1950s destroyed much of the city, including its elegant cinemas and picture palaces. Rare archival video and photography reimagine Melbourne's rich architecture, provoking questions around how continuing development and gentrification impact the city's artistic lineage and treasured landmarks.
The cinema space will also play host to Open House Bendigo's regional premiere of Modern Melbourne, the documentary series featuring Peter Elliott AM, who will be in conversation after the screening.
Making Home
Architect and housing advocate, Tania Davidge, curates and hosts a talk at the Engine Room focused on unpacking the issues that influence the provision of social and affordable housing in Australia; seeking to demystify what public housing looks like in regions particularly focusing on Bendigo. It also addresses the importance of the delivery of housing as part of a broader infrastructure of care and looks at how architects, housing providers and government are working to make a difference. For this talk, Davidge has collaborated with Haven: Home, Safe an affordable rental housing and homelessness service provider organisation that aims to bridge the housing divide and create more inclusive, caring communities.
Bendigo Garden for the Future The consciously designed Botanic Gardens spans over 3.5 hectares and is an inspiring and sustainable landscape that provides diverse opportunities for learning about plants, horticulture, landscapes, botany, ecology, conservation, and heritage. Designed by TCL and Paul Thompson for a rapidly changing climate, this team created a planting palette that not only thrives in today's conditions, but also in the hotter and more extreme conditions forecast for Bendigo in the future. This design was awarded the 2021 International Federation of Landscape Architects Asia-Pacific, Award of Excellence, Skyrise Greenery and the 2019 AILA Victoria Award for Gardens.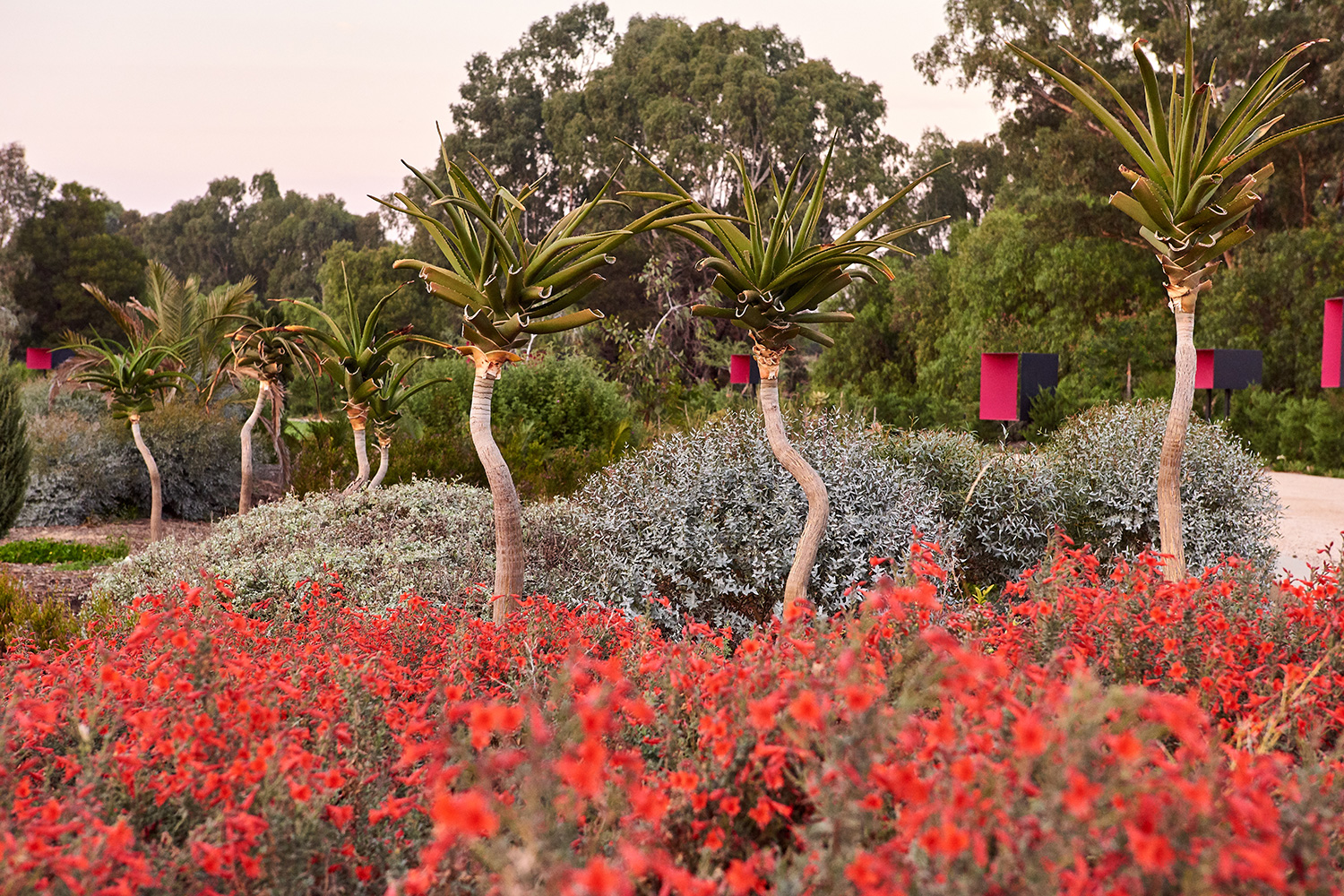 Emporium Creative Hub, an initiative of Creative Victoria and developed by ACMI alongside a Local Advisory Group, transformed the 1910 Morley Johnson & Co warehouse into a bespoke co-working and event space for local creative practitioners and entrepreneurs.  Applying the latest thinking in agile workplace design to this new creative space in the heart of the city the Emporium Creative Hub showcases the value of design in adapting existing infrastructure to meet Bendigo's future needs for the creative economy. Combining heritage and contemporary design, the Hub breathes new life into one of Bendigo's most iconic buildings. Key period features like pressed metal ceilings were retained and updated with a modern fit out that meets the needs of working creatives. 
Most events are free, but registrations are required for many.  Bookings open 1pm Friday 30 September.