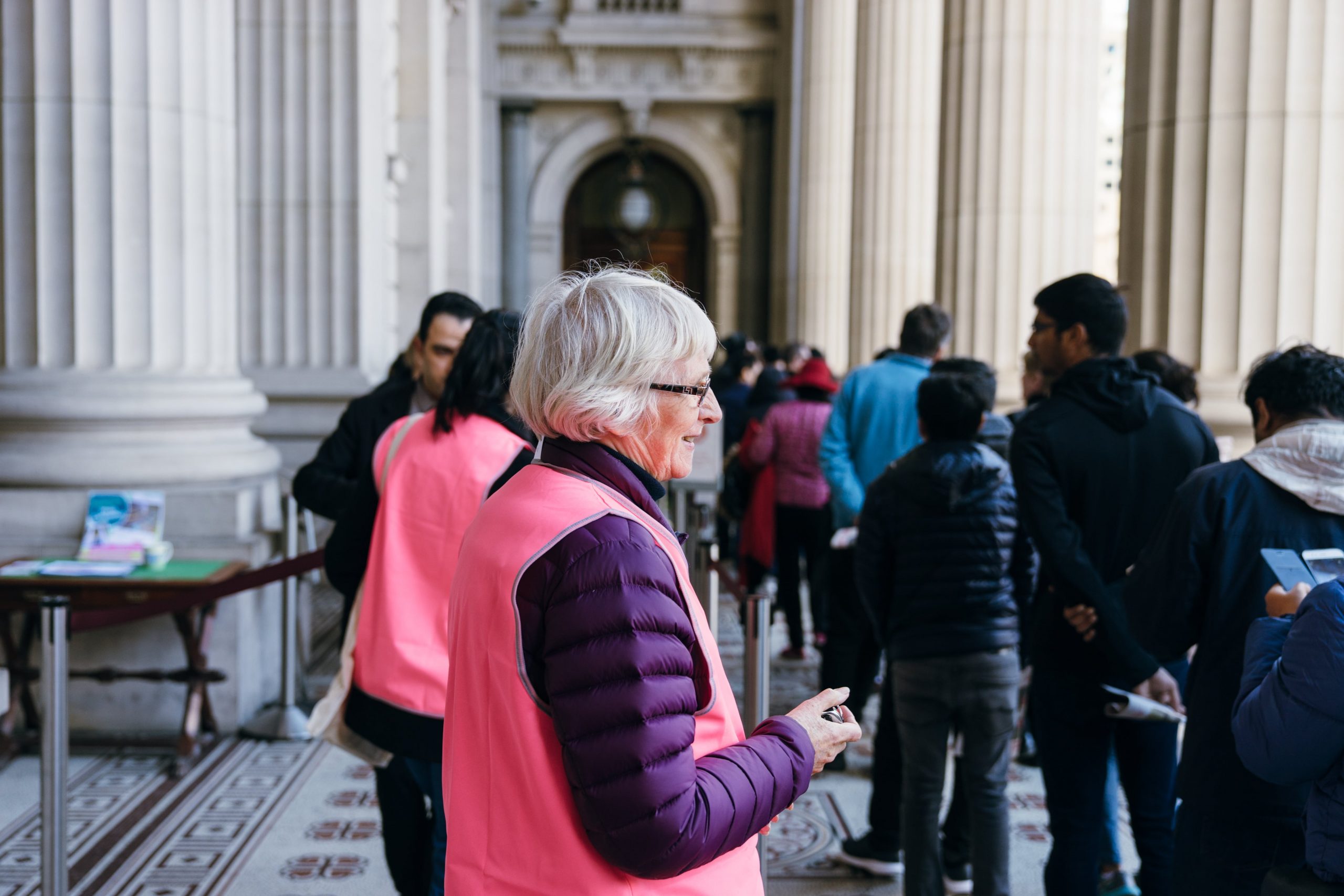 Thanks for your support in 2018
Posted Fri 14th Dec 2018 | Isabella Radevski
What a bumper year for Open House! Over the course 2018, we opened 250 buildings in Melbourne and regional Victoria, and delivered over 100 thought provoking events that contributed to our mission in advocating for better-designed cities. Following our ten-year anniversary, 2018 was about investing in Open House's future as a fully-fledged public architecture organisation and I feel very fortunate to be part of its evolution.
A stand out was the continued development of the regional program, with the inaugural Open House Bendigo in October this year. The Open House approach – free events celebrating engagement with architecture and providing a platform for discussion about the future city – proved more popular than ever with event-goers, local government and the media.
Now we look forward to 2019. Next year's Melbourne Design Week theme, Design Experiments, asks participants to respond to the question 'How can design shape the future?'. To seek answers, we'll be collaborating with the NGV on a special program, of which we'll share more with you soon. (Hint: look for us on the water).
In the meantime, as you enjoy your summer holidays, remember to keep exploring. And share your photos with us using #ArchiFindsMelb.
To the Open House family – our Partners and Sponsors, the Management Committee, the Building and Volunteer Councils, our wonderful and enormous group of dedicated Volunteers, our Building Hosts, and our Program Partners – thank you! This thoroughly enjoyable year has been fuelled by your passion, talent, generosity and sheer hard work.
Wishing you a happy and peaceful festive season.
Emma Telfer
Executive Director
Open House Melbourne
Photo: Richard Bell