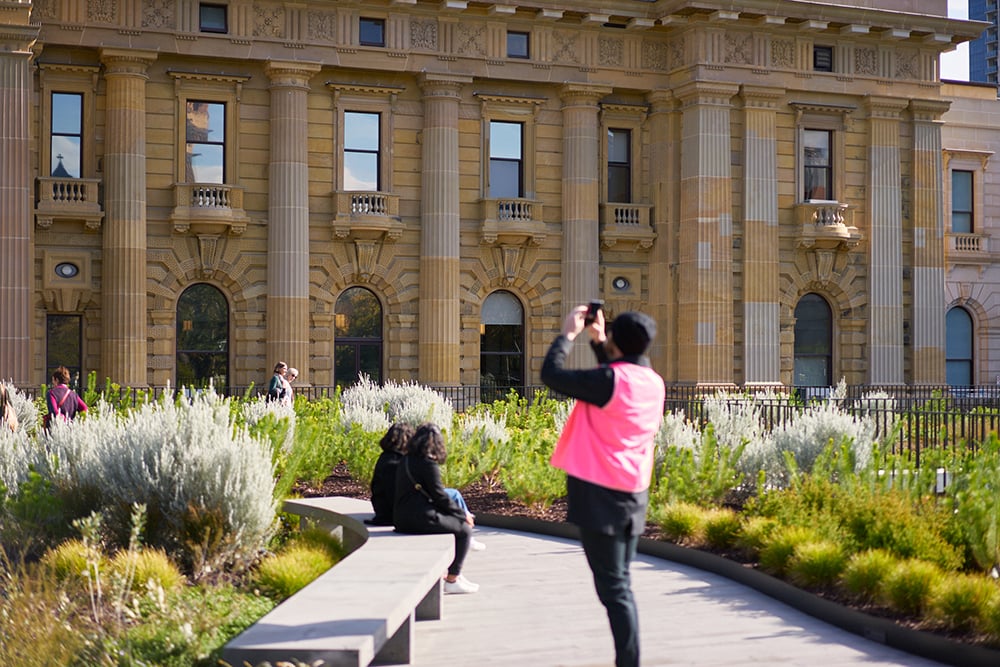 Top Tips for the Weekend
Posted Wed 26th Jun 2019 | Isabella Radevski
OPEN ENTRY
When planning your Open House Melbourne Weekend, we encourage you to focus on 'open entry' sites. These are the locations that do not require pre-booking. You should expect to see a maximum of 5 buildings each day of the Weekend (slightly more if they're closer together, less if they're  further apart).
ACCESSIBILITY
Open House Melbourne is committed to making our events accessible. However, in our efforts to make available city infrastructure and buildings of all eras and all stages of development, not all of our program is fully accessible or appropriate for all ages.
LIMITED MOBILITY ACCESS
This indicates that all or some of the building is not wheelchair accessible or suitable for people with limited mobility.
PRAM ACCESSIBLE
These buildings can accommodate parents with children in prams. Please check with volunteers or building staff for special instructions.
AGE LIMITS
Some buildings have age limits. Find the 'access' heading under each building entry for cut-off ages. Please email us if you have any questions or suggestions about access – email info@ohm.org.au.
SOCIAL MEDIA
Across the Weekend we'll be using Facebook, Twitter and Instagram to post queue updates and navigational tips, and to respond to your questions. You can also use the hashtags to post your own updates, share photos, and connect with us:
#OpenHouseMelbourne
#OHMWeekend
#OpenCity19
Facebook: @openhousemelbourne
Twitter: @openhousemelb
Instagram: @openhousemelb
DISCOVER PARTS UNKNOWN
With a program stretching from Melton, Narre Warren, Box Hill and Werribee, the Open House Weekend is the perfect excuse get out of your usual stomping-ground and explore a new side of the city.
GETTING AROUND
Find transport recommendations in the transport section of each building listing. We list the closest public transport, either tram, bus or train stop, no more than 10 minutes walking distance.
We recognise public transport is not always accessible to our attendees, as such we are excited to announce our partnership with GoGet Carshare as an official Open House Melbourne transport partner. GoGet have provided an exclusive offer for attendees including a free sign up to GoFrequent (valued at $55) and 15% discount across the Weekend. With a number of vehicles parked around the city, why not book a GoGet to get you there, you can book for as little as an hour and fuel is included.
GoGet is proud to support Open House Melbourne as the new transport partner.