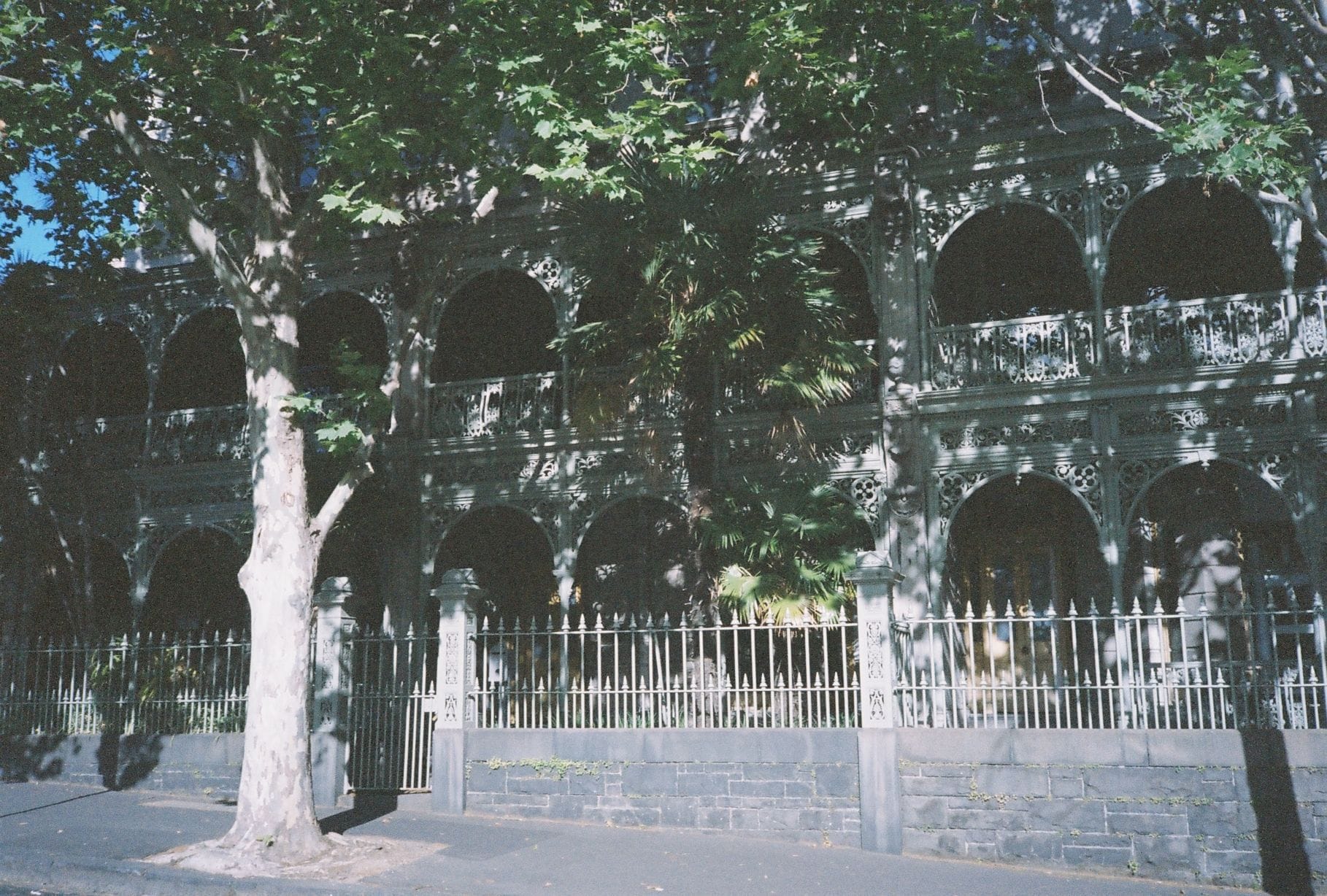 Updates to the CAV | OHM team
Posted Thu 12th Nov 2020 | Helen Sweatman
We have seen a few changes to the Centre of Architecture Victoria | Open House Melbourne (CAV | OHM) team this year, here we share our fond farewells and acknowledge the exceptional team members that have made such lasting contributions to our organisation throughout the years.
Thank you to Alison Cleary
We would like to thank Alison Cleary for her outstanding contribution to the organisation. Alison stepped in as interim Executive Director at a critical time in April 2020 just as the COVID-19 pandemic was taking a hold on Melbourne life. She led the team as we transitioned from our traditional event weekend to a fully virtual program. As we welcome Fleur Watson to the team, Alison will now transition back to her role as Board Secretary. Thank you, Alison for the exceptional work through this time and for the fabulous result achieved with this year's event.
Thank you to Von Slater
Thank you to Von Slater for her contribution as Board Secretary while Alison Cleary stepped in as interim Executive Director. We wish Von well and look forward to her ongoing contribution to the Board.
Farewell to Victoria Bennett
We recently farewelled Victoria Bennett as she moved to an exciting new role with the State Library of Victoria. She has been part of the Open House Melbourne team for five years as the Program Manager from 2015-2017 and Program and Business Manager 2017-2020. She will be missed by all the team, and of course the community of collaborators with whom she is held in such high regard.
Congratulations to Brianna Carroll / team update
Congratulations to Brianna Carroll on her appointment as Program Producer and Communications Manager. Brianna was instrumental in producing Open House Melbourne 2020 and has worked closely with Alison, Victoria and the team on all major Open House programming. Brianna will work with Fleur to develop and manage all major CAV and Open House programs. Supporting Fleur and Brianna is Adelina Onicas, who continues as Social Media & Program Coordinator, and Athalia Foo, who has been supporting the team part-time.
Farewell to Tim Leslie as President
Tim Leslie is stepping down as Open House Melbourne President. This follows 6 months in an executive role with the organisation that culminated in delivering WWII At Home in conjunction with The National Trust. Tim founded Open House Melbourne with seven other intrepid souls in 2008 and has been OHM's President for all but a handful of years. A driving force behind our growth, a visionary with a passion for all things Melbourne, for great design.
Tim pushed us to achieve more than a small organisation reasonably should. And we are very grateful for this. So, it is fitting that as his time as President ends, we are launching the Centre for Architecture Victoria – something he is so passionate about.
Board Position Changes
With Tim stepping down as President the executive positions have been changed in line with the association rules as follows:
President: Shaun Newing (previously acting President)
Vice President: Shelley Penn
Secretary: Alison Cleary (returning from Executive Director role)