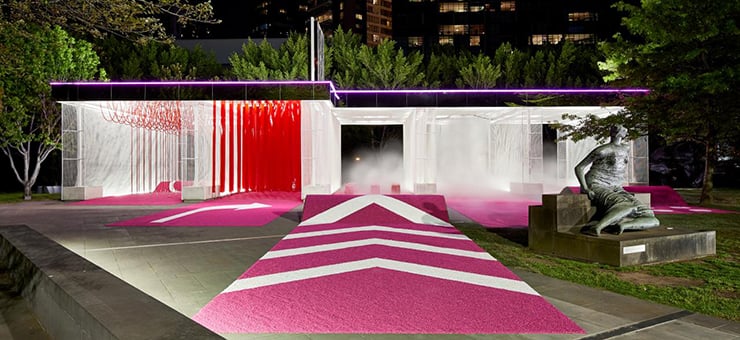 Victorian Design Program
Posted Mon 19th Dec 2016 | efront
Introducing Melbourne Design Week and Open State, 16 – 26 March 2017. A new program dedicated to celebrating, promoting and strengthening Victorian design.
In an annoucement last week by Creative Victoria, the Victorian Government and National Gallery of Victoria will partner on the Victorian Design Program and Melbourne Design Week.
As part of Melbourne Design Week, we are excited to announce Open State – a major new program that will reveal and celebrate a network of leading Victorian design innovators. Each innovator's design story will be a catalyst to explore a broad range themes and topics that consider the impact of design on the State and all Victorians.
Find out more at designweek.melbourne
Image credit:
Haven't you always wanted…? by M@ STUDIO Architects for the 2016 NGV Architecture Commission.
Photo: Peter Bennetts