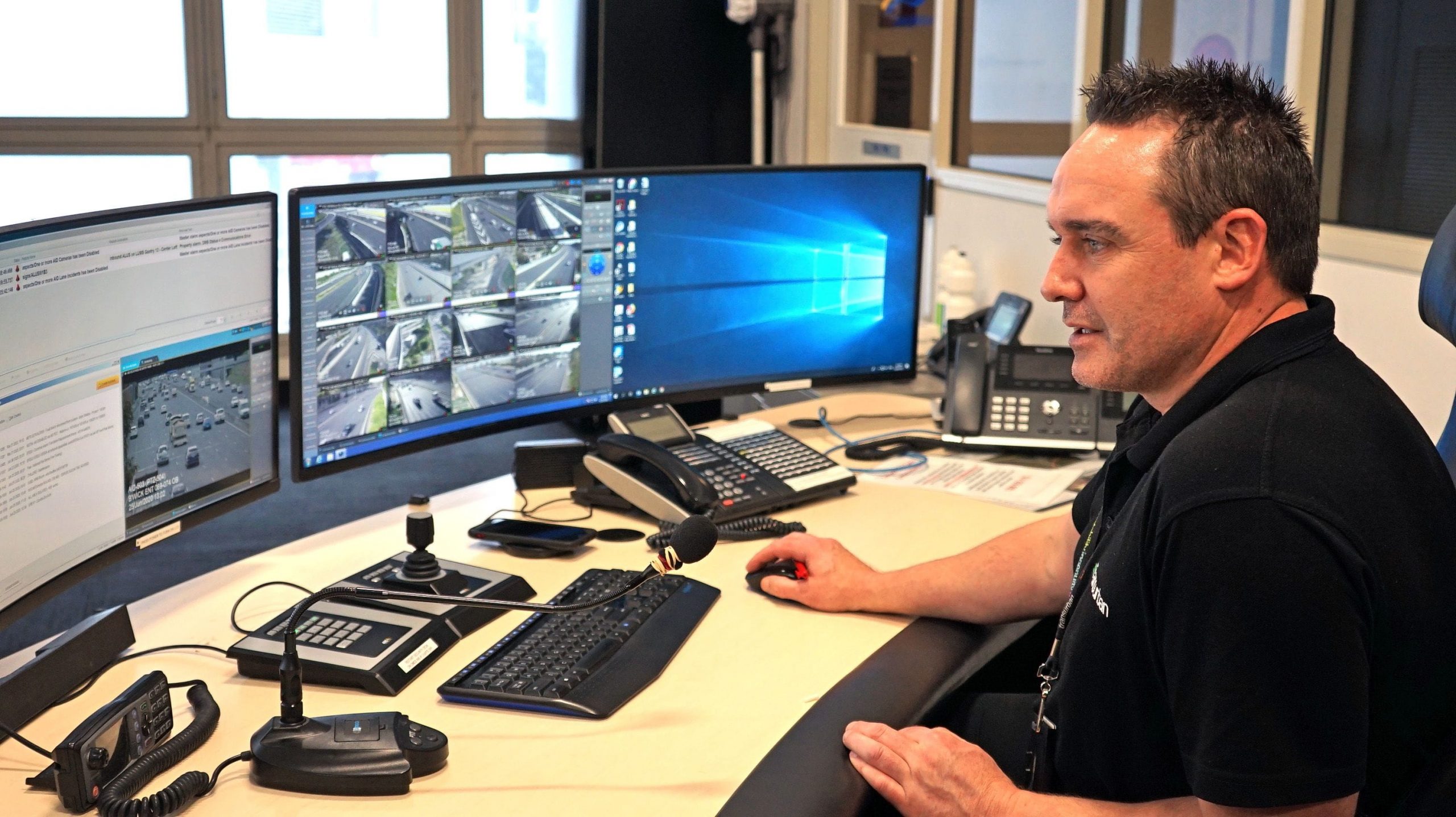 CityLink Traffic Control Room
Building Description
Architect: Peddle Thorp,1996
The CityLink Traffic Control Room (TCR) is the heart of the road, with the operators working 24/7 to keep drivers safe and keep Melbourne moving.
The CityLink TCR has played a critical role in keeping motorists safe since CityLink first began operations in Melbourne in 1999.
Based next to CityLink in Southbank, the Traffic Control Room monitors around 45 kilometres of road – stretching from the Monash Freeway, through the Domain and Burnley tunnels, over the Bolte Bridge, along the Tullamarine Freeway and out across the West Gate Bridge, taking in sections of the West Gate Freeway.
With the help of technology – both on and off the road – Transurban's specialised Traffic Control Room Officers have their eyes on the road 24/7 and can dispatch Transurban Incident Response Crews to arrive at an incident in as quick as a few minutes.
For the first time ever, Transurban is opening up the CityLink TCR to the public. Click on the link below to take a look around and hear from Transurban's Operations Lead, Brad Collis about the different systems that are used to keep motorists safe.
Photos: Transurban