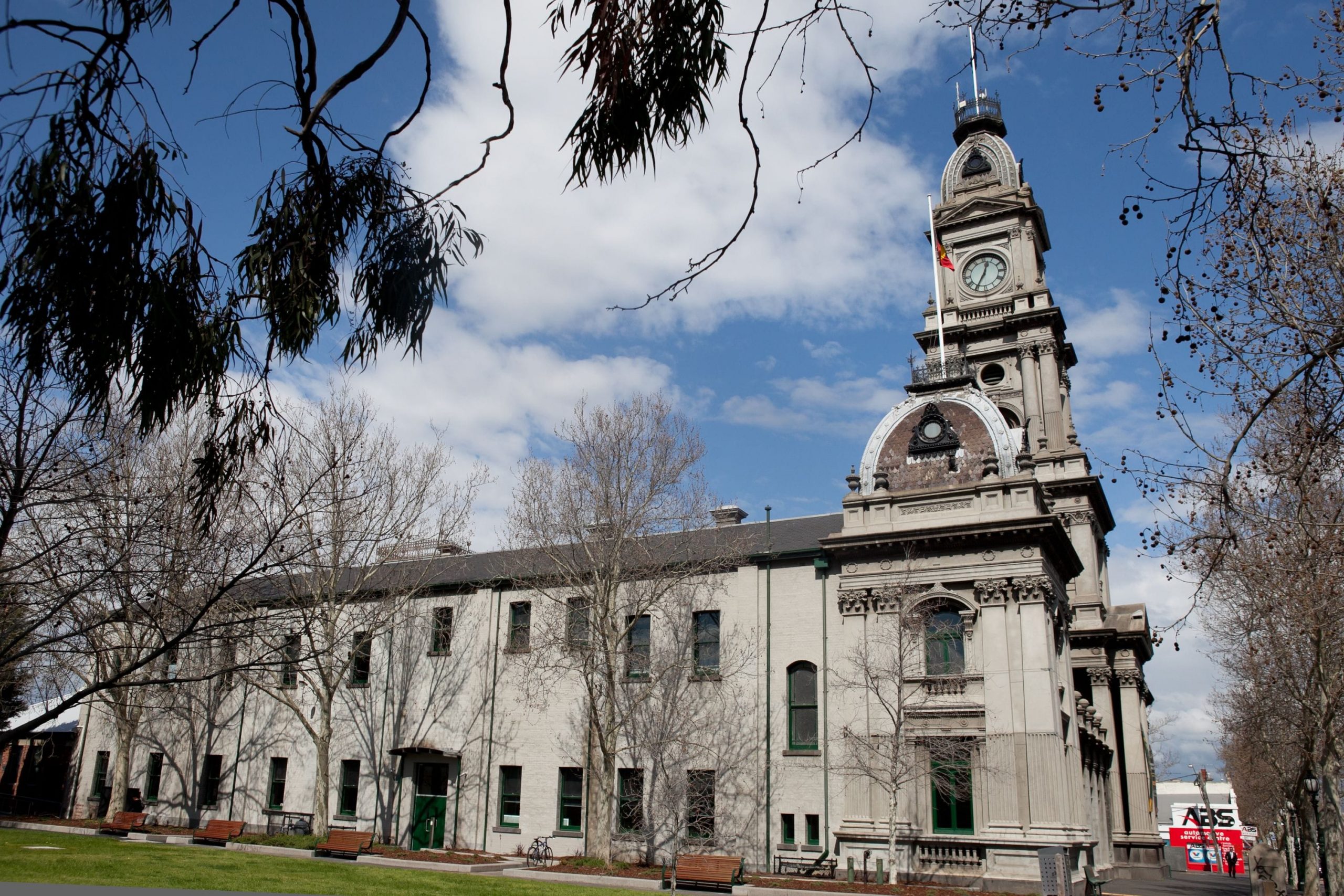 Collingwood Town Hall
Building Description
Architect: George Johnson, 1885
The Collingwood Town Hall is listed on the Victorian Heritage Register, the National Trust of Australia (Victoria) Register and the Register of the National Estate. It is a heavily ornamented two-storey structure of brick, stucco and wrought iron, dominated by a soaring clock tower 150 feet high. It is one of the City of Yarra's most iconic, heritage-listed buildings, and the largest of the city's three town halls.
Construction began in 1885 and proceeded quickly, the building being officially opened in March 1887. The architect was George Johnson, a prolific designer of municipal buildings in late 19th century Victoria, as well as of many theatres and opera houses in Melbourne and other Australian cities and the annexes to the Royal Exhibition Building in Carlton . As a largely intact example of Johnson's work, it is of direct comparative relevance to other town halls designed by him, such as those in North Melbourne and Northcote. Johnson visualised the complex as a number of separated two-storey units: a post office and accommodation in the front middle; a library, reading rooms and lecture hall on the north side; municipal offices and meeting rooms in the southwest, the magistrate's court, police station, cells and accommodation to the southeast, and the hall itself in the centre.
Major renovations in 1938 were the work of A. C. Leith & Bartlett.
Photo: City of Yarra