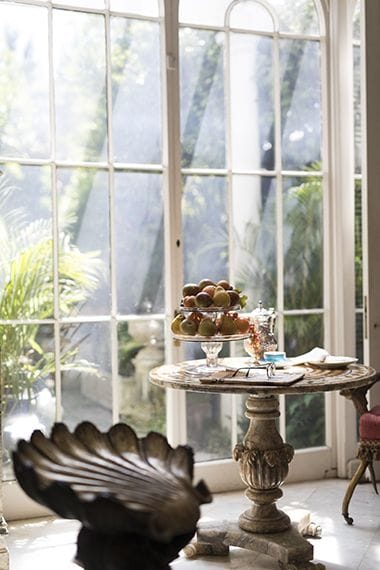 The Johnston Collection
Building Description
Architect: John McIntosh of Nicholson Street, 1860
Fairhall is a double-fronted two-storey townhouse in the classical style. It was built in 1860 by John McIntosh of Nicholson Street for James Cumming, dental surgeon. It was originally single-fronted of four rooms, and was extended sideways to its current double fronted arrangement in 1870.
In 1883 Cummings sold the house to George Hamilton Dougharty, landowner and stock and station agent, who named it Cadzow (from the Celtic, 'cadihou', meaning 'beautiful castle') after the town in Scotland where the Dougharty family house, Fairhall, was situated.
The Dougharty family remained in the house until 1952, when it was sold to William Robert Johnston, property investor, antique dealer and collector. He changed the name of the house to the more euphonious Fairhall and made many alterations both inside and out.
At first Johnston let the house as flats, but lived there from 1971 until his death in 1986. Johnston bequeathed the building and his astonishing collection of 18th century fine and decorative arts from the English Georgian, Regency period to the people of Victoria.
Today, Fairhall displays works from Johnston's collection and is rearranged for three themed tours annually. The Johnston Collection also incorporates a lecture space, retail shop and reference library.
Photos: details from AN INTERIOR LIFE | William Johnston and his Collection, 17 February – 22 September 2020. Photograph by Adam Luttick.