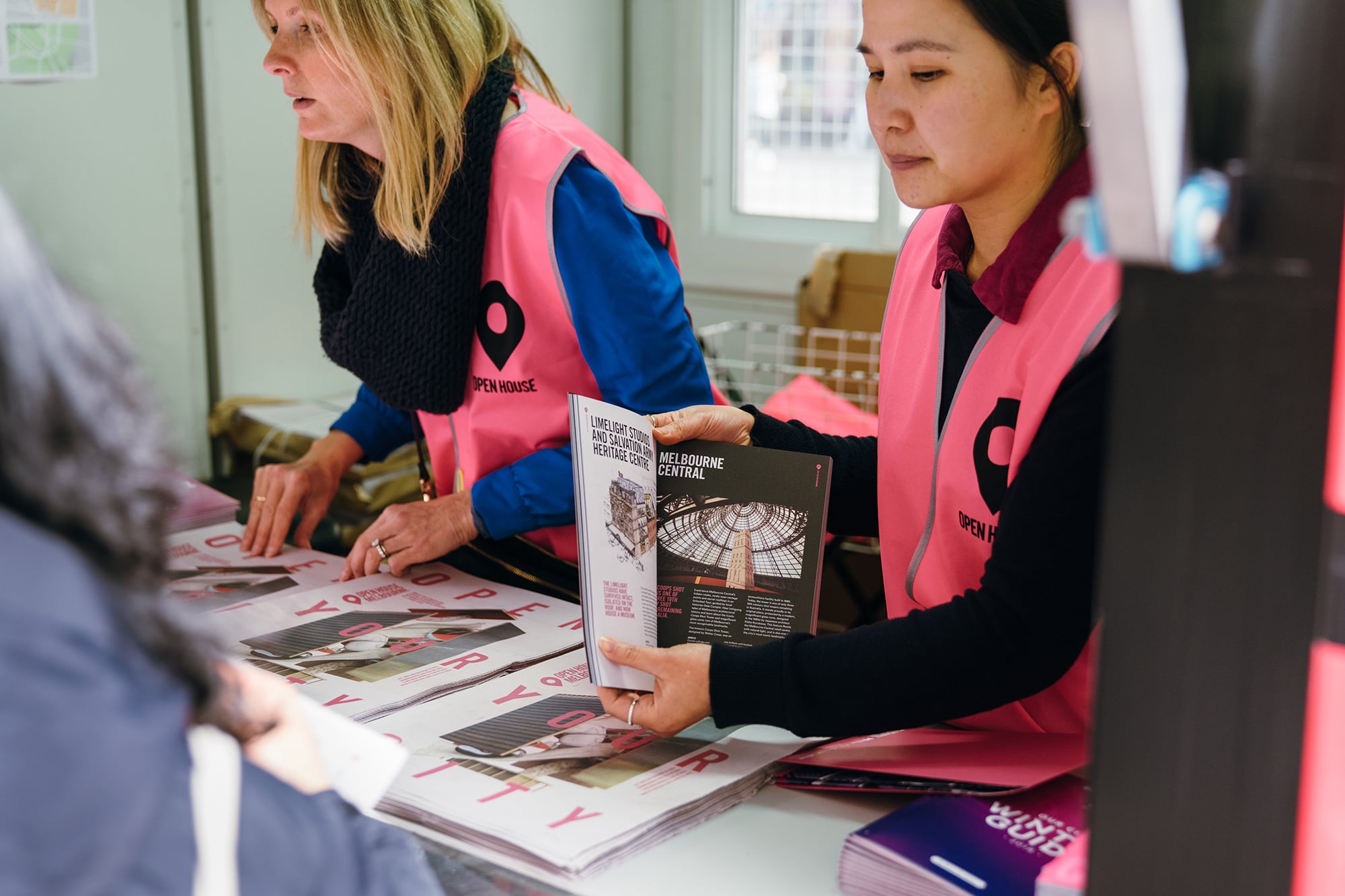 WANTED: Volunteers
Posted Fri 10th May 2019 | Isabella Radevski
Registrations for volunteering at Open House Melbourne Weekend, 27 + 28 July 2019, are now open!
Building Volunteers are vital for ensuring visitors have the best possible experience by providing building access, tour guidance and answering questions. As a way of saying thank you, we give you some great benefits in return.
Click here to find out more and join us for the 2019 Weekend.
openhousemelbourne.org/join/volunteer/
Volunteers at the Open House Melbourne Info Hub 2018, photo: Nick Bebbington