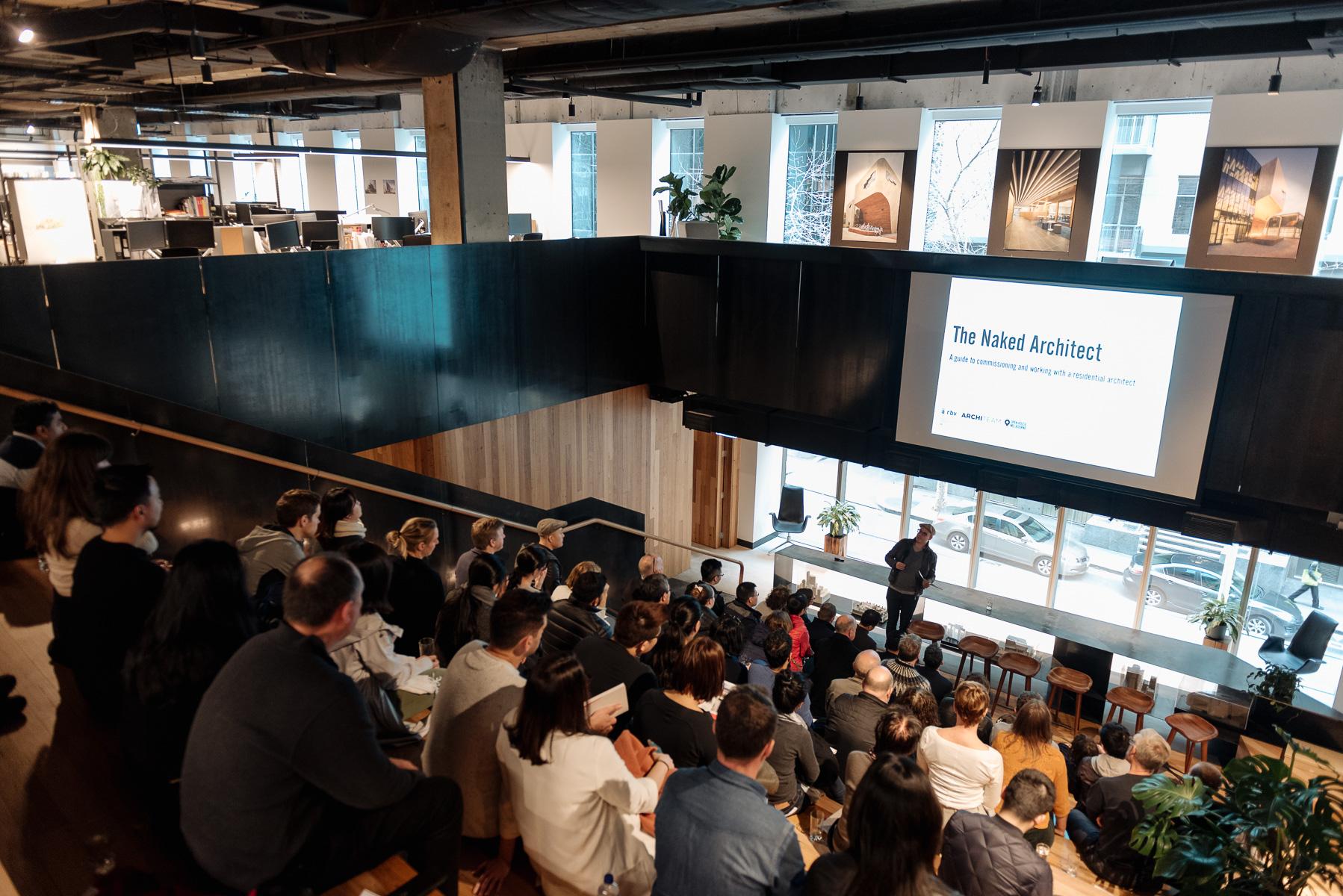 WATCH NOW: The Naked Architect Season 1
Posted Thu 22nd Mar 2018 | efront
Are you looking to renovate or build a new home and have considered using an architect but don't know where to start? The best way to truly appreciate the benefits of engaging an architect is to hear straight from the architects and clients themselves, and in the homes they've created together. This is the premise of The Naked Architect.
The Naked Architect is an initiative of Open House Melbourne, with support from the Architects Registration Board of Victoria, and in association with ArchiTeam. The Series was launched in 2017 as part of the year-round program of Open House.
Each workshop focussed on a specific topic including:
_Exploring the relationship between an architect and client
_How an architect can help you manage your budget and explain all the fees associated with a project
_The stages of design explained
_Planning, construction and project management explained
_Evaluating the multiple contractors and consultants that are involved in a project including an exploration of risk management and mitigation
_Identifying the risks of schedule blow out and how the architect manages time throughout the life of a project
While the workshops themselves were open to a limited number of attendees, Open House is pleased to present The Naked Architect to everyone in this online video series. An intro to the six homes can be found below, but please click through to watch each video in full.
---
Ballantyne — Foomann Architects
Photo: Willem-Dirk du Toit
Jo and Jamie of Foomann Architects were engaged by owners Alissa and Patrick to design alterations and an addition to their Melbourne home.
With a strong design aesthetic in mind, and a list of must-haves, the homeowners were looking for an architect who had the skills and passion to deliver their brief, but also one that could adapt to its specifics.
Foomann appreciated the clarity, but also the trust, from their clients, which resulted in a beautiful that exceeded their expectations.
Host: Warwick Mihaly
---
Dark Horse — Architecture Architecture
Photo: Peter Bennetts
Michael and the team from Architecture Architecture were recommended to owner, Charlie, through Charlie's father who had previously taught Michael at school. From this recommendation, the pair bonded over the focus on creating a liveable home on a restrictive site.
This episode looks at the process of managing a budget, and the realities of working within a tight inner-city site, whilst also ensuring a high-level of detail and finishing.
Host: Zoe Geyer
---
Victoria Road House – FRED Architecture
Photo: Emma Cross
Architect Fiona Winzar spent time getting to know her clients well, listening to not just their practical needs, but also understanding their stories. In this episode, the client, Phoebe, reflects on the emotional significance her home.
Together, architect and homeowner also discuss the ins and outs of scheduling an architectural project, explaining how and where timeframes can shift and what to expect when embarking on your own journey.
Host: Fooi-Ling Khoo
---
Victoria Avenue Apartment – McMahon and Nerlich Architects
Photo: superk.photo
In a slightly unusual example, this project was designed with other people in mind. The Victoria Avenue Apartment was intended to be used as an Airbnb apartment, rented out to short-term tenants, whilst also being used by the owners when staying in the city.
Here, McMahon and Nerlich Architects (Kate + Rob) speak with their client about the different stages of the architectural design and build process, and specifically about the benefits of hiring an architect to manage the process from beginning to end.
Host: Warwick Mihaly
---
Open House – MODO (Michael Ong Design Office)
Photo: MODO Architecture
In this episode, homeowners Jane and Andrew speak with architect Michael Ong about the practicalities of embarking on a residential architecture project. With previous experience renovating their own home, the couple were excited to work with an architect who understood their needs and what they wanted from their home.
Host: Zoe Geyer
---
Elgin Street Residence – Sonelo
Photo: Peter Bennetts
Architect Wilson Tang speaks with owner Aria about the process of redesigning and renovating a house on a tight Victorian-era terracehouse. The pair delve into the construction process, the difficulties around working with council and the neighbourhood, and why working with an architect throughout the construction can save time, money, and plenty of headaches.
Host: Fooi-Ling Khoo