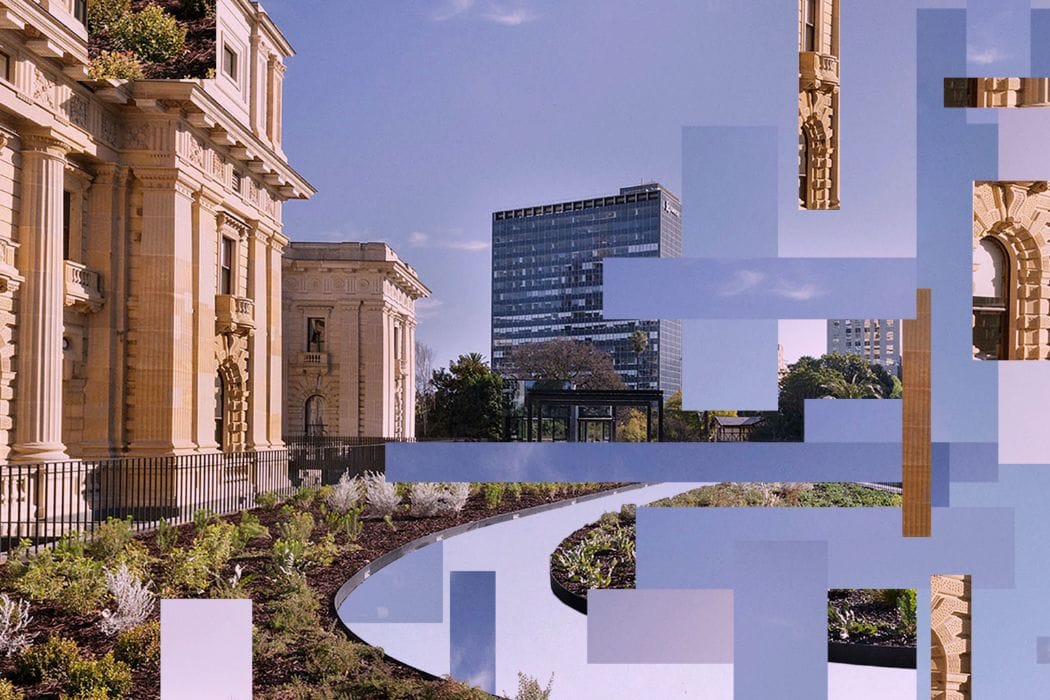 Stay Home to Explore Your City
Posted Wed 1st Jul 2020 | Isabella Radevski
Breaking convention in unconventional times.
As we launch our July Weekend program in our (lucky) thirteenth year we're finding much that has changed, and much that hasn't.
Across Melbourne – and indeed, the world – we've become accustomed to seeing loved ones and colleagues through screens rather than face to face. We're reconsidering what travel means in our own backyards; we're debating how the architecture of our homes, workplaces and cities has supported or failed us in times of crisis; and we're finding alternative ways to get things done to ensure a better collective future for us all.
As we enter our thirteenth year, we look down the barrel of radical disruption. And while so much has changed, we're reassured to see the same partners, collaborators, architects and enthusiastic community that have supported us, year-on-year, looking back at us—ready to take on what comes next, together.
We also take this time to acknowledge that we stand on the land of the people of the Kulin Nation – physically and virtually. Open House Melbourne's programming exists on what always was and always will be Aboriginal land, and we pay our respects to Elders past, present and emerging. From one side of Birrarung (Yarra River) to the other we are honoured to once again explore this sacred land, albeit this time in a digital capacity. As non-Aboriginal persons, we recognise that we benefit from living and working on Aboriginal land, and acknowledge that Indigenous sovereignty has never been ceded. This fact remains at the forefront of our mind everyday given our focus on the modern built environment.
The world may have changed—but our mission as an independent organisation hasn't.
We exist to foster public appreciation for architecture and public engagement in conversations about the future of our cities. While we've had to make dramatic adjustments to the way we deliver our program this year, we know there is no better time than now to further our mission. In 2020, with the support of our team and community, we're breaking convention in the most unconventional of times.
Due to Covid-19 restrictions, we won't be able to open the physical doors to some of the city's most significant buildings, but that won't stop us from sharing our great city and all its ideas with you. This year, thanks to the creativity and passion of our community, you'll gain access to the largest collection of virtual tours in Australia, in addition to old favourites and an entirely new program of live, on-demand and interactive events and digital tours over the Weekend itself.
You'll have the opportunity to examine where we've come from and where we are now through our annual Speaker Series and Heritage Address; plus the brand new First Nations Voices—a space for the voices and stories of the Kulin Nation. During the weekend, our unrivalled itinerary of building features and events will showcase old favourites in new ways—like our collaborative event Merge—and we'll introduce you to alternative ways to stay connected, think, explore and advocate for inclusive change.
By digitising these significant spaces and conversations in a time where physical movement, social engagement and building access is limited, we have the exciting opportunity to celebrate our city and embrace where we go next.
Melbourne's physical doors may be closed—but our house is more Open than ever.
As always we are only able to achieve what we do thanks to the dedication of our team and all our amazing supporters. We are endlessly grateful for the generosity of our community. Our board, council and association members; the architects, building managers and homeowners; every pink-vested volunteer (of which we have hundreds); our sponsors, donors, program partners and supporters.
This year we especially want to acknowledge a couple of our partners (existing and new) without whom we would not have been able to transition so seamlessly to a digital event. Our extra special thanks go to Efront, Studio Payne, PHORIA and Unknown Vision for holding our hand as we pivot into our virtual program. This year, our collective energy has been more important than ever, and it's thanks to the hard work of everyone involved that we can deliver this unique, virtual program. None of this would be possible without your faith, zeal and unfailing support.
Thank you.
Team Open House Melbourne
Alison Cleary, Victoria Bennett, Brianna Carroll and Adelina Onicas.
Image: Studio Payne, Parliament of Victoria Members' Annexe by Peter Elliott Architecture and Urban Design, photo by John Gollings, courtesy Parliament House.