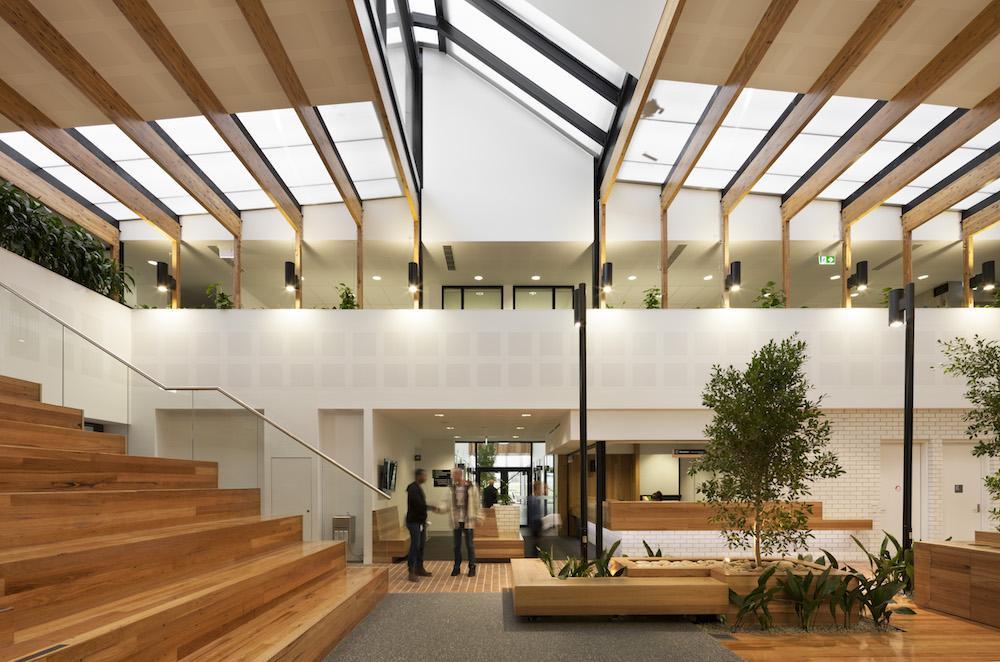 Why Ballarat?
Posted Mon 9th Oct 2017 | efront
Ballarat is Open House Melbourne's first stand-alone regional program. Our Executive Director, Emma Telfer explains why this city was chosen and why the inaugural Open House Ballarat is so significant.
First started in London 25 years ago, Open House facilitates opportunities for a city's inhabitants to directly experience how well-designed cities can improve their lives, by opening examples of architectural excellence from across the ages.
The success of Open House is due to its approach of offering diverse and direct design experiences, free-of-charge, in a non-elitist manner. It reaches 750,000 people worldwide—the largest audience of any international architecture program. Ballarat is now part of this powerful movement; one that advocates for better-designed cities by encouraging civic participation.
You are invited to explore outstanding private houses, significant commercial and civic buildings, infrastructure, and landscapes that illustrate our rich history, reflect how we live and work, and offer insights into the future of the city; all for free.
Piermont House by Rachcoff Vella – Photo by Shannon McGrath
Ballarat is experiencing rapid population growth and a resulting increase in development in the city. We intend for Open House Ballarat to give permission for everyone to exchange views and engage in the discussion around the future of Ballarat as a well-designed city.
Since 2008, Open House Melbourne has facilitated more than 900,000 visits to 934 sites across Melbourne, and has enabled 229,660 people to explore and celebrate their city. Visitors have contributed $20 million to the Melbourne economy, and we have been supported by more than 5,226 volunteers who have donated over 26,130 hours of their time.
This may be our first year in Ballarat, but we aim to have a meaningful impact upon the city, now and in the future.
A heartfelt thank you to the City of Ballarat and Visit Ballarat for opening the door to our first regional program. The Open House concept is built on generosity, so I would also like to thank our building owners and managers, architects, board members, partners, and committed volunteers for making Open House Ballarat possible.