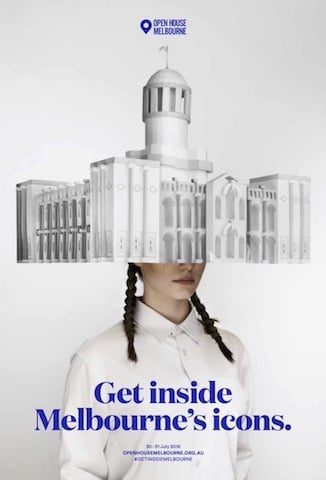 2016 Printed Program
Posted Mon 4th Jul 2016 | efront
You can now order a copy of the 2016 Open House Melbourne Printed Program online.
The Program is a beautifully designed snapshot of Melbourne's built environment and includes everything you need to navigate the Weekend. Online orders close on 8 July to ensure you receive your program before bookings open on 18 July.
You can also pick up a copy of the Program from our friends at Readings from 8 July from their Carlton and State Library Stores.
This year we have teamed up with the Footpath Guides to bring you a special offer. Footpath Guides are a box set of beautifully illustrated pocket-size guides to the architecture of Melbourne. As part of the 2016 Open House Melbourne Weekend, we are offering a special combined discount price when you order an Open House Printed Program online.