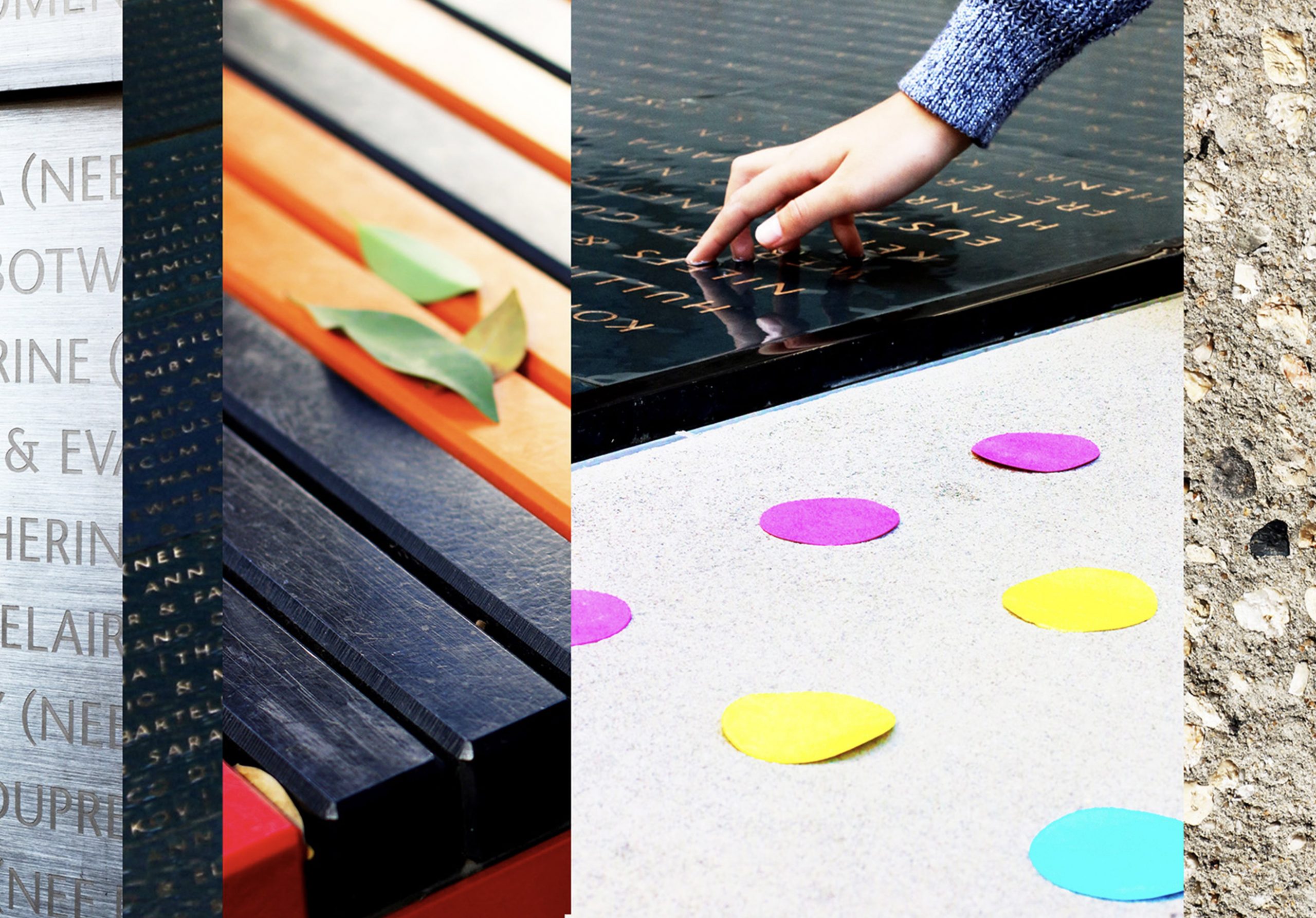 July Program 2019
Posted Thu 20th Jun 2019 | Isabella Radevski
In addition to our flagship Weekend Building Program, our expanded 2019 program of events, exhibitions and talks will challenge us to view Melbourne through new perspectives.
Throughout July and August, you are invited to walk in the shoes of those living with low vision and blindness at our keynote exhibition Urban Tactility, explore innovative and affordable housing solutions through Super Tight, and engage with the architects and designers who help shape our city at our Speaker Series and Heritage Address.
2019 expanded July program highlights include:
Held at the Immigration Museum, our keynote exhibition, Urban Tactility, is a site-specific public installation designed to inspire us to walk in the shoes of those living with low vision and blindness and the way they navigate the city. The exhibition showcases how public art and design can make a significant contribution to conversations around important urban issues such as social inclusion and social connectivity. Guided tours will be offered to take people through the installation blindfolded, encouraging people to use their senses to navigate the work. The tours will focus on what the exhibition feels, smells and sounds like, rather than what it looks like. The exhibition can also be self-guided. Learn more about it here.
Urban Tactility – Photo: Tania Davidge
Speaker Series: Design City: Built Melbourne!
And once again, we have partnered with the ARBV to bring together their annual speaker series, Design City: Built Melbourne! The series – consisting of 15-minute talks by each presenter – is an opportunity for the public to hear from top Melbourne architects and built-environment professionals about the unique challenges of building better cities, and their favourite Melbourne buildings. All of this within the glitz and glam of a newly refurbished Melbourne icon, The Capitol. Learn more here. Speakers include:
Sam Lock, Director, Cox Architecture
Samantha Westbrooke, Conservation Architect, National Trust of Australia (Victoria)
Sheree Proposch, Principal, Hassell
Peter Malatt, Director, Six Degrees Architects
The Capitol – Photo: Ben Swinnerton
Heritage Address: Kerstin Thompson
The 2019 Heritage Address will be given by leading architect Kerstin Thompson, who will take a thought-provoking look at the role heritage plays in our cities and lives. Passionate about integrating our heritage into the future of our city, Thompson has worked on award-winning architectural projects with heritage in their heart, including The Stables VCA Faculty of Fine Arts & Music in the University of Melbourne. Learn more about the event here.


Photo: Trevor Mein
Super Tight explores the culture of spatial tightness emerging in Asian cities and its creative potential. This immersive exhibition considers techniques for living closely, unpacking the delight and difficulty that arises from the dense occupation of large cities. Learn more about the event here.