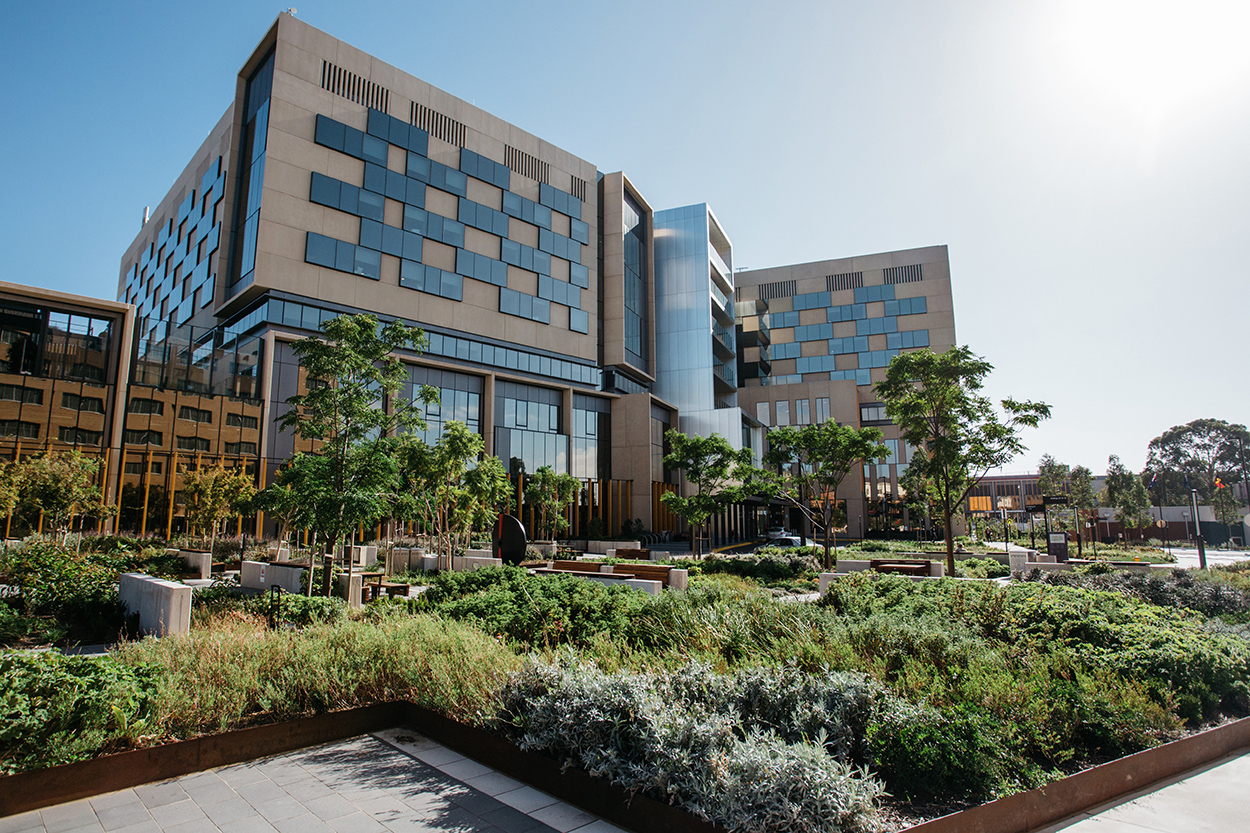 Bendigo Highlights Revealed
Posted Wed 12th Sep 2018 | Isabella Radevski
The very first Open House Bendigo Weekend will take place on the 27th and 28th of October 2018.
The two-day weekend will see a series of private homes, commercial and civic buildings open their doors for viewing, allowing locals and visitors alike to see inside iconic buildings and spaces that are not normally open to the public.
See below for a sneak peek of the program! We have three sites we just couldn't wait to share with you.
Stay tuned for the full program – to be released in the coming weeks.
Photo above—Bendigo Hospital: Kim Selby
Bendigo Hospital
The new Bendigo Hospital is the largest regional hospital development in Victoria. Designed by Silver Thomas Hanley in collaboration with Bates Smart architects, the $630 million project delivers world-class healthcare facilities and aims to provide a welcoming, holistic and positive environment that promotes wellbeing. The hospital offers a tranquil and caring environment for staff, patients and visitors through the integration of architecture, landscaping, health planning and evidence-based design. In addition to the hospital itself, the project incorporates retail facilities, a childcare centre and a hotel. Visitors will get the chance to take part in architect-led tours by Bates Smart.
Photos—top: Shannon McGrath, bottom: John Gollings
Beehive Building
Visitors will also get the chance to take a behind-the-scenes tour of Bendigo's iconic Beehive Building while under construction. Works to rejuvenate the building began in June 2018, with the project scheduled for completion in April 2019. The heritage listed building designed by Charles Webb (think Royal Arcade in Melbourne) was erected in 1864 and was once a bustling mining exchange. Works completed in the twentieth century obscured original Victorian period detailing. The current works aim to rejuvenate the historic building, stripping out much of the internal additions. Visitors will tour through the ground floor and view the Victorian ceiling details once hidden by the first floor.
Images: supplied by Seelight Services
B House
For those with a keen interest in the residential program, B House will be sure to delight. White porcelain blocks and wedge breeze blocks are taken to the next level by the exciting local practice e+ architecture.  The blocks are a unique feature fro this bespoke townhouse, forming the external wall cladding, solid fencing, privacy screening, internal partition walls and even balustrading.
The two-level property occupies a long, narrow site – complete with internal courtyards and of course, a lap pool. The contemporary design-led home was completed in 2017, boasting plenty of natural light with a versatile living space. 
Photos: Open2view-Bendigo