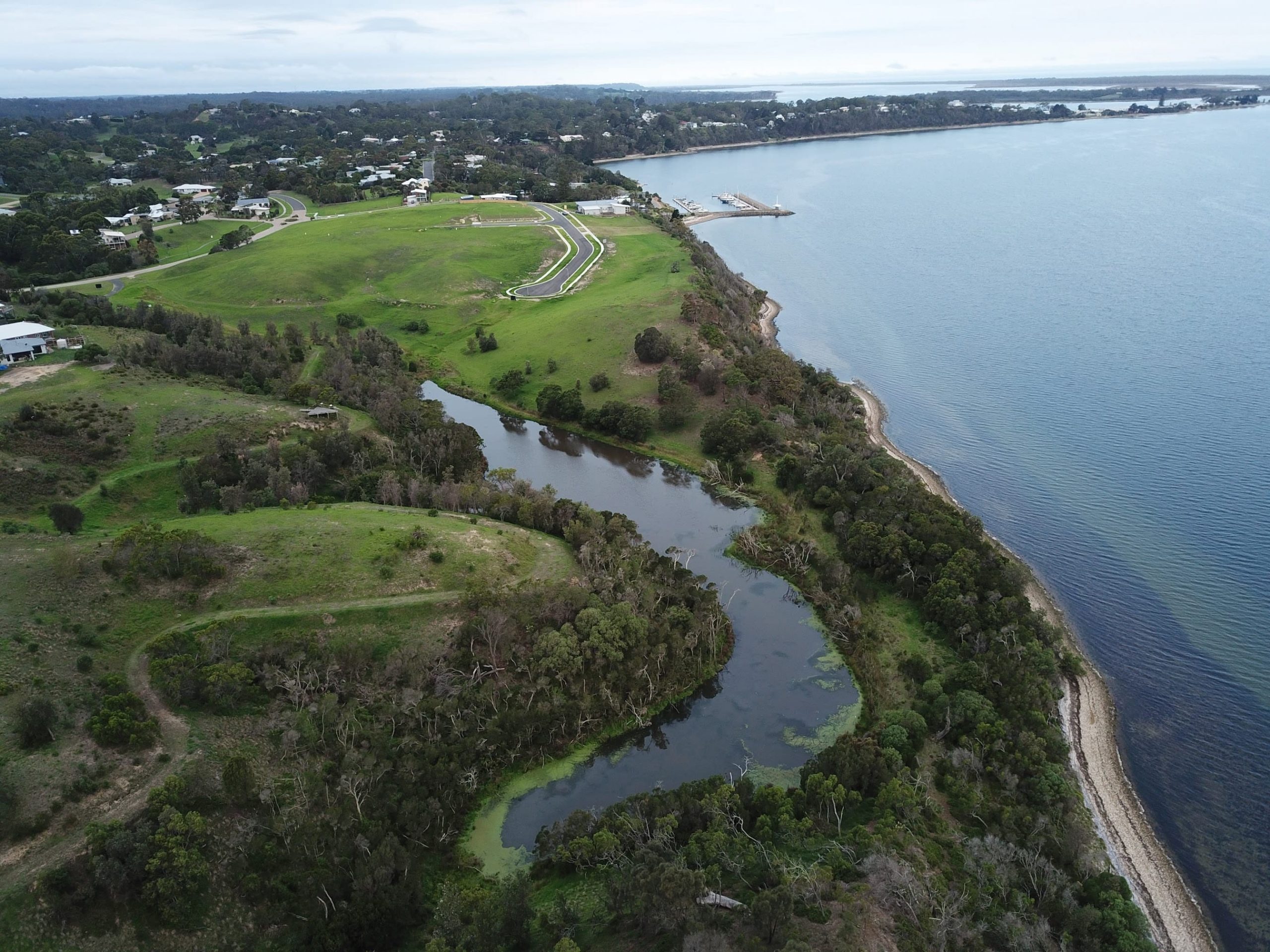 Waterfront 2021: A Curated Guide by Fleur Watson
Posted Fri 12th Mar 2021 | Helen Sweatman
It's beyond challenging to choose between events for this year's Waterfront program – it's our largest to date, with over thirty events being hosted across the city and East Gippsland. The program has many opportunities to learn more about our relationship with water and how the health of our waterways shapes our sense of place, community and our future. As a way of approaching a 'top ten', I've focussed this curated itinerary on tours, workshops and events that have an educative, hands-on or participatory focus because, as they say, the power of learning is in the doing!
—Fleur Watson, Executive Director & Chief Curator, Centre for Architecture Victoria | Open House Melbourne
"I've focussed this curated itinerary on tours, workshops and events that have an educative, hands-on or participatory focus because, as they say, the power of learning is in the doing!"

– Fleur Watson
Friday 26 March
A 'hands-on' and 'messy is good' river tour aboard The Yarra Countess hosted by Long Prawn, Furrmien and Pirjo Haikola. We will learn how to process and preserve sea urchin as garum (fish sauce) and enjoy sea urchin roe snacks while hearing about the impact of invasive numbers of sea urchins on our ocean floor that has is impacting seaweed habitats and altering biodiversity. The following day – Saturday 27 – you can follow up your sea urchin experience by joining Dr. Pirjo Haikola for a guided snorkel tour to witness the devastating impact of seas urchins on our ocean and experience the underwater environment of the Ricketts Point Marine Sanctuary.
---
Saturday 27 March
Join a special OHM Waterfront tour through futurefoodsystem – Joost Bakker's inspiring vision and urgent call to action for the future of living and food production. 'futurefoodsystem' is a self-sustaining, zero waste, productive house temporarily 'in residence' at Fed Square that demonstrates the potential of our homes to provide shelter, produce food and generate energy.
---
Sunday 28 March
Sunday is a big day of programming for Waterfront in the city with a three-part public program all focused on the Yarra River as one integrated living entity, to advocate for Indigenous rights and values and for a more ecologically balanced future Melbourne. The series aims to highlight the design driven regeneration of the River corridor between Punt Road, Cremorne and Wallen Road, Burnley.
---
Tuesday 30 March
Celebrate the launch of the new publication 'Kerstin Thompson Architects: Encompassing People & Place' at The Capitol with a public conversation on the theme of 'cultural memory'. Kerstin's lecture will be followed by a panel discussion moderated by Virginia Trioli and aimed at drawing out differing perspectives across the procurement, community consultation and design process: the architect, the academic, the stakeholder, the artist collaborator, and the public; and touching on the role history and community memories play.
---
Wednesday 31 March
5. Waterfront in Gippsland with Gunaikurnai Land and Waters Aboriginal Corporation
We open the Waterfront program in East Gippsland with a very special series of connected events at GLaWAC's centre in Kalimna West. This event includes a Welcome to Country and smoking ceremony, guided tour of the cultural centre, panel discussion with Traditional Owners to discuss and recognise the formal handover of unallocated water in the Mitchell River and a guided walk on Country. GLaWAC represents Traditional Owners from the Brataualung, Brayakaulung, Brabralung, Krauatungalung and Tatungalung family clans.
BOOK THE WELCOME TO COUNTRY & SMOKING CEREMONY
BOOK THE WATER RIGHTS DISCUSSION
---
Thursday 1 April
A very special experience on the water with a paddling tour of Lake Tyers, a talk on the houseboat studio residency FLOAT with local creative practitioner Josephine Jakobi and participate in the Kayak Orchestra, a meditative interactive sound performance. Curated by Lichen Kelp and the School for UnTourists.
Rethinking Regional Recovery presents the works of Monash University Master of Architecture students that aim to re-think, challenge and re-imagine traditional design processes by leveraging locally-led and interdisciplinary approaches towards long term disaster recovery. The exhibition and projects respond to the complex socio-spatial dilemmas experienced by various communities across East Gippsland / Gunaikurnai-Bidwell Country, after the 2019-20 fires.
This ticketed dinner prepared by chef expert Nick Mahlook and curated by Lichen Kelp is hosted by Sodafish Restaurant – a landmark and much-loved floating venue right on the Esplanade at Lakes Entrance. Nick is preparing a special menu from sustainably sourced local seaweeds and seafood. The dinner will include a short discussion and presentation on how to prepare, cook and enjoy sustainably sourced marine foods—accompanied by a set of drinks including matched wine, kelp beer and seaweed gin cocktail.
---
Saturday 3 April
 A series of design and creative-entrepreneurship discussions and workshops at the historic Slipways Sheds in Lakes Entrance. Presentations and talks include Mathew Bate, journalist, author of children's seaweed book 'A Little Kelp from My Friends', Chris Stanley of Splinter Society Architects, architect of the upcoming Metung Hot Springs; and Chris and Gabrielle Moore from Sailors Grave Brewery discussing the design process of their collaborative brew called JERRA NGIA ~ Story You Story Me; and other presenters to be announced.
Join us for a closing Waterfront celebration aptly situated in a former Iceworks factory, replete with old cool rooms and industrial details. The evening will feature the launch of the latest print issue by Gippslandia magazine and will feature food by local food producers along with local and sustainable brewers Sailors Grave as well as selection of tunes by local DJs and live music.
---
For online programs and self-guided tours visit: https://www.openhousemelbourne.org/waterfront2021
Waterfront is proudly presented by Centre for Architecture Victoria | Open House Melbourne, in partnership with Department of Environment, Land, Water and Planning and East Gippsland Shire Council. Waterfront is part of Melbourne Design Week 2021, an initiative of the Victorian Government in collaboration with the NGV.