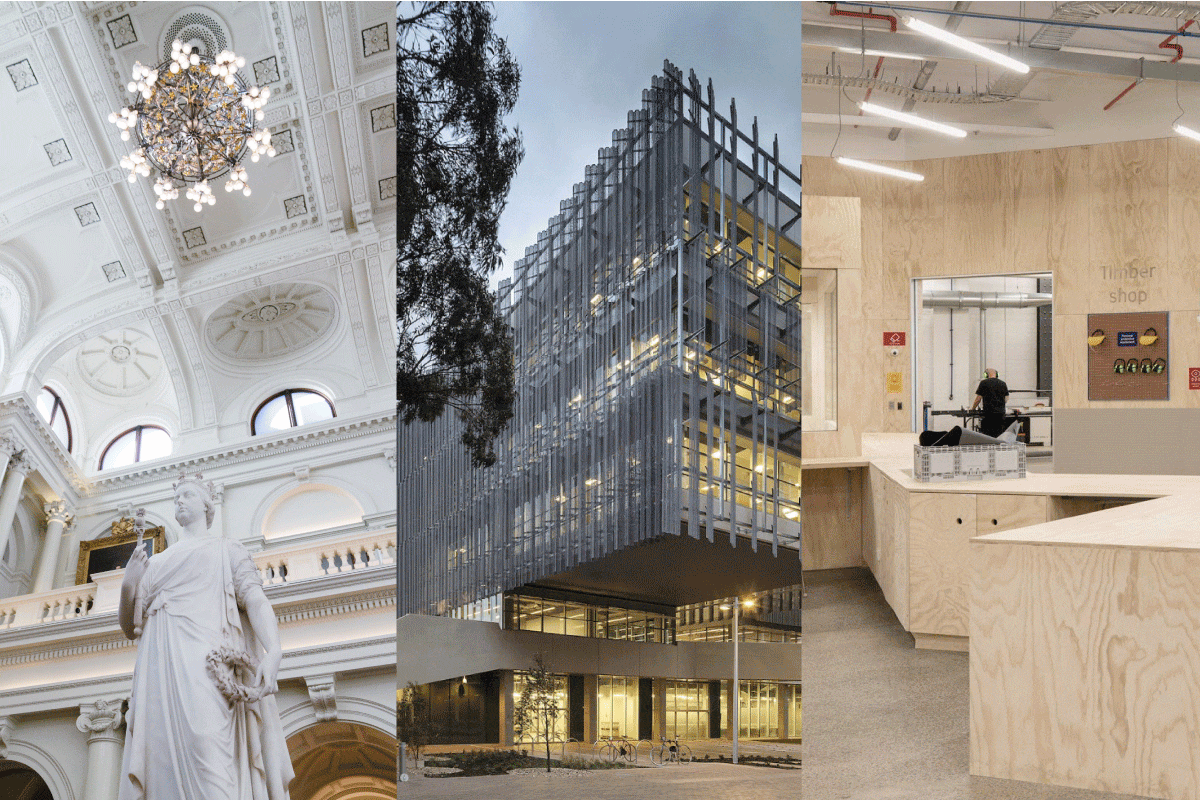 Enter Your Virtual City
Posted Fri 12th Jun 2020 | Isabella Radevski
The thirteenth Open House Melbourne will present the largest collection of virtual tours in Australia, enabling access to over 50 buildings from the comfort of your own home.
In the lead-up to the Weekend announced for the 25 + 26 July, digitising these significant spaces in a time where physical movement, social engagement and building access is limited, provides us all with an exciting opportunity to celebrate our city and explore it like never before. 
To make the shift online, we are thrilled to partner with PHORIA, an award-winning immersive tech studio based in Melbourne. PHORIA extends human experiences with cutting-edge spatial technologies, and owns the leading platform for Virtual Tour management, CAPTUR3D.  The homegrown start-up is known for their work in several local and international projects such as Antecedent, the AR experience of internationally acclaimed Empire by RONE, as well as REWILD Our Planet – an AR gameplay that showcases the Earth's vulnerability through innovative storytelling which recently won a highly coveted Webby Award. As the leading platform for virtual tour creation, together we're capturing many treasured sites across the city that will engage new audiences from not only across Melbourne – but around the world.
As well as virtual tour experiences over the Weekend, the month of July will kick-off with old favourites including the Speaker Series on 1 July and the Heritage Address with Stuart Harrison, host of Restoration Australia on 15 July. See more details below. 
The (lucky!) thirteenth Open House Melbourne offers an unparalleled program and although we will not open physical doors to the city or produce a printed book, we will unlock an entirely new experience by enhancing our website, utilising our YouTube channel and enlisting our audience via social media like never before. The 2020 program will connect you directly with design experts and experiences, including one-on-one contact with Melbourne's favourite architects, Q&A with residential homeowners, music performed in historically significant buildings, behind-the-scenes access to publicly restricted infrastructure, plus much much more. We look forward to seeing you in our virtual city! 
Below are some key dates to mark in your calendar. All programs and events will be made available online via openhousemelbourne.org.
Wednesday 1 July
Open House Melbourne launches online, and
2020 Speaker Series
Presented by Open House Melbourne and the ARBV, this annual talk marks the beginning of Open House Melbourne's 'month of architecture' and presents a diverse cross-section of design disciplines and building typologies that make up the built fabric of Melbourne. The projects discussed range from new approaches to grandstands, to sustainable heritage, from innovative public squares to the stand alone house. This is a rare opportunity to hear from experts on the design process behind the built outcome. Speakers include: 
Jeffery Copolov, Bates Smart.

Presenting: Victoria Racing Club

Anne-Marie Treweeke, Lovell Chen.

Presenting: University of Melbourne Old Quad

Adrian Stanic, Lyons.

Presenting: Prahran Square

Ruth Wilson, Architectus.

Presenting: State Library Redevelopment

Mel Bright, Studio Bright. Presenting: Ruckers Hill house
Wednesday 15 July
Heritage Address with Stuart Harrison
Presented by Open House Melbourne and the Heritage Council of Victoria, this year's 2020 Heritage Address proudly welcomes Australian architect and host of Restoration Australia, Stuart Harrison, who will be exploring themes of heritage and design advocacy featured in the show from previous seasons as well as the upcoming series yet to be aired. Harrison is an advocate for good design and the re-use of buildings and believes in a strong link between history and contemporary practice.
Thursday 16 July
All building content and virtual tours made available online.
Saturday 25 + Sunday 26 July
Open House Melbourne Weekend: a range of live events, tours and programs take place and the MERGE performances broadcast.
Photo compilation: courtesy Open House Melbourne.
Includes Fab9 Makerspace, photo: Will Neil. Parliament House, photo: Nick Bebbington. Glyn Davis Building, photo: courtesy of MSD.