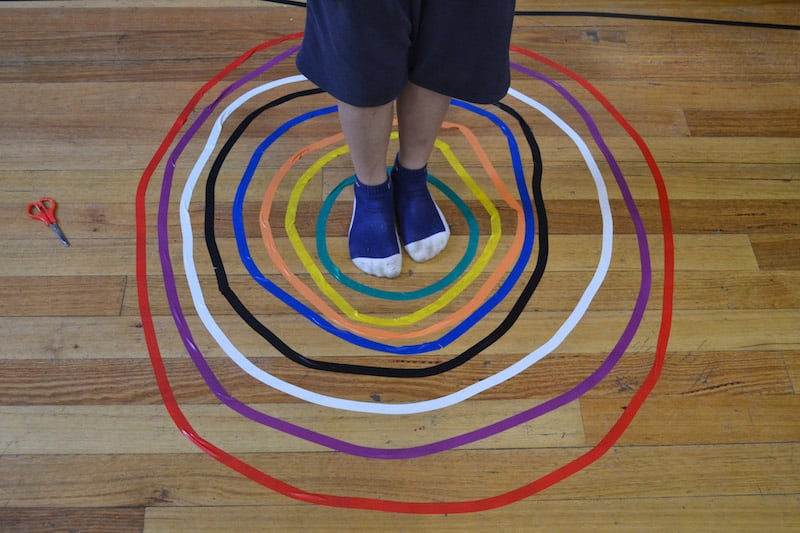 Fun for kids at Open House Melbourne Weekend
Posted Tue 4th Jul 2017 | efront
Fun for kids at Open House Melbourne Weekend, 29 and 30 July
The Open House Melbourne Weekend will take place on Saturday 29 and Sunday 30 July with a range of talks, walks and workshops that aim to encourage people to explore and appreciate the diversity and design of Melbourne's built environment.
To celebrate its 10-year anniversary, this year's Open House Weekend program is bigger than ever, with an additional 80 new buildings to explore and plenty of fun and educational activities for the whole family to enjoy. There are a great selection of kid's activities happening over the weekend including:
Circus come'n'try workshops at Collingwood Arts Precinct
35 Johnston St, Collingwood
Saturday 29 July, 10am – 4pm
Learn how to juggle and hula-hoop like the performers do with Circus Oz at their homebase in the Collingwood Arts Precinct. Explore the former Collingwood Technical School site which has been a place of creativity, collaboration, and inspiration for more than 140 years. Now, a visionary project is set to transform the site into a thriving contemporary arts precinct.
TAPE ME HOME at ArtPlay, Birrarung Marr
Birarrung Marr, behind Federation Square, Melbourne
Saturday 29 and Sunday 30 July, 10am – 4pm
Come along and contribute to a huge collaborative artwork made completely from lines of colourful electrical tape. Created by artist Briony Barr, Tape Me Home is inspired by architecture, design and neighbourhoods of all kinds, both real and imaginary, past and future. Housed in a distinct, free-standing red brick building in the heart of the city by the Yarra River, ArtPlay once was the Jolimont Lecture Hall and a training centre for train drivers from the 1920s to the 1980s. In 1999, as part of the City of Melbourne's development plan of Birrarung Marr, the hall was repurposed as an arts facility for children. In 2004, ArtPlay opened its bright orange doors.
Kids Weaving activity at the Australian Tapestry Workshop
262-266 Park St, South Melbourne 3205
Saturday 29 July, 10am – 4pm
Occupying a National Trust and heritage-listed building built in 1885, The Australian Tapestry Workshop (ATW) is the only tapestry studio of its kind in the country, and is also one of only a few worldwide dedicated to the production of hand-woven contemporary tapestries. Kids can come along to try their hand at tapestry weaving and explore the ATW, including the galleries, studio floor and viewing balcony with a view to the ATW Colour Laboratory.
Pottery and craft activities at Box Hill Community Centre
470 Station St, Box Hill
Saturday 29 July, 10am – 3pm
Following a groundswell of community support in the 1980's, Box Hill Council granted the creative community a venue dedicated to arts and craft, which has since become a focus for local cultural activity, winning architectural and lifestyle awards in the process. Drop in to see live artists' demonstrations and displays by local and resident artists, or visit the Ceramics Studio from 11.30 – 1pm for hands on pottery and craft activities.
More fun activities include…
Woodlands Historic Homestead
Saturday 29 and Sunday 30 July, 10am – 4pm
Come and see wild Kangaroos while you rub noses with these legends of the racing turf.
Elidon Mansion
Sunday 30 July, 10am – 3pm
Join in with craft activities and meet a 19th century French couple as they roam around.
Hawthorn Tram Depot
Saturday 29 and Sunday 30 July, 10am – 4pm
Visit Melbourne's heritage Tramcar Fleet former driver training facility, the main display room
Spotswood Pumping Station
Saturday 29 July, 10am – 4pm
Borrow an iPad to access videos, animations, and other media. Bringing to life the amazing engineering feats involved in the construction of the Spotswood Pumping Station
Dancehouse, Former Carlton Community Hall
Saturday 29 and Sunday 30 July, 10.30am – 4pm
Dance your heart out with classes for the whole family
Triple R – 3RRR 102.7FM
Saturday 29 July, 10am – 4pm
Go behind the scenes at a working radio station. Have a go at being a presenter!
Image credit: Artplay, TAPE ME HOME, Artist: Briony Barr.