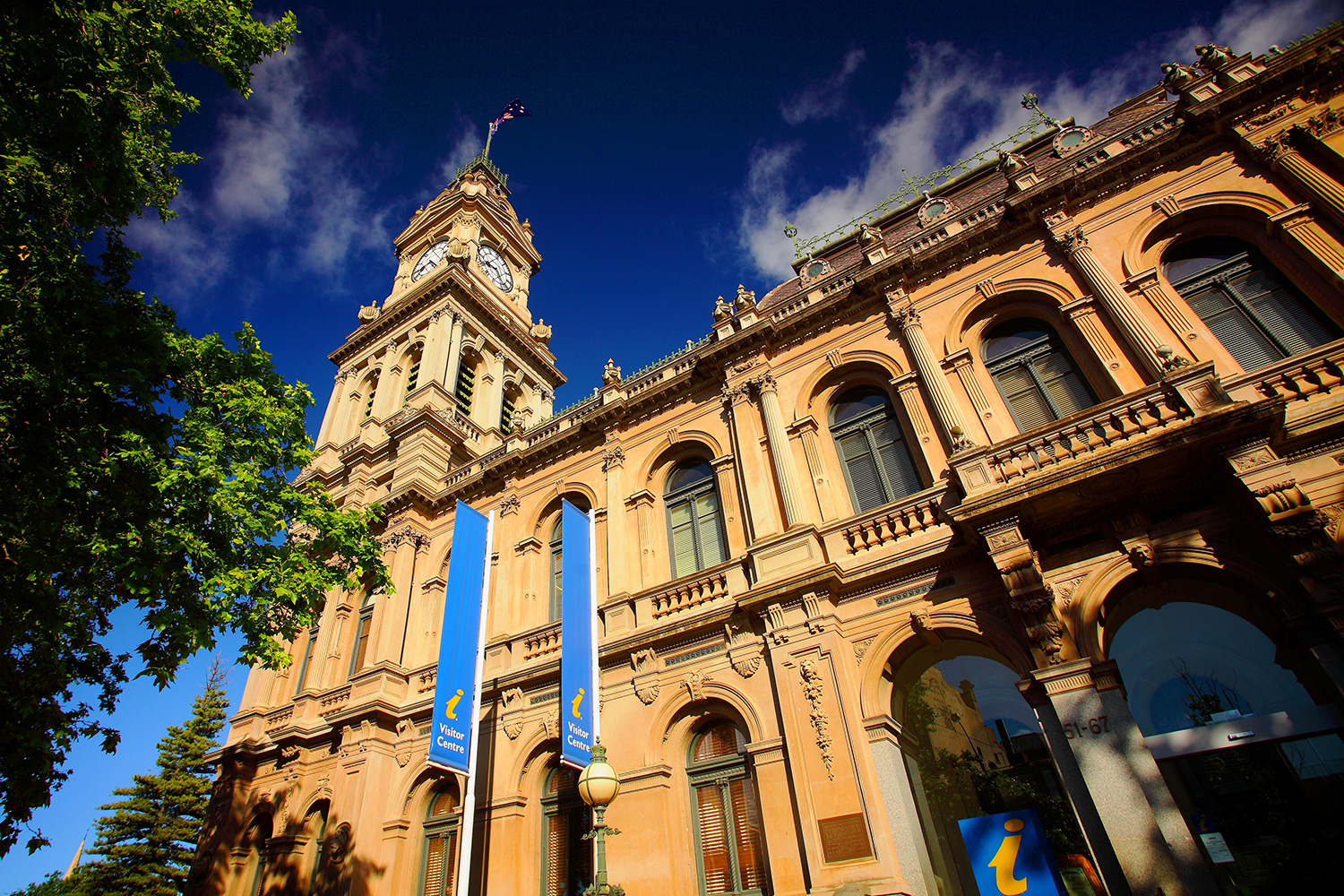 Getting to Bendigo
Posted Thu 20th Oct 2022 | Isabella Radevski
We're looking forward to delivering the Open House Bendigo program across Saturday 22 + Sunday 23 October.
Much of Northern Victoria has been severely impacted by flooding and our thoughts are with those affected. Whilst rain is predicted for the Bendigo area, the weather forecast for the weekend is encouraging and the Open House team is still planning to deliver the program as intended.
The Open House team alongside the City of Greater Bendigo are monitoring the weather and local conditions closely and encourages all of our collaborators and audience to be aware of any updates or travel warnings issued by the Victorian Government.
If you're travelling from outside of Bendigo, we suggest keeping an eye on the following to safely plan your journey:
· VicEmergency app – the official Victorian Government app for emergency warnings and information
· ABC Emergency – incident map
· VicRoads Traffic – road closures and information
Please reach out to us with any questions or concerns via info@ohm.org.au or on +61 3 8648 8612.
Read on for travel options to and around Bendigo, plus our additional recommendations to accompany your trip to the region!
---
Read on for some handy travel advice for your trip to Bendigo. We've also included a succinct collection of reading and listening material for your trip!
In the true spirit of all things 'Open House', we recommend minimising your carbon footprint by leaving the car behind and taking the train or ridesharing to Bendigo.
Most of the events are located conveniently within walking distance. For those slightly further afield such as Star Cinema in Eaglehawk, transport options include taxi, Uber and public transport.
Visit the V/Line website to plan your trip.
From the centrally located Bendigo train station, it's an easy 15-minute walk to the Bendigo Visitors Centre or just under a 20-minute walk to the Latrobe Art Institute – both sites are visitor 'hubs' for the OHB Weekend.
If you're a visitor to Bendigo you'll find the Visitor Information Centre conveniently located right in the centre of town.
For information about car rental, ride share and public transport visit here.  For more information about parking in Bendigo visit here.
---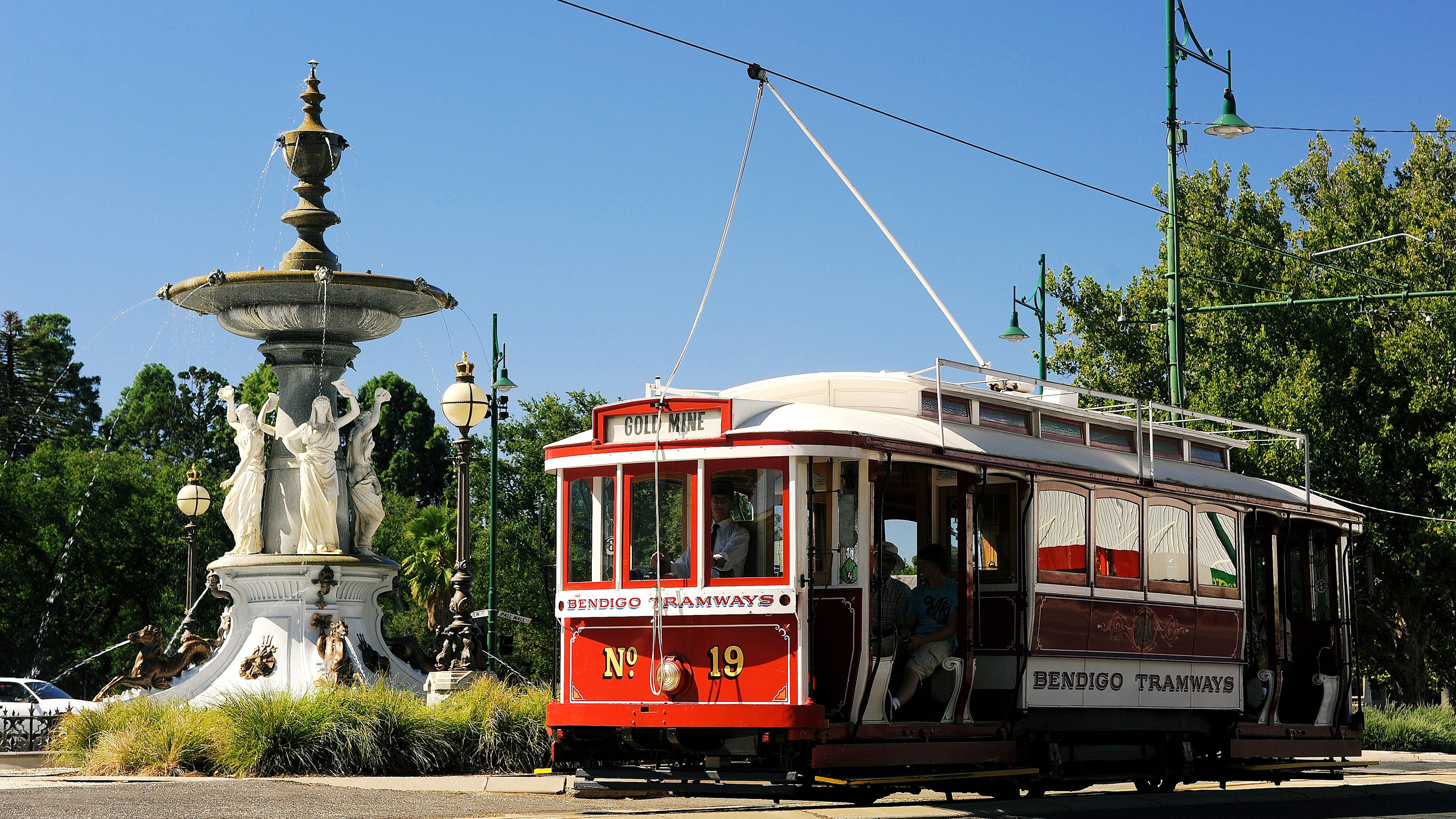 ---
Getting to Bendigo – A Reading and Listening Guide
A selection of Bendigo-centric content to accompany your travels to and from the region:
Read
The Dja Dja Wurrung Aboriginal Clans Corporation website (Djaara) is a rich resource for learning about Indigenous knowledges of place and connection to Country (text, video and audio): Dja Dja Wurrung website
2. Road trip guide to the region
3. For the kids: Fiction by Bendigo-based author Lorraine Marwood
4. Keep an eye out for literary events as part of the upcoming Bendigo Writer's Festival in 2023
Listen
5. Episode 13 of this podcast brings you highlights from the Conflux Festival in Bendigo
6. This episode of Architecture Series features John Wardle, Meaghan Dwyer and James Loder of John Wardle Architects – architects of the Bendigo Law Courts
Look
7.  Visit Bendigo Region's website for an Art Enthusiast's Guide to Bendigo
---
Open House Bendigo is proudly presented in partnership with the City of Greater Bendigo.