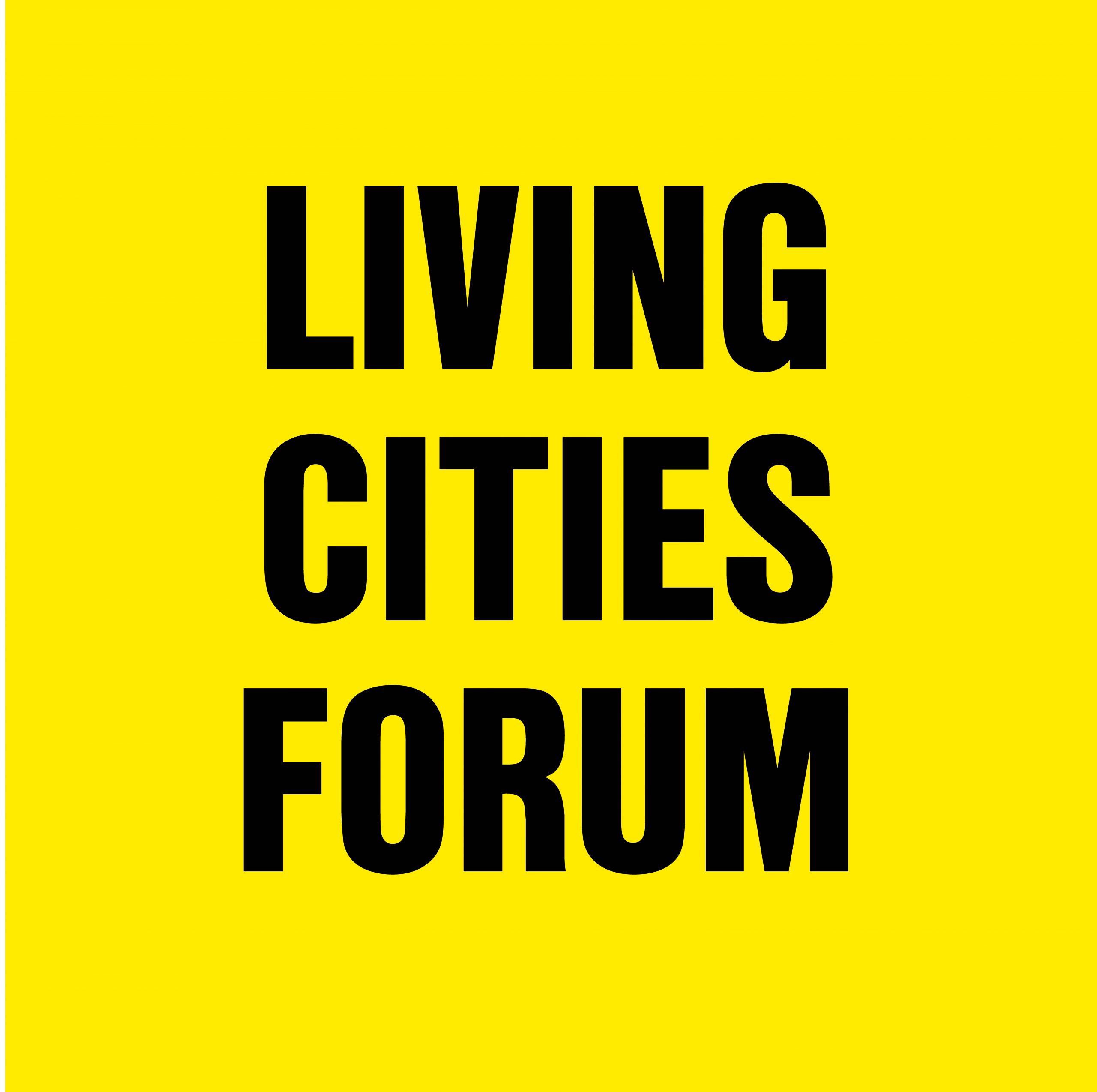 Living Cities Forum 2019 – Registrations Open Now
Posted Tue 7th May 2019 | Isabella Radevski
How we accommodate unprecedented population growth and respond to climate change is currently the subject of vigorous debate. This year we're excited to return as partners to support the Living Cities Forum 2019 to untangle these issues.
Interrogating the theme Future Needs, this year's forum will address the fast-changing social and political environments in which architects and urban planners now practice, with direct attention to the wellbeing of young and unborn generations, shifting the focus away from immediate concerns.
Two more international speakers were recently added to the already impressive line up:
Adrian Lahoud, London: Architect and Dean of the School of Architecture at the Royal College of Art London, with research addressing the spatial implications of climate change and migration.
Catherine Mosbach, Paris: Founder of acclaimed landscape architecture firm mosbach paysagiste, influential for designing for collective experience.
They join already announced speakers: Pritzker Architecture Prize laureate Glenn Murcutt AO; New York-based cultural historian Mabel O. Wilson; Los Angeles' chief design officer Christopher Hawthorne; and Bangkok-based architect Rachaporn Choochuey.
The Forum will be moderated by Andrew Mackenzie, who will be joined by co-moderators Dr Naomi Stead, Professor of Architecture at Monash University in Melbourne, and Prof Francesca Hughes, Head of Architecture at UTS in Sydney. Shelley Penn, Melbourne-based award-winning architect, educator, urbanist and built environment advocate, will be in conversation with keynote speaker Glenn Murcutt.
View the full program and read more about the speakers on the Living Cities Forum website.
Living Cities Forum 2019 – Speaker line upMarmalade Sky, courtesy Rachaporn ChoochueyAustralian Islamic Centre, courtesy Glenn Murcutt, photo: Anthony BrowellGallery of Collective Tower, courtesy Adrian Lahoud
Living Cities Forum 2019 takes place in Melbourne at Deakin Edge, Federation Square, on Thursday 23 May 2019, and in Sydney at Carriageworks on Tuesday 28 May 2019. Living Cities Forum is an initiative of the Naomi Milgrom Foundation.
Bookings via: www.livingcitiesforum.org
Please note: the program is eligible for CPD points; attendees will need to check with their professional association.