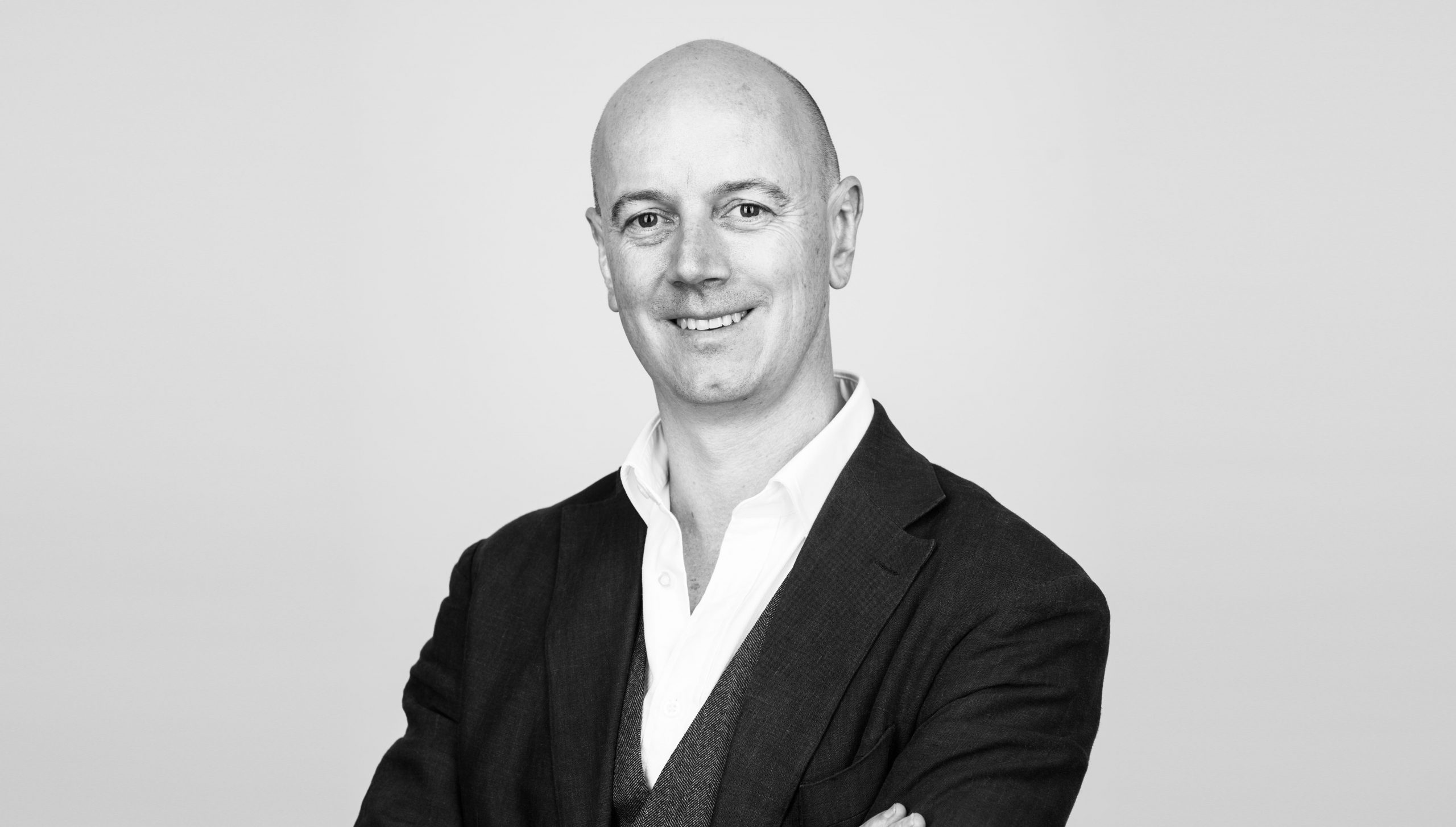 Management Committee Update
Posted Wed 13th Dec 2017 | efront
At the November Annual General Meeting, Open House Melbourne welcomed new Management Committee Members, and farewelled others who have been an integral part of the organisation over the last 10 years. Open House Melbourne President, Tim Leslie, spoke of the dedication of the retiring board members, and welcomed the exciting opportunities presented by the new additions.
---
Retiring Members
In his speech, Tim highlighted the outstanding contributions of the retiring board members, Steven Neave, Mark Davis, and Mary Dougherty.
Steven Neave
As a Founding Board Member, Steven Neave—currently General Manager for Electricity Networks at Citipower and Powercor—was instrumental in establishing Open House Melbourne. "We worked closely together at the birth of Open House Melbourne through the Committee for Melbourne Future Focus Group in 2008," Tim recalled. "From this simple pairing we developed an initial bond and we then went on to secure key additional team members for the project." Tim also noted Steven's "great moral compass, strategy, charm, and incredible organisational skills" as being pivotal to the organisation during its infancy. Steven's career has blossomed over the past 10 years and we wish him all the best and look forward to seeing his impact as a great influencer in the city of Melbourne.
Mark Davis
Mark Davis is the Engagement Director at creative agency, August. He began working with Open House Melbourne in 2008 while starting up his fledgling digital agency, Efront. "To our substantial benefit Mark invested his time, contacts, and passion into our event. The combination of Efront and Cornwell [Creative Studio] created a polished image for Open House Melbourne; we looked professional, and we looked contemporary." Throughout his involvement with Open House Melbourne, Mark has brought new ideas and new approaches to our communications and digital presence. "He was considered, he was insightful, and he believed in Open House."
Mary Dougherty
Mary Dougherty has broad commercial experience having worked in various project management, strategy, marketing and consulting roles in London, Zurich, San Francisco, and Melbourne. "Mary has been our star recruit," Tim said. In our first year, Mary was a volunteer, she emanated positivity and good will; this would prove crucially important for shaping the culture of Open House Melbourne. Mary went from being a volunteer to running the event, growing the event, and putting in further structure and stability into what we do. She brought in consultants to assist the Committee and provided great input into our governance structure. "She loves people, loves the volunteers, loves design, and loves Melbourne. She is fantastic."
---
New Members
As we say farewell (but not goodbye) to some, we also welcome others.
Shaun Newing — Vice President
Founding Board Member, Shaun Newing—Managing Director of Planum Partners—is returning to Open House Melbourne as Vice President. "Shaun's strategic and financial acumen will be of significant assistance as we shape the Committee and the Organisation for the years to come," Tim said. "Shaun has been a model member of the Open House family, he has volunteered his time, volunteered his wife's time, opened their house for tours and is a patron. It will be great to have him back around the table."
Von Slater — Secretary
Von Slater has over 10 years' experience in the building, development and property industry. She is currently a Development Manager at Armitage Jones, and has previously worked for Probuild and Watpac. "We are delighted to welcome Von to the Committee Management team," Tim said. "Von has been involved with Open House for the past nine years, and her commitment and passion to the organisation is exemplary. We look forward to utilising Von's great experience and industry knowledge in shaping the future of Open House Melbourne."
Alison Cleary — Ordinary Member
Alison is a broad-based management, communications and advocacy specialist with 30 years experience in the built environment, social justice, community development, and environment sectors. "We are delighted to welcome Alison to the Open House Management Committee. We believe that Alison's connections to key professional bodies, government and architectural practices will be of significant benefit to Open House Melbourne as we look forward to our future strategic planning."
---
We have four continuing in their Management Committee positions, Tim Leslie (President), Matthew Bowen (Treasurer), Sally Dobell (Ordinary Member), and Danielle Johnson (Ordinary Member). We thank them for their ongoing commitment and leadership and we look forward to sharing their stories with you in 2018.