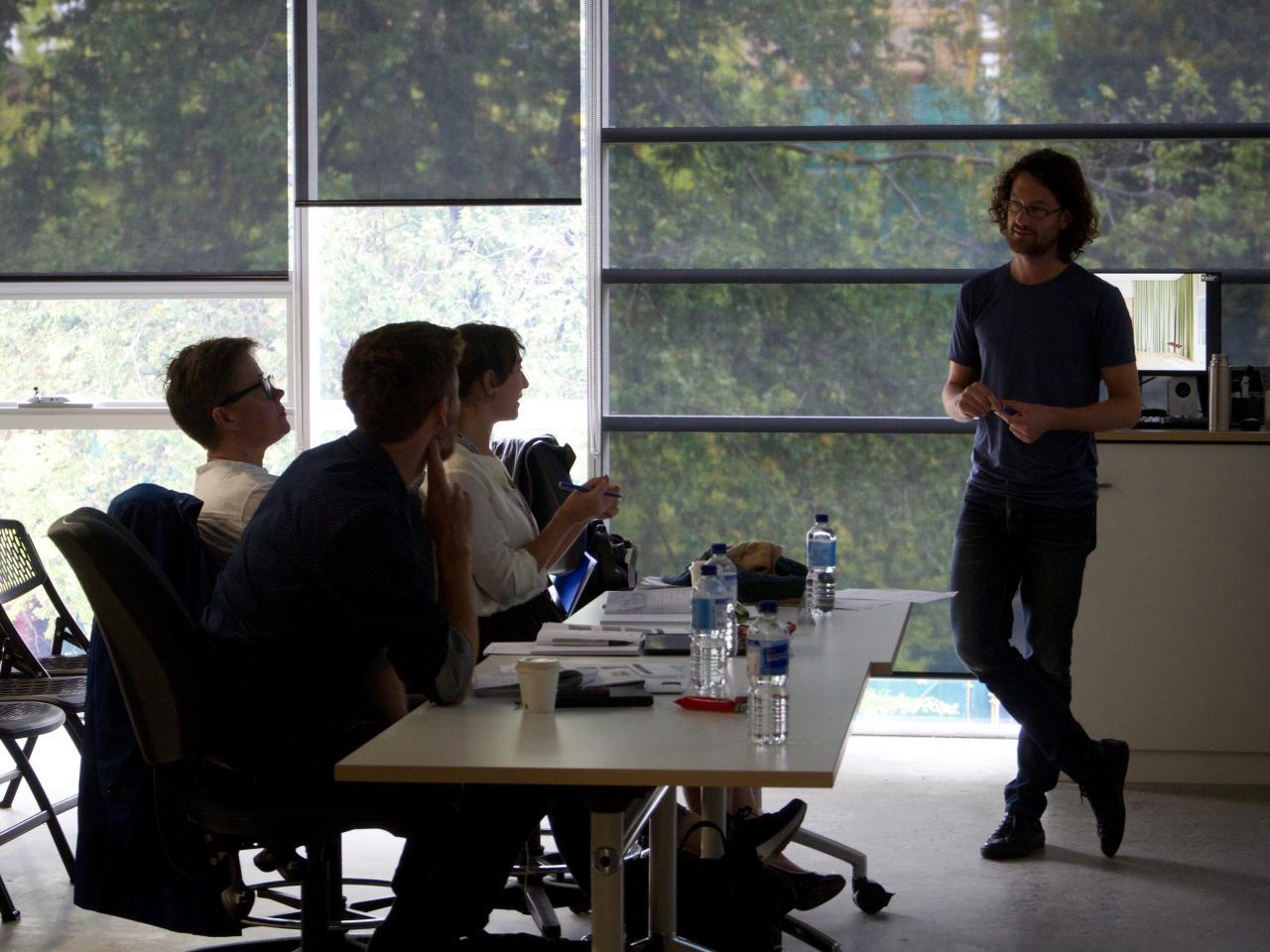 Melbourne Design Week 2018 Top Picks
Posted Mon 12th Mar 2018 | efront
Melbourne Design Week will run from 15–25 March 2018. Open House will again be presenting its Open State program, but we thought we would highlight some other great events that are well worth attending.
Please note, at time of writing all events were still available to attend, however they may since have sold out, so please review each link's booking information.
---
Image: Quzhou Luming Park by Turenscape, Kongjian Yu
Living with Water: Design for uncertain times
Today, some cities suffer from rising sea-levels and unprecedented storms and flooding, while others endure drought and depleted aquifers. Living with Water is a full-day symposium that will examine how we can urban build resilience in such uncertain times.
---
Image: Albert Park College Environmental Arts Hub by Six Degrees Architects, Photo Simon James
Good Design and Heritage, Presented by Heritage Council of Victoria and the Office of the Victorian Government Architect
Heritage buildings and places are loved by the general public but as the world and our lives change they sometimes need to be re-imagined. Good design married with existing heritage can result in design effects that have profound impacts on cities and communities. Emma Telfer from Open House Melbourne is joined by leading heritage and architectural experts including Stuart MacIntyre, Jill Garner, Philip Goad and Peter Lovell in a one hour panel session for Melbourne Design Week looking at some great examples and principles behind good design and heritage.
---
Image: Courtesy NGV
For the last five years Tim Ross and Kit Warhurst have taken temporary possession of architecturally significant buildings and skilfully blended storytelling, music and design. Following rave reviews for the recent ABC TV series, Streets of Your Town, Tim welcomes guests to the ICI Building for The Mid Century Project. This iconic building will be transformed for this limited season with a series of mid-century modern inspired installations using film, sound, furniture and art.
---
Image: Testing Grounds, Courtesy Parlour
Casual and welcoming, the Parlour Seasonal Salons are an opportunity to connect with many of the women active in our built environment.
Ann Lau and Fiona Young will set the scene with a short public conversation. Then it is over to you – meet new people, swap stories and strategies, form new networks and revive older ones. And simply enjoy the company of some of the great women of Victorian architecture and the built environment over a glass of wine.
Emerging or established, practitioner or involved in architecture and the built environment in other ways, we encourage all to join us.
---
Our urban spaces thrive when they are designed for and by people to feel connected, healthy and safe. In this session, presenters discuss design methods to foster public life through the built environment. Speakers will unpack processes for mapping women and girls' experiences of safety in cities, research on design and community led approaches to shaping inclusive spaces, and strategies towards future streets for people. A panel conversation will follow, discussing the role of design professionals in working with communities to create spaces that are welcoming, inclusive and resilient.
---
Image: Courtesy Australian Tapestry Workshop
Tapestry X Architecture: Responding To Place
For this panel discussion at the Australian Tapestry Workshop, join architects Peter Williams, John Wardle and collaborative artists and architects Superpleased (Eli Giannini and Sue Buchanan) as they discuss contemporary tapestry and its ongoing relationship to architecture and space. Their discussion will examine the effect of design on people and perceptions of the built environment.
This panel is presented at the Australian Tapestry Workshop in conjunction with the launch of the 2018 Tapestry Design Prize for Architects, the third iteration of this prize. An exhibition of tapestry samples will also be available to view at the gallery space.
---
Image: Courtesy NGV
Heritage, Activism, Architecture
In the aftermath of the Christchurch earthquakes of 2010–11, heritage advocates allied with artists, art organisations and emerging activists to challenge government responses and the demolition of significant city fabric. As formal reconstruction processes dragged on, these new alliances found inventive ways to reactivate the city and engaging broader communities in imaging what Christchurch might become. Join Jessica Halliday and Paul Walker in a conversation to explore the intersection of heritage, activism and architecture.
---
Image: Courtesy New Architects Melbourne
New Architects Melbourne (NAM) presents an evening of talks from Melbourne's up-and-coming designers and architects. A segment called Humble Beginnings with Nest Architects will discuss the complexities of launching a new architecture studio, including a focus on the role of the client and architect.
---
Image: Courtesy NGV
How can urban planning, architecture and public art intervention help to slow down the pace of our urban lives and in turn improve city design? How can we respectfully preserve and cultivate Melbourne's urban culture? What types of local knowledge, practice and design ideologies are valuable in creating inclusive, resilient and healthy communities? Who should be involved in shaping the slow city?
As part of Neapoli Wine Bar's Sunday Salon Sessions, Architects for Peace invites you to a panel discussion on the value of slow design by looking at "green" design, wellbeing in the city, and policy-making through indigenous and other sources of knowledge and values.
---
Image: Chicago Daily News, Corn Shaped Towers

Tall Buildings: Their Problems and Some Ideas (Invitation Only)
Tall Buildings: Their Problems and Some Ideas is a half-day symposium that investigates new and radical approaches to vertical city-building, co-curated by Stephanie Macdonald from London-based 6a architects and Sofia von Ellrichshausen from Chilean art and architecture studio Pezo von Ellrichshausen.
Thirty people from a range of ages and experiences have been invited to contribute, including architects, artists, designers, scientists, writers, curators, gardeners and more. Drawing on historical and vernacular examples of tall buildings, contributors will take part in a series of actions and conversations that rethink what a tall building could be.