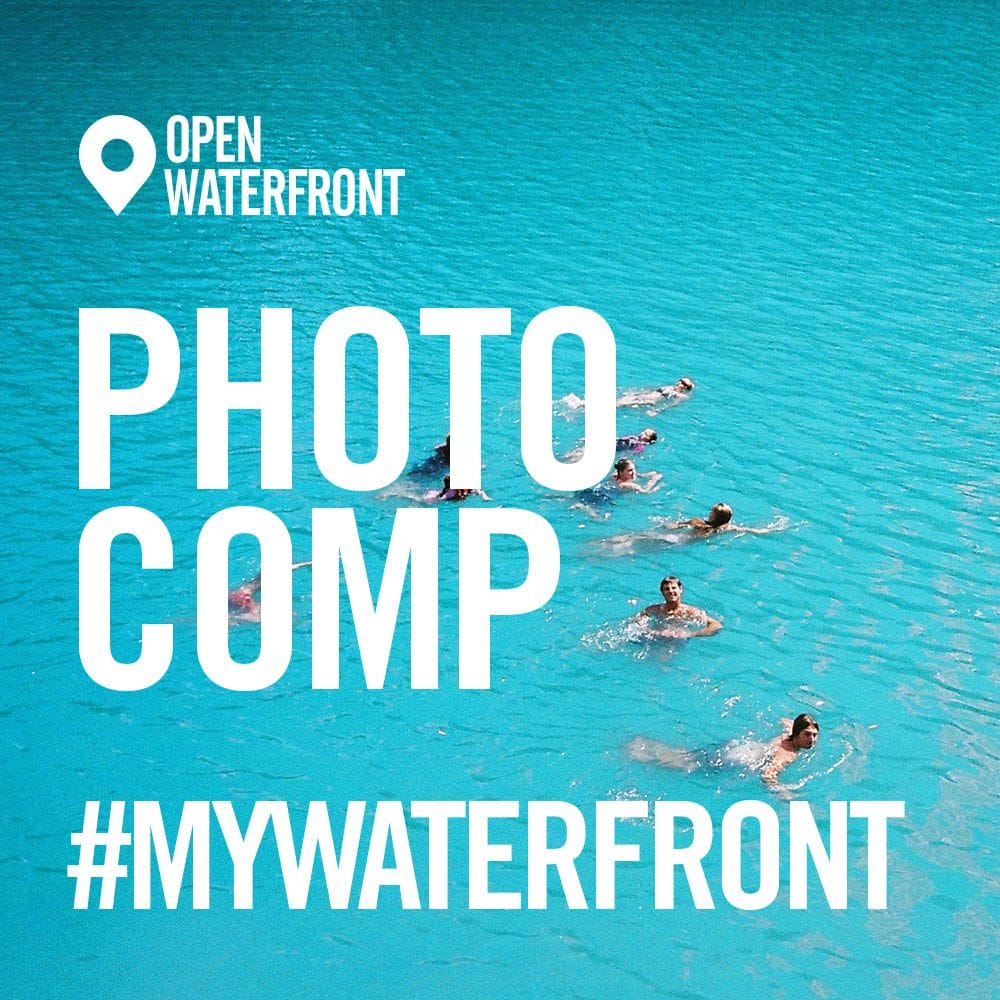 #MyWaterfront Photo Competition
Posted Fri 5th Mar 2021 | Helen Sweatman
To celebrate our upcoming Melbourne Design Week Waterfront 2021 program, we're giving you the chance to enter Open House Melbourne's #MyWaterfront photo competition. Share your favourite water-fuelled adventures with us. Have you been building sandcastles at Squeaky Beach? Casting off Flinders Pier? Kayaking on the Birrarung? Diving into Fitzroy Pool? We want to see them! 
Our waterways are integral to Australian life, and our experiences with them are so vast, varied and fascinating that we'd like to celebrate them all. Simply share your waterfront experiences across Facebook, Instagram or Twitter using the hashtag #MyWaterfront and you'll be in the running. 
The winning entry will be chosen by the Open House team based on how creatively you capture a water-based moment or an event from the Waterfront program. 
HOW TO ENTER: 
Between now and 5 April 2021, post a photo on Instagram, Facebook or Twitter of a recent experience you've had on or near the water. This can also include an image of an event you took part in during Waterfront 2021. 

Use the hashtag #MyWaterfront and tag @openhousemelb to submit your entry.

Enter as many times as you like. 

Alternatively, if you don't have a social media account, or if your account is private, you can email info@ohm.org.au to submit your entry. 

The winning entry will be chosen by our team and announced publicly on Friday 9 April 2021.  
PRIZE:
The #MyWaterfront Photo Competition winner will be awarded the Kerstin Thompson Architects: Encompassing People & Place, the first book in the 'Editions: Australian Architecture Monographs' Series presented by RMIT University and Thames & Hudson, authored by Leon van Schaik AO, edited by Fleur Watson and designed by Stuart Geddes.
It's time to get snapping and get sharing!  
Facebook: @OpenHouseMelbourne
Instagram: @OpenHouseMelb
Twitter: @OpenHouseMelb
Waterfront is proudly presented by Centre for Architecture Victoria | Open House Melbourne, in partnership with Department of Environment, Land, Water and Planning and East Gippsland Shire Council. Waterfront is part of Melbourne Design Week 2021, an initiative of the Victorian Government in collaboration with the NGV.