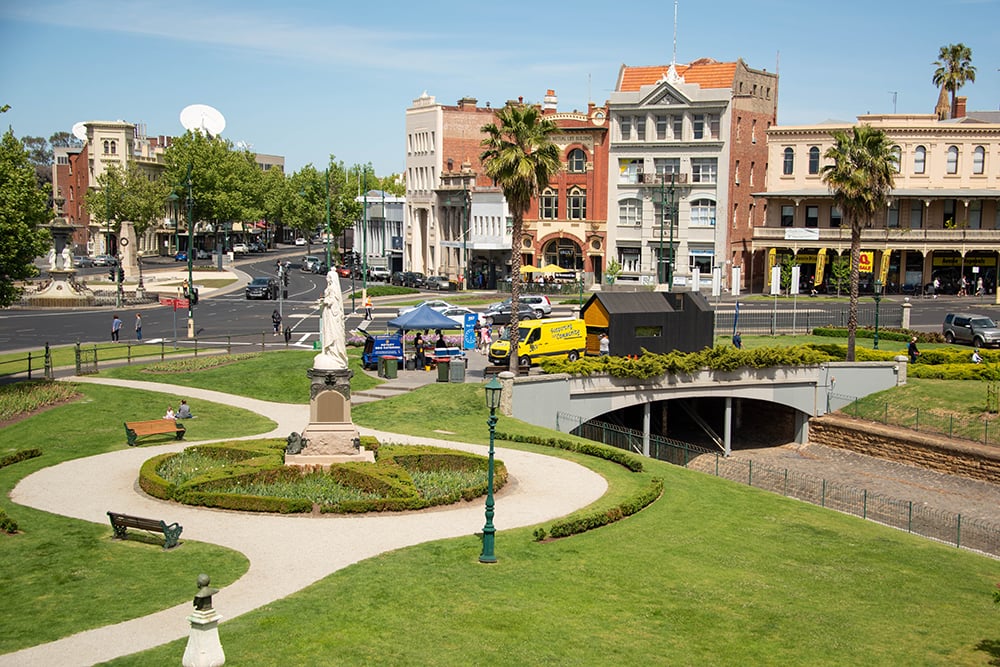 Open House returns to Bendigo in 2019 and 2020!
Posted Thu 22nd Aug 2019 | Isabella Radevski
Due to an extremely positive response to the inaugural Open House Bendigo in October 2018, Open House is excited to announce its return to Bendigo in 2019 and 2020.
"We were buoyed by how the City of Greater Bendigo embraced the event, as not only a celebration of architecture and the city, but also as a vehicle for people to think and speak about the future of their city through its built environment," says Emma Telfer, Executive Director Open House Melbourne. "We look forward to continuing a meaningful partnership with the City of Greater Bendigo that will have lasting impact on the city."
The inaugural Open House Bendigo Weekend program opened 23 buildings to 11,000 visitors, including outstanding private homes by e+ architecture, significant heritage redevelopments including architecture tours by Y2 Architects of Ulumbarra Theatre, Bates Smart-led tours of the major Bendigo Hospital development, and a special preview of the Soldiers Memorial Institute extension by Lovell Chen.
"We are delighted to support and partner with Open House Bendigo, which will take place in October this year and in 2020. It's a hugely popular event and a chance to showcase some of the region's outstanding buildings from private homes to significant heritage redevelopments," says Terry Karamaloudis, Tourism and Major Events Manager at City of Greater Bendigo.
"Open House is a great way to foster public appreciation for architecture and design. By making it an annual event, Open House Bendigo, in partnership with the City, will have the opportunity to grow and perhaps extend beyond Bendigo in the future." Mr Karamaloudis said.
An annual event cycle will allow Open House the opportunity to put down roots in Bendigo and significantly grow the size and geographical footprint of the event. Along with an increased number of buildings in Bendigo, partnerships with neighbouring areas including Heathcote and Castlemaine are being considered.
The special public talks programs will also be expanded, with discussions about possible futures for Bendigo in development, and the Good Design and Heritage conversation returning in partnership with the Heritage Council of Victoria.
Open House Bendigo 2019 will be held on 26th & 27th October. The full program will be launched early October.
Photography: 1 Richard Bell, 2 Tyr Liang