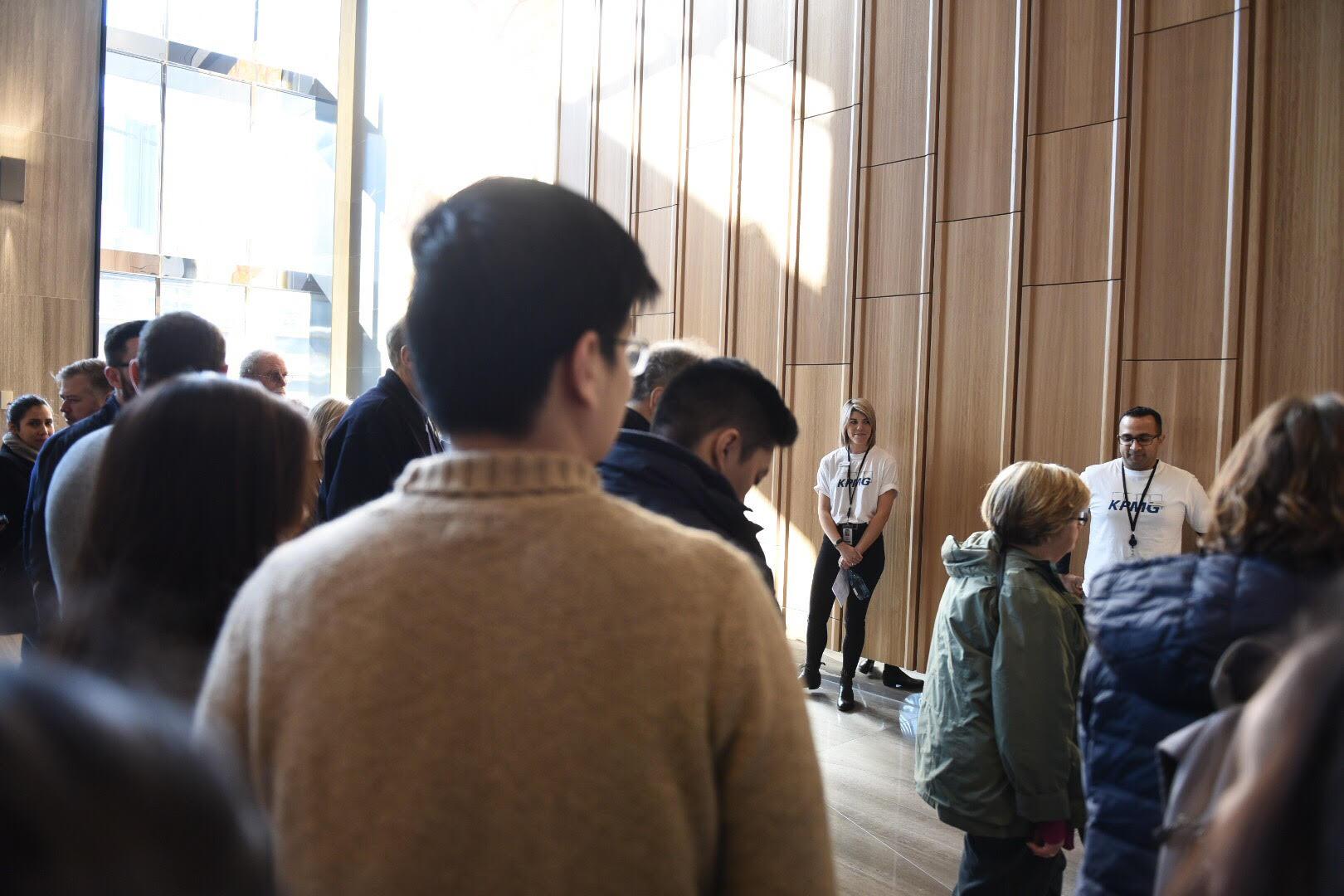 Open House Worldwide Conference | Melbourne Delegation
Posted Tue 23rd Jan 2018 | efront
Open House Melbourne will be sending a delegation to the Open House Worldwide Conference in London this month.

The three-day conference brings together architects, planners, policymakers, and others involved in shaping the built environment across the globe. The focus of the conference, titled 'Cities for All: Shaping our Cities for the Future', will be themes of active citizenship, citizen engagement, and urban development—echoing Open House Melbourne's core objectives.
The gathering will "highlight new approaches in public engagement and active citizenship, and how these can help to make more liveable, inclusive, and sustainable cities for the future", explain the event organisers.
A conference highlight will be presentations and a panel discussion between international policymakers including Elected Councillors and Mayors, City Architects from cities such as London, Bilbao, Vienna, and Brisbane, exploring how to 'make cities for all citizens'. Other speakers at the forefront of global thinking and practice will include Dr Suzanne Hall (LSE Cities), Dan Hill (Arup), David Burney, Board Chairman, Center for Active Design, New York, Mark Cridge (MySociety) and Alastair Parvin (WikiHouse Foundation).
Representing Open House Melbourne will be Executive Director Emma Telfer, President Tim Leslie, and Business and Program Manager Victoria Bennett. The team is looking forward to learning about the different approaches of Open House teams across the globe and presenting our approach to expanded public programming. "This fantastic event is an opportunity for the Open House Melbourne team to share everything we've learnt, and to learn from others," says Telfer. "As we continue our focus on a year-round program, and establish our reputation as a leading public architecture organisation, these opportunities to connect on the world stage are extremely valuable."

Tickets are still available for the three-day conference. If you plan to attend the London event, you can book your place here.
The third Open House Worldwide conference will take place 31 January – 2 February 2018 in London. The programme, booking details and updates will be posted at: openhouseworldwide.org/conference

---
About Open House Worldwide and Open-City
Open House is a unique urban concept. It was created in London in 1992 by Victoria Thornton, founder of the non-profit organisation based in London, UK, now known as Open-City. Open-City is the parent organisation of the Open House concept.

Cities: London, New York, Dublin, Lagos, Tel Aviv, Jerusalem, Helsinki, Oslo, Melbourne, Barcelona, Brisbane, Slovenia, Chicago, Rome, Lisbon, Perth, Thessaloniki, Limerick, Gdynia, Buenos Aires, Vienna, Athens, Monterrey, Cork, Vilnius, Prague, Madrid, Belfast, Porto, Milan, Zurich, Stockholm, Santiago, San Diego, Torino, Bilbao, Gdansk, (2018 – Atlanta, Mexico City, Basel, Rosario, Los Angeles)