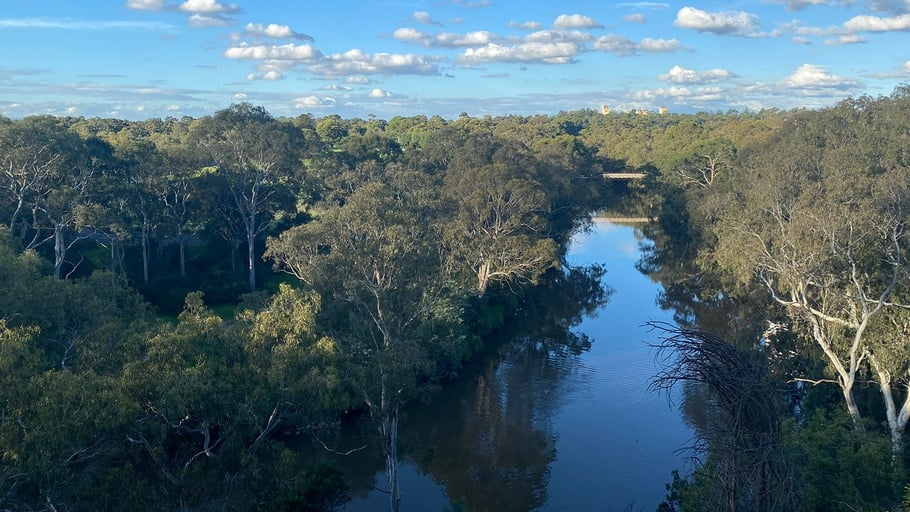 Open Nature 2022: A Curated Guide by Fleur Watson
Posted Sat 19th Mar 2022 | Isabella Radevski
Open Nature is OHM's new series for Melbourne Design Week 2022 expanding on our previous and much-loved Waterfront program.
Open Nature explores a growing movement towards ecologically responsive, 'more than human' design practice that recognises the complex interrelations between humans and non-humans.
Critical to this movement is our collective understanding that the health and sustainability of our natural ecosystems are vital to a thriving future for everyone. For this 'selected guide', we have focussed on just 10 programs choosing one event each day with a specific focus on 'citizen-led' advocacy and 'learning through doing'.
Beyond the 10 selected here, there are 20 events and programs in total – bookings are essential so please explore the full program here and register your ticket.
We look forward to kayaking, walking, making, listening and touring together for Open Nature 2022!
—Fleur Watson, Executive Director & Chief Curator, Open House Melbourne    
Friday 18 March, 12.30–2.30pm
Commence your Open Nature adventure with this extensive opening event that marks the opening event of the program. 'Shuck Structures' expands upon last year's very popular workshop 'Breaking Down the Urchin' from 2021.
This year, we take a leisurely, participatory 'river float' up the Birrarung –Yarra aboard The Yarra Countess hosted by Long Prawn in collaboration with designer Alex Goad.
A short talk by Alex Goad will introduce his studio's extraordinary work investigates how we can design recuperative structures for temperate marine ecosystems that are in decline. Combining parametric design with 3D printing and traditional manufacturing, Goad's work develops 'ecological structures' as replacements and aids for damaged maritime ecosystems.
Following on from Goad's inspirational talk, we will be guided by culinary creatives Long Prawn to discover how 'considered eating' can help support our marine ecosystems. Participants will have a hands-on experience and learn about the sustainable value of shucking and eating oysters before making their own oyster knife with a handle made from ocean waste.
---
Saturday 19 March, 10am–12pm
---
Sunday 20 March, 10am–12pm
---
Sunday 20 March, 2.30pm–5pm