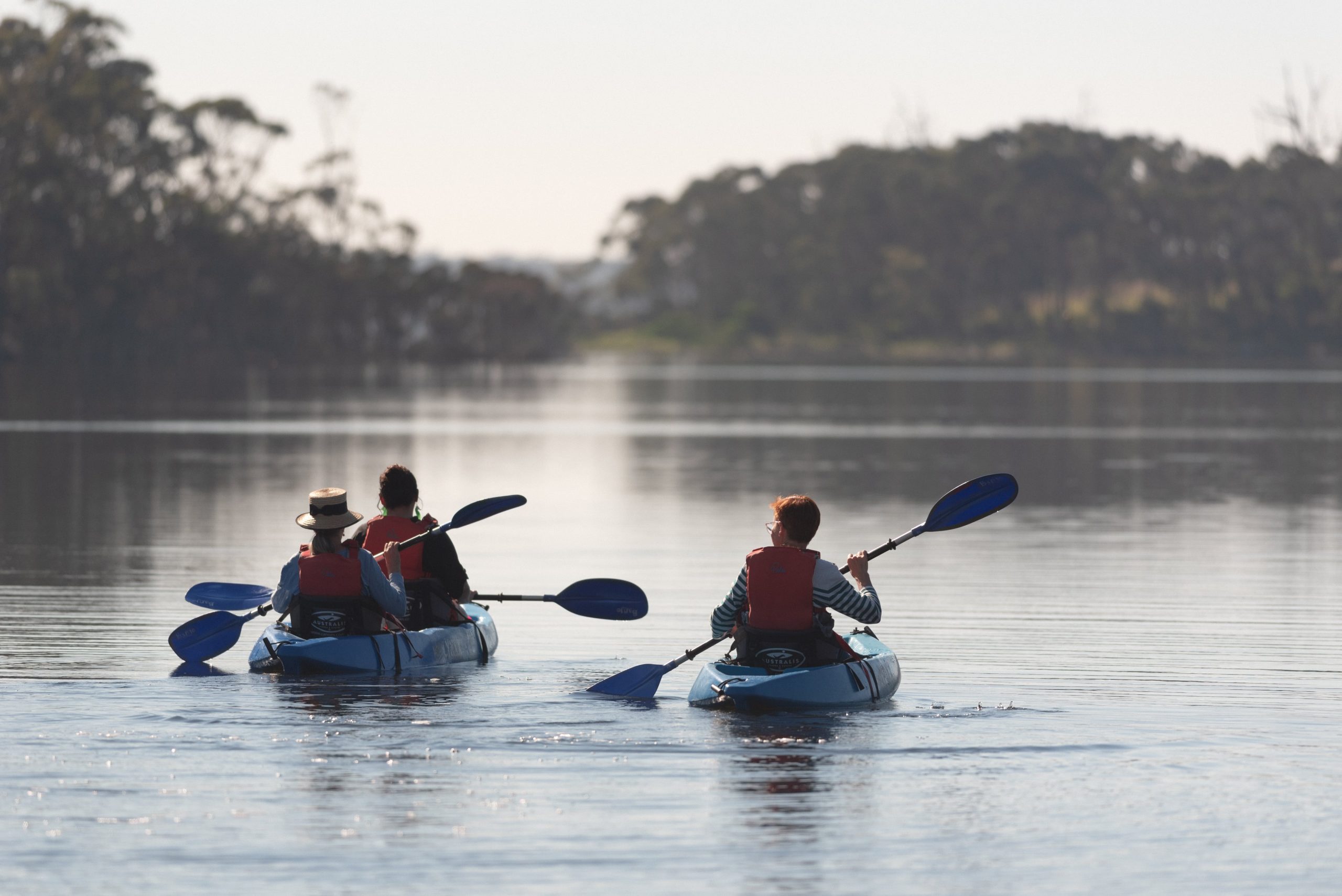 Open Nature: 17–27 March
Posted Wed 8th Dec 2021 | Isabella Radevski
Launching in February 2022
Open Nature is Open House Melbourne's newly created program of walks, talks, tours and events for Melbourne Design Week 2022. 
The program explores a growing movement towards ecologically responsive, 'more than human' design practice that recognises the complex interrelations between humans and non-humans. Critical to this movement is the understanding that the health and sustainability of our natural eco-systems are vital to a thriving future for all.  
Open Nature expands on the past three years of our much-loved Waterfront series that focussed on water-responsive design and the movement towards recognising water as a living entity to shape better outcomes for our creeks, rivers, and oceans.
---
Image above and top: Waterfront for MDW 2021 East Gippsland, photo: Keelan O'Hehir
---
Open Nature broadens Waterfront's focus by offering – through a series of experiential and activity-based programs – ways in which we can shape a more positive future for our cities, suburbs, and regions through ecologically sensitive design practices and a deeper understanding our relationship to the natural world. 
Central to the 'more than human' design movement is a responsiveness to the challenges of the climate crisis to support sustainable design practices for a carbon neutral future as well as deep listening and learning from our First Peoples' knowledges and connection to Country. 
Open Nature brings together a diverse range of program partners and contributors to produce a series of public walks, talks, tours and events in an informal and experiential exchange. The welcoming and inclusive program encourages participants to engage with and reflect on the importance of ecologically sensitive and sustainable design for a better collective future for everyone – human and non-human. 
---
This event is part of Melbourne Design Week 2022, an initiative of the Victorian Government, Creative Victoria in collaboration with the NGV.
For more information, please contact: 
Brianna Carroll
Program & Communications Manager
brianna.carroll@ohm.org.au
Helen Sweatman
Business & Operations Manager
helen.sweatman@ohm.org.au