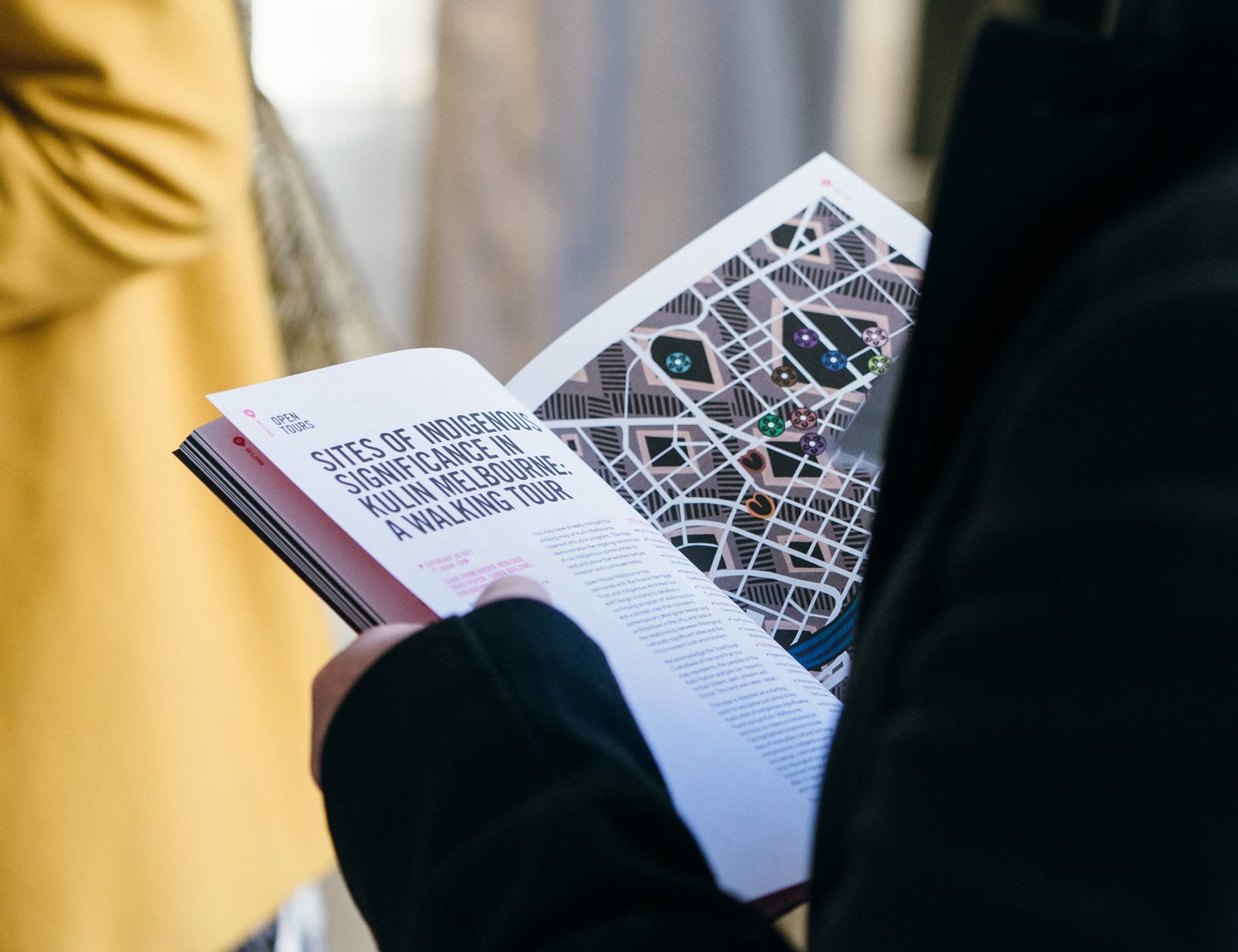 Preparing for the Weekend
Posted Thu 5th Jul 2018 | Helen Sweatman
While the vast majority of Open House Melbourne Weekend sites are open access, remember that some do require pre-booking. We've got some tips to avoid disappointment.
---
Open Access
When planning your Open House Melbourne Weekend, we encourage you to focus on 'open access' sites. These are the locations that do not require pre-booking. You should expect to see a maximum of 5 buildings each day of the weekend (slightly more if they're closer together, less if they're further apart).
---
Pre-booked Tours
153 buildings are open access and self-guided, however some buildings have pre-booked tours, due to their limited capacity, and will require a small $5 commitment fee to reserve your place.
First-release bookings open on Friday 13 July at 8.30am, and the second release will open on Friday 20 July at 8.30am
Please DO NOT come to the Open House Melbourne website, as visitor traffic is expected to be very high and you may experience long load times. Instead, head straight to our Universe page here: https://www.universe.com/openhousemelbourne
There are no other booking options available, so please be prepared. If you need assistance using online systems, please have a family member or friend there with you.
---
Don't Over-commit
Make sure you don't over-commit to pre-booked tours. You should only book those that you're completely confident you can attend. We recommend booking a maximum of two pre-booked tours.
---
Use our Add to Itinerary feature on Building pages to plan your weekend.
---
By following these simple tips, you'll ensure you have a great Weekend. We can't wait to see you out and about on 28 + 29 July.
Photo Credit: Nick Bebbington