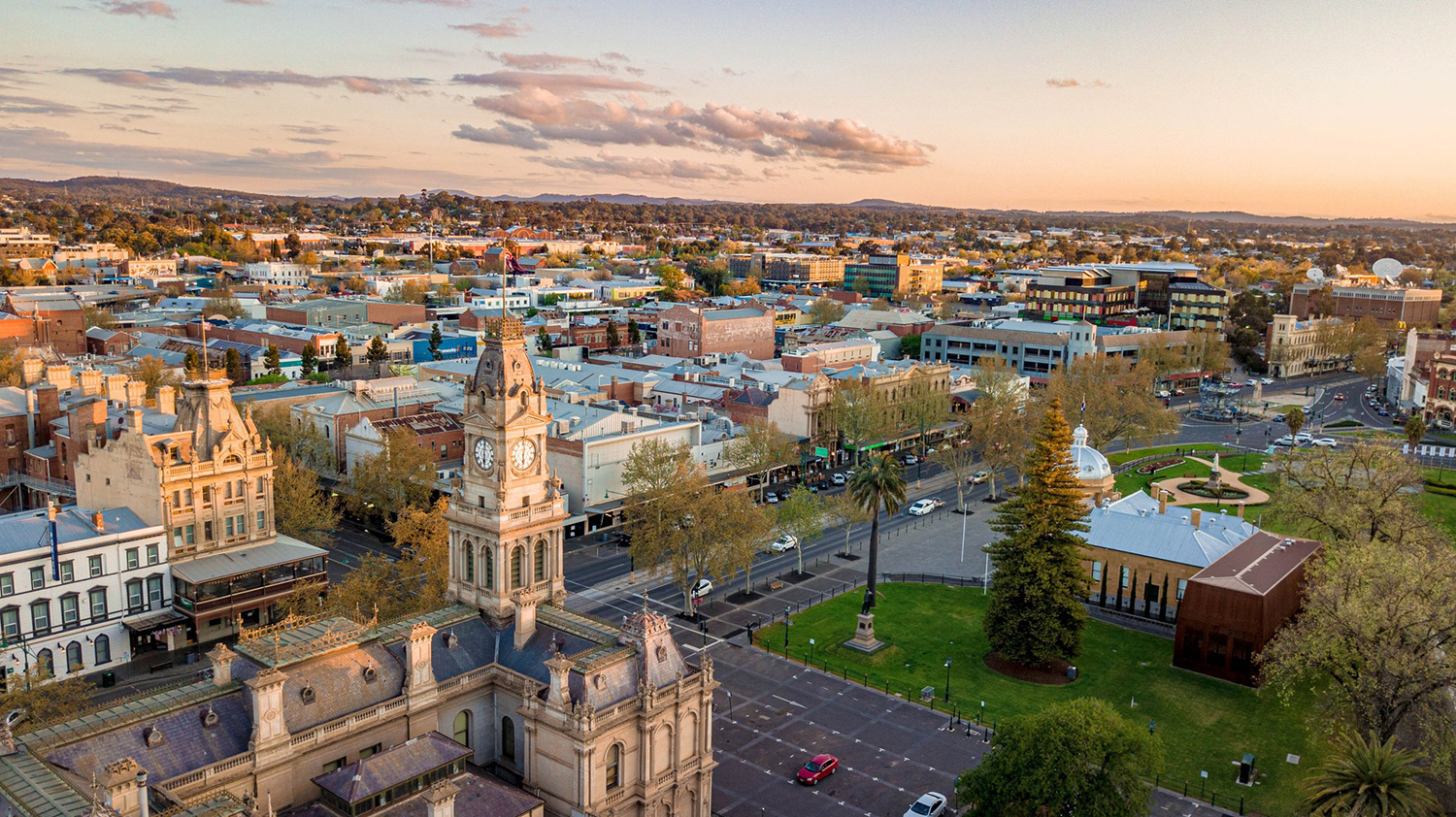 Selected Guide to Open House Bendigo
Posted Fri 14th Oct 2022 | Isabella Radevski
The 2022 Open House Bendigo Weekend shines a light on spaces of architectural excellence and 'opens up' for the public more than 20 buildings, spaces, talks and programs across the city.
The program aims to create a sense of civic pride in the changing urban environment of Greater Bendigo—with access to multiple historic sites and a diverse range of modern buildings, catering for heritage and contemporary design lovers alike.
This year, Open House is pleased to be working collaboratively with key program partners including the Dja Dja Wurrung Clans Aboriginal Corporation, the Greater City of Bendigo and the La Trobe Art Institute—the latter of which will host a 'mini-marathon' talk series titled 'Culture of Place: Bendigo and the Big Build' which explores the contribution and impact of the city's new large-scale civic buildings.
This 'selected guide' collated by the Open House team provides a potential rhythm and flow to consider for your experience of the Open House Bendigo Weekend. Yet there are many other programs and events on offer beyond those listed here so please make sure you visit the full Open House Bendigo program website to book and plan your Weekend!
—Fleur Watson, Executive Director & Chief Curator, Open House Melbourne  
---
Saturday 22 October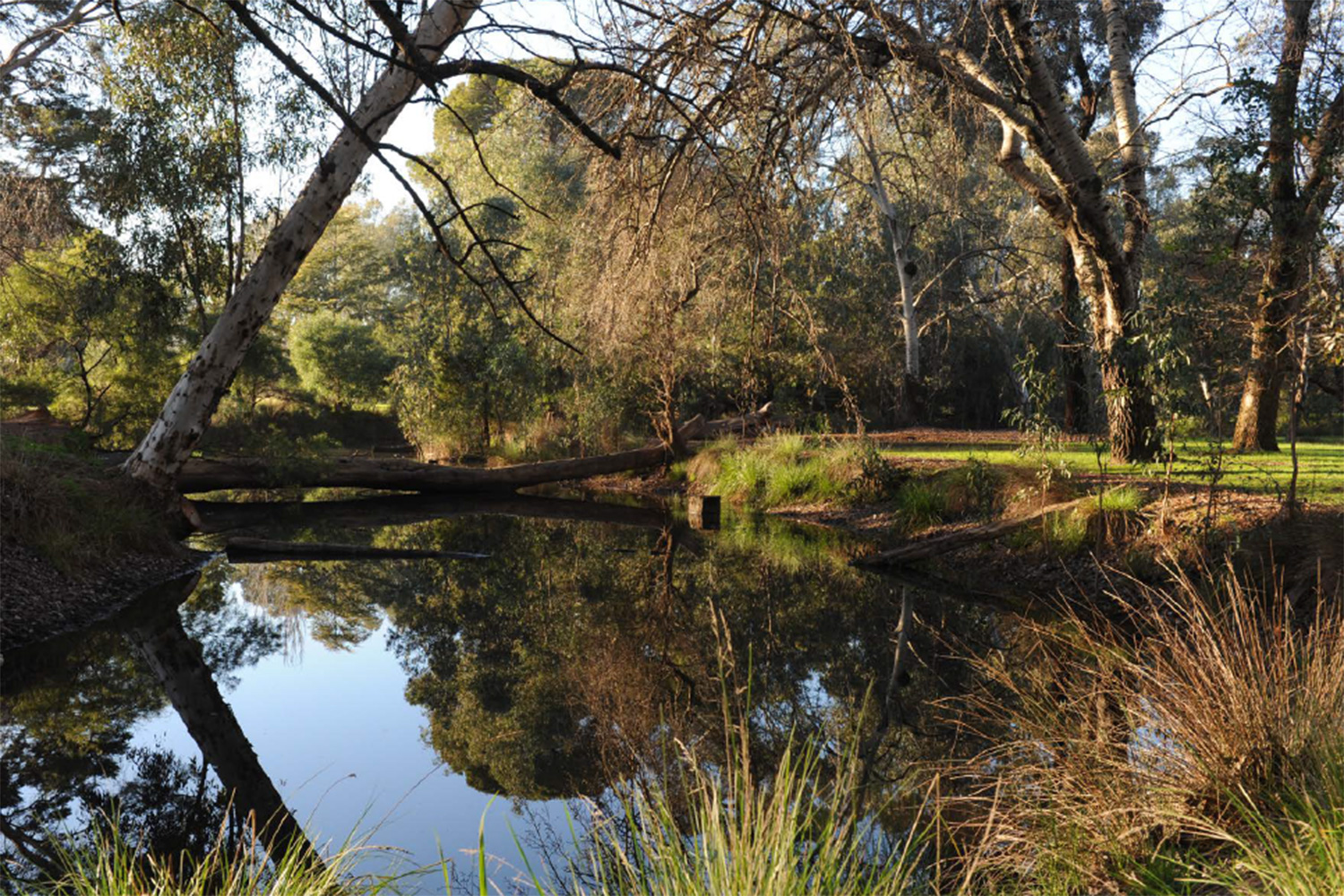 10am or 1pm
Re-imagining the Bendigo Creek
Walk on Country, Welcome to Country and Smoking Ceremony
Currently booked out
Start your Open House Bendigo Weekend with an immersive learning experience and listen deeply to Indigenous knowledges of place with a guided Walk on Country, Welcome to Country and Smoking Ceremony led by Dja Dja Wurrung Elder Aunty Marilyne Nicholls.
This walk will focus on 'Wanyarram Dhelk'—which means good waterhole in Dja Dja Wurrung language— which aims to improve the water health of Bendigo Creek and its tributaries. The Reimagining Bendigo Creek plan is a collaborative project between the Dja Dja Wurrung Clans Aboriginal Corporation and City of Greater Bendigo. It marks the beginning of a process of renewal, understanding and connection over many generations, which aims to create a healthier, more inclusive, connected and beautiful Creek that we all respect and value.
---
10am, 11.30am and 1pm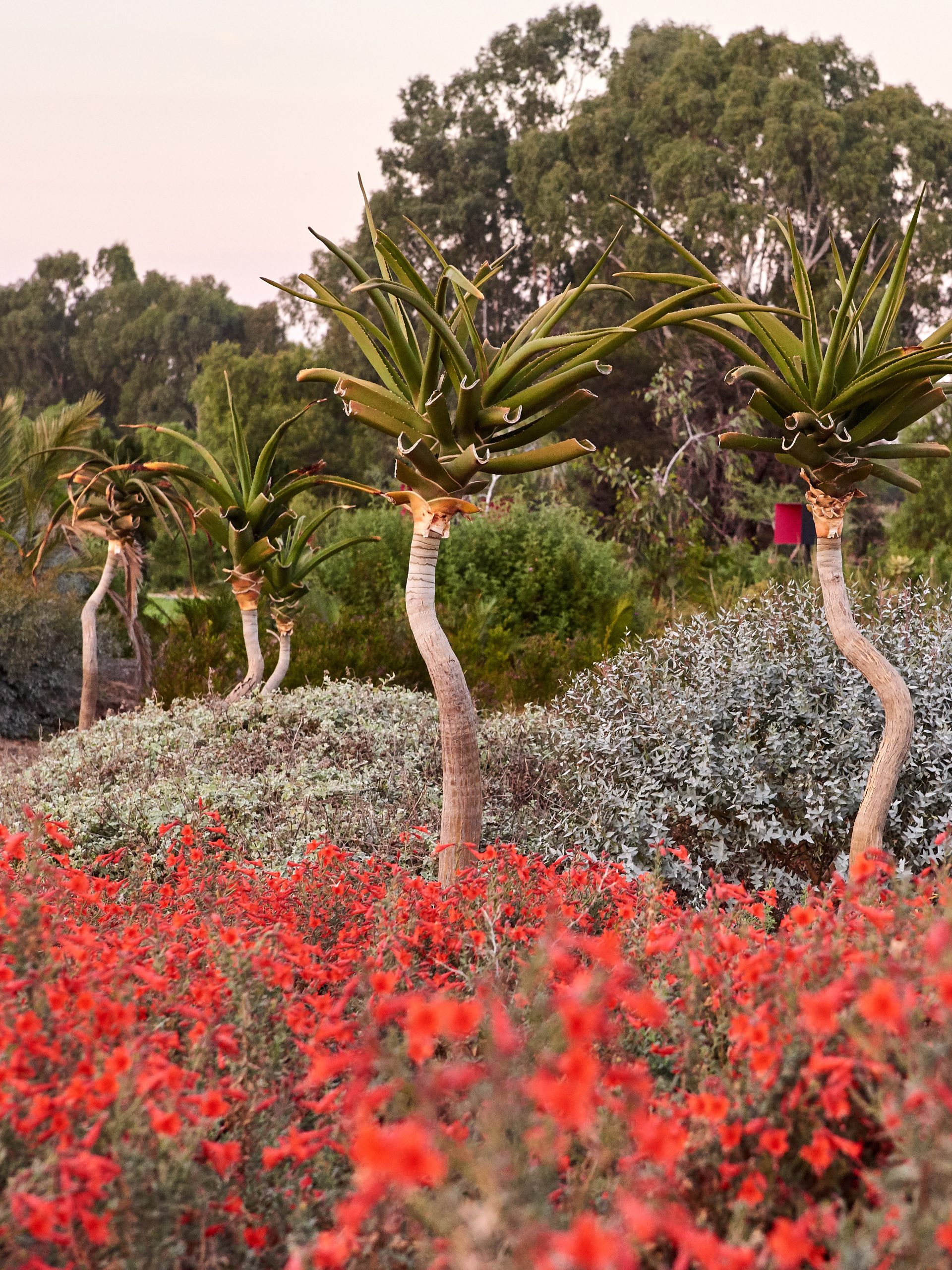 Free, bookings required
Missed out on the limited spaces available for Reimagining the Bendigo Creek Then be quick to book for one of the guided tours of the Bendigo Botanic Gardens' most recent and inspirational project – Garden for the Future.
The Garden for the Future boasts over 30,000 climate-resilient plants from more than 500 individual Australian and Exotic species. You'll hear from the designers how the changing climate informed the design response – the plants chosen need to withstand severe frost, weeks of temperatures over 40C, and extensive dry periods. The role of Garden for the Future is to test, prove and inspire a broad range of plants – both native and exotic – that will tolerate these extreme climate variables. Not to be missed!
BOOK HERE
---
10am or 12pm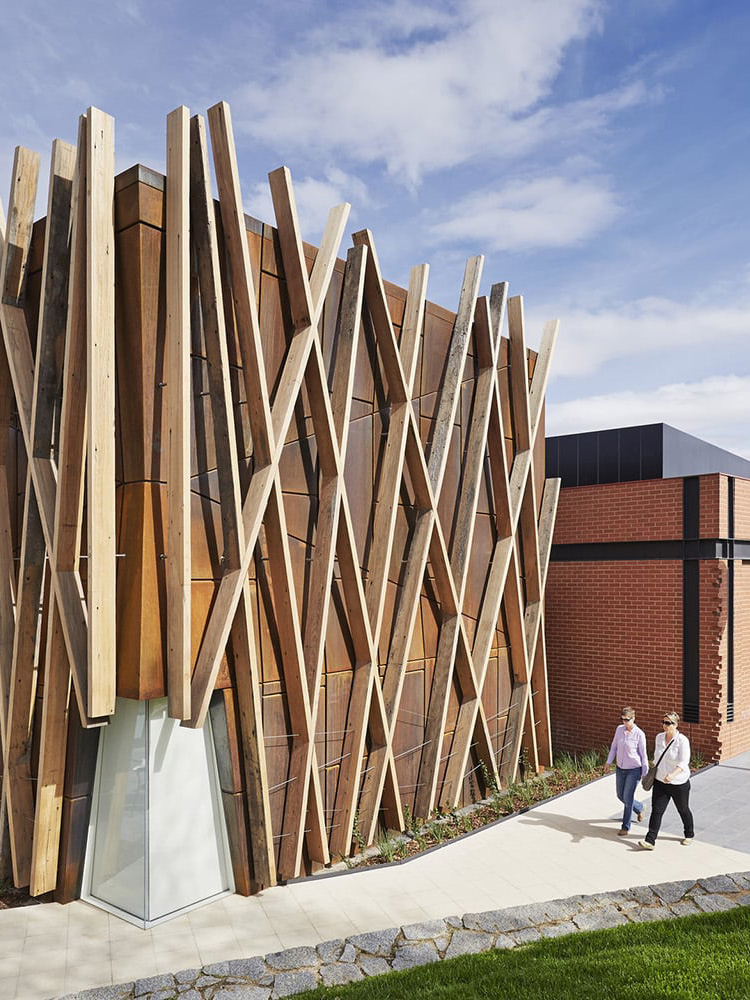 Bookings required, $5 commitment fee
Encourage tomorrow's emerging design talent by bringing the kids to this interactive drawing workshop. This interactive program focuses on 'the gallery of the future' as part of Bendigo Art Gallery's drawing festival celebrating the universal language of drawing as a tool for learning, expression, and invention.
After the kids have expressed their inner designer then parents and guardians can also take a self-guided architectural tour of the Gallery's spaces including the contemporary extension to the heritage building designed by architects Fender Katsalidis in 2014.
BOOK HERE
---
1.30pm – 3.30pm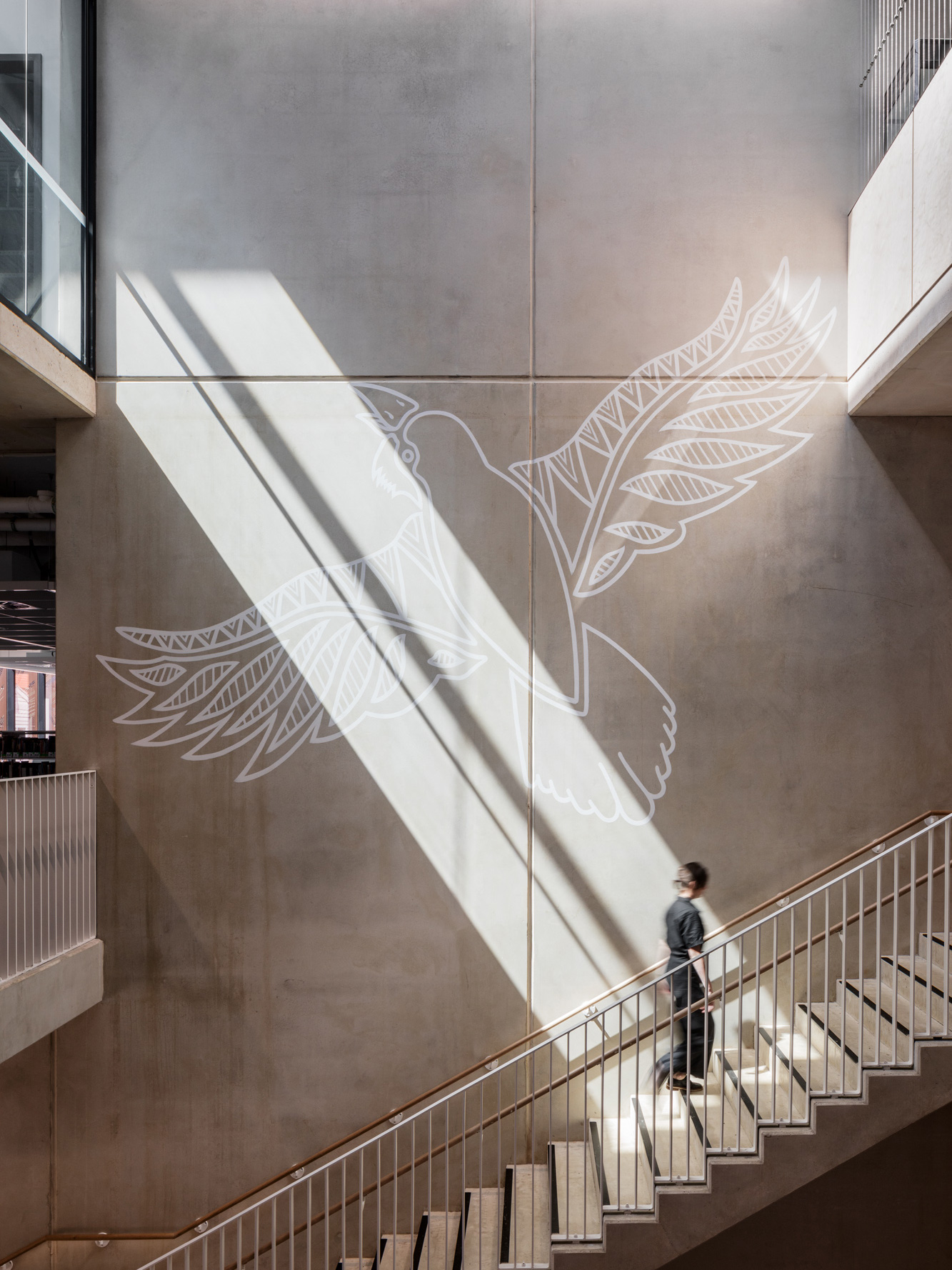 Bookings required, $5 commitment fee or free for students + concession
After a quick bite of lunch and a coffee, make your way to the La Trobe Art Institute for an immersive 'mini-marathon' of presentations and conversation. You will learn from Indigenous artists and designers about the collaborative process of working with non-Indigenous architects to co-design the 'Big Build' projects that are shaping the future of central Bendigo.
The session titled 'Designing with Culture & Country' explores the contribution and impact of these new large-scale civic buildings – Bendigo Tafe, Law Courts and Galkangu Gov Hub. Following the 'mini-marathon' talks you can also do a self-guided tour of the projects – all within an easy stroll. While most of the buildings are not open for visitors just yet, they are all easily viewable from the street and we encourage you to walk the circuit and see how they are already shaping the city.
BOOK HERE
---
4.00pm – 5.00pm
---
Sunday 23 October
11am – 12.15pm
---
1.00pm – 2.00pm
---
1.30pm–2.30pm
Read on for some handy travel advice for your trip to Bendigo. We've also included a succinct collection of reading and listening material for your trip!
In the true spirit of all things 'Open House', we recommend minimising your carbon footprint by leaving the car behind and taking the train or ridesharing to Bendigo.
Most of the events are located conveniently within walking distance. For those slightly further afield such as Star Cinema in Eaglehawk, transport options include taxi, Uber and public transport. 
Visit the V/Line website to plan your trip.
From the centrally located Bendigo train station, it's an easy 15-minute walk to the Bendigo Visitors Centre or just under a 20-minute walk to the Latrobe Art Institute – both sites are visitor 'hubs' for the OHB Weekend.
If you're a visitor to Bendigo you'll find the Visitor Information Centre conveniently located right in the centre of town.
For information about car rental, ride share and public transport visit here.  For more information about parking in Bendigo visit here.
---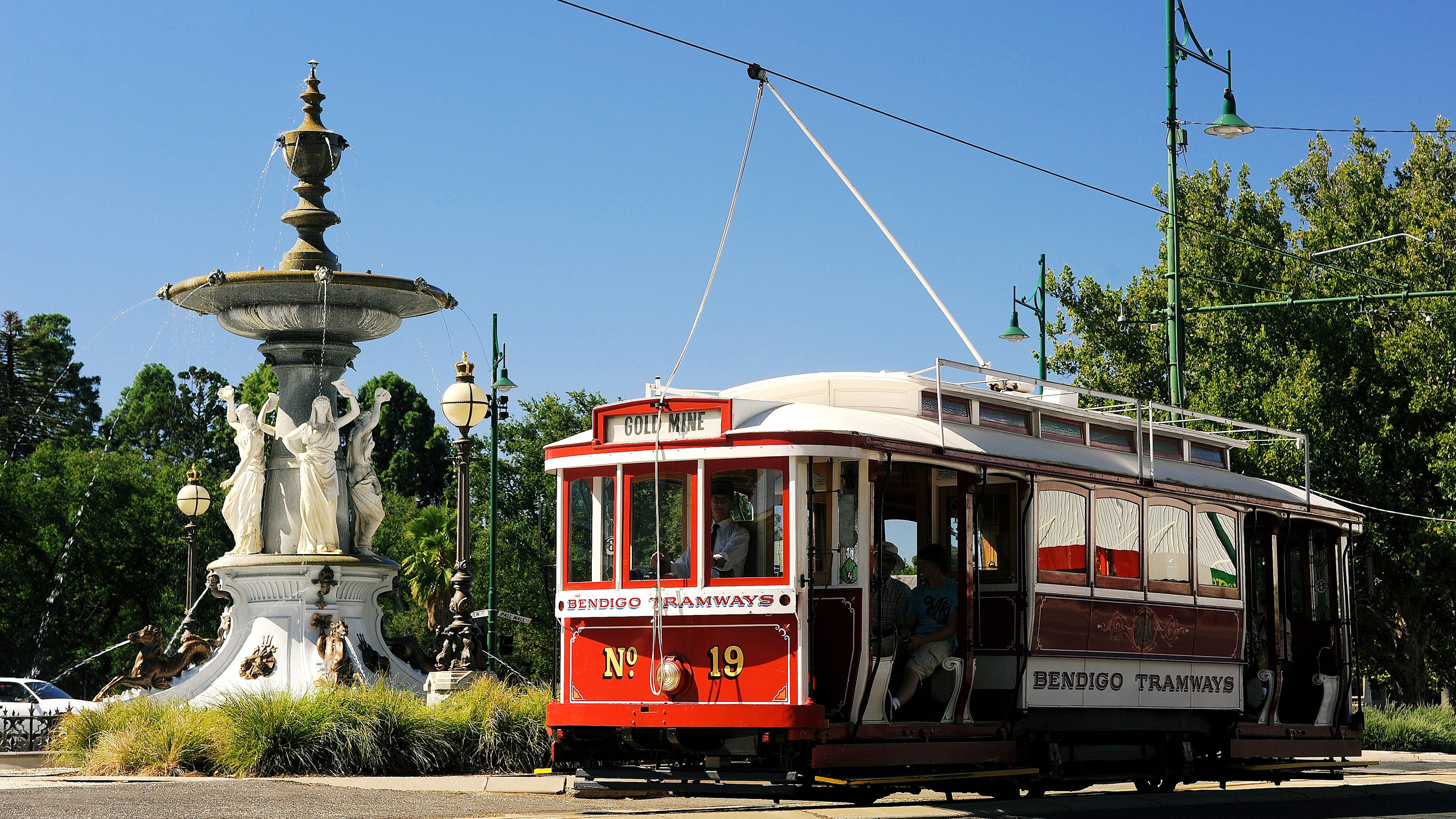 ---
Getting to Bendigo – A Reading and Listening Guide
A selection of Bendigo-centric content to accompany your travels to and from the region:
Read
The Dja Dja Wurrung Aboriginal Clans Corporation website (Djaara) is a rich resource for learning about Indigenous knowledges of place and connection to Country (text, video and audio): Dja Dja Wurrung website
2. Road trip guide to the region
3. For the kids: Fiction by Bendigo-based author Lorraine Marwood
4. Keep an eye out for literary events as part of the upcoming Bendigo Writer's Festival in 2023
Listen
5. Episode 13 of this podcast brings you highlights from the Conflux Festival in Bendigo
6. This episode of Architecture Series features John Wardle, Meaghan Dwyer and James Loder of John Wardle Architects – architects of the Bendigo Law Courts
Look
7.  Visit Bendigo Region's website for an Art Enthusiast's Guide to Bendigo
---
Open House Bendigo is proudly presented in partnership with the City of Greater Bendigo.