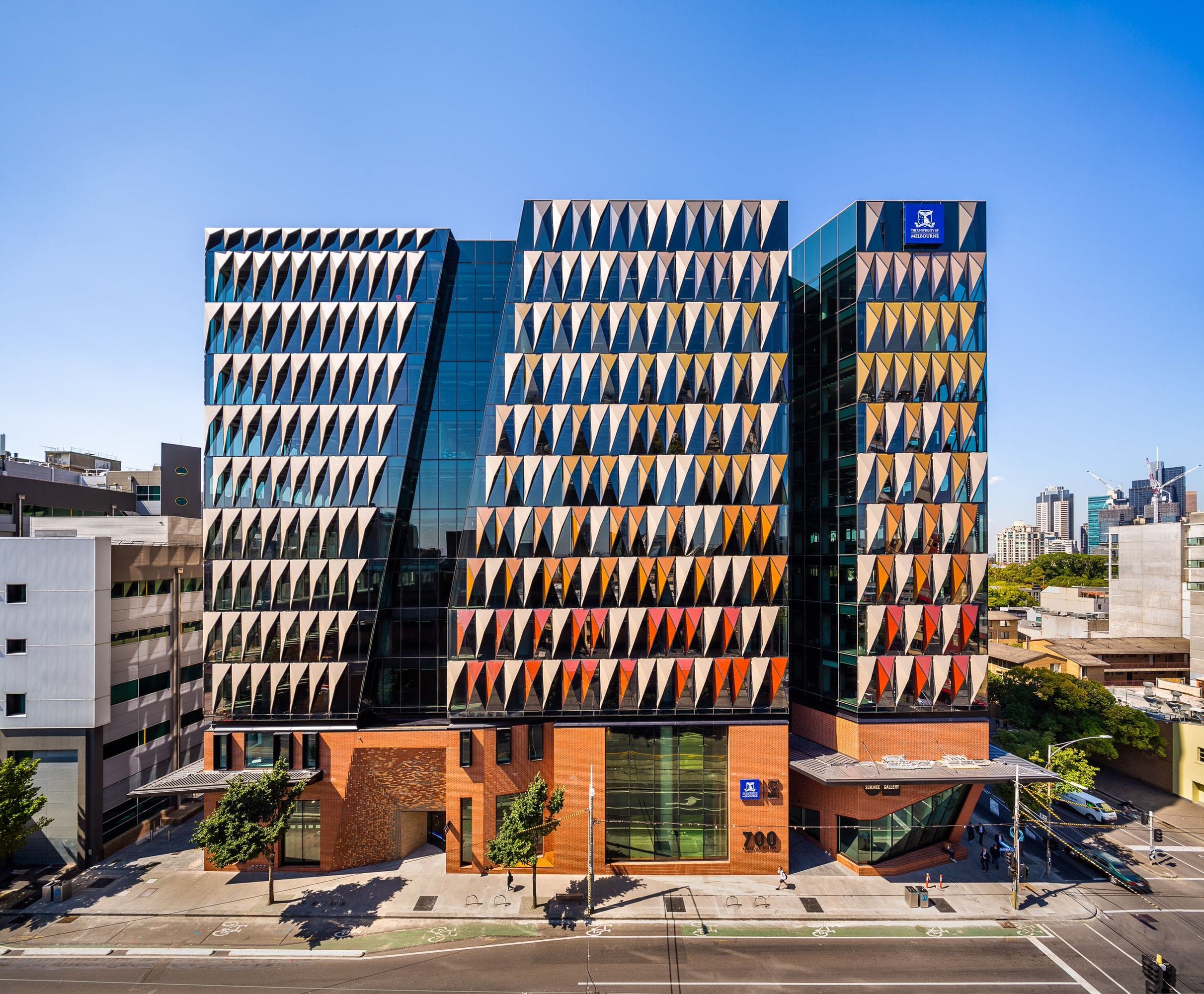 Reconnect: OHM July 2021 – Sneak Peak!
Posted Fri 4th Jun 2021 | Helen Sweatman
This July, Open House Melbourne is set to stage a hybrid program of digital and in-person events, culminating in the much-loved Open House Weekend on 24 + 25 July, reconnecting Melburnians with our adaptive city.
Open House Weekend, which is in its 14th year, is a collaboration with a wide range of architects, designers, buildings and community groups. Reconnect: OHM July 2021 will see new highlights and old favourites open their doors to the public for carefully-managed visits and tours, alongside a city-wide program of events for all ages and abilities including online and in-person events.
Reconnecting to the buildings and spaces we've all been missing.
The full program and tickets will be released early July (be sure to sign up to our newsletter to be notified). In the meantime, we're sharing some sneak peeks of what to expect this July:
BUILDINGS TO VISIT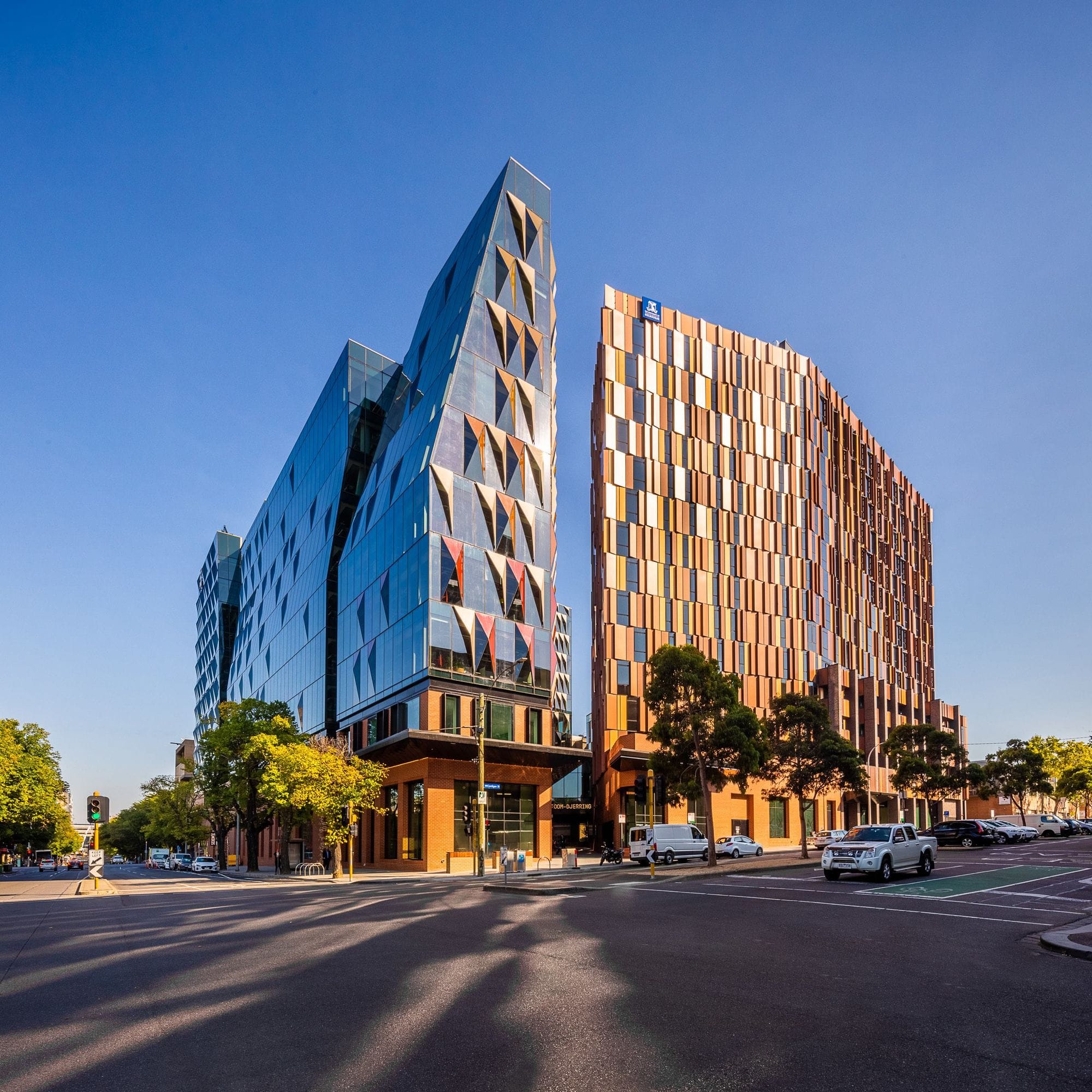 Melbourne Connect Precinct, University of Melbourne 
Experience Melbourne Connect – a purpose-built innovation precinct powered by the University of Melbourne in partnership with a consortium led by Lendlease. A digital and data powerhouse built on the former site of the Royal Women's Hospital, it brings together world-class researchers, industry, startups, higher-degree students, artists and Science Gallery Melbourne, connecting brilliant minds to tackle the most pressing problems facing our society. Designed by internationally acclaimed architectural firms Woods Bagot and Hayball, the 75,800sqm precinct boasts smart and sustainable design with a 6-star green star rating, a 4.5-star NABRS water rating, a 5 star NABRS energy rating and employs on-site rainwater harvesting as well as solar and geothermal energy. 
Science Gallery Melbourne  
The Science Gallery Melbourne occupies 3800 sqm within Melbourne Connect, on the corner of Grattan and Swanston Streets. Science Gallery explores the collision of art and science through bold exhibitions for 15–25 year olds and is part of the acclaimed Global Science Gallery Network pioneered by Trinity College Dublin. The internal galleries were designed by Smart Design Studio. They include large-scale, flexible exhibition, event, education, laboratory, retail and theatre spaces as well as social areas. A special Open House tour will speak to the site's First Nations history, its innovative design, and its unique intersection between arts and science.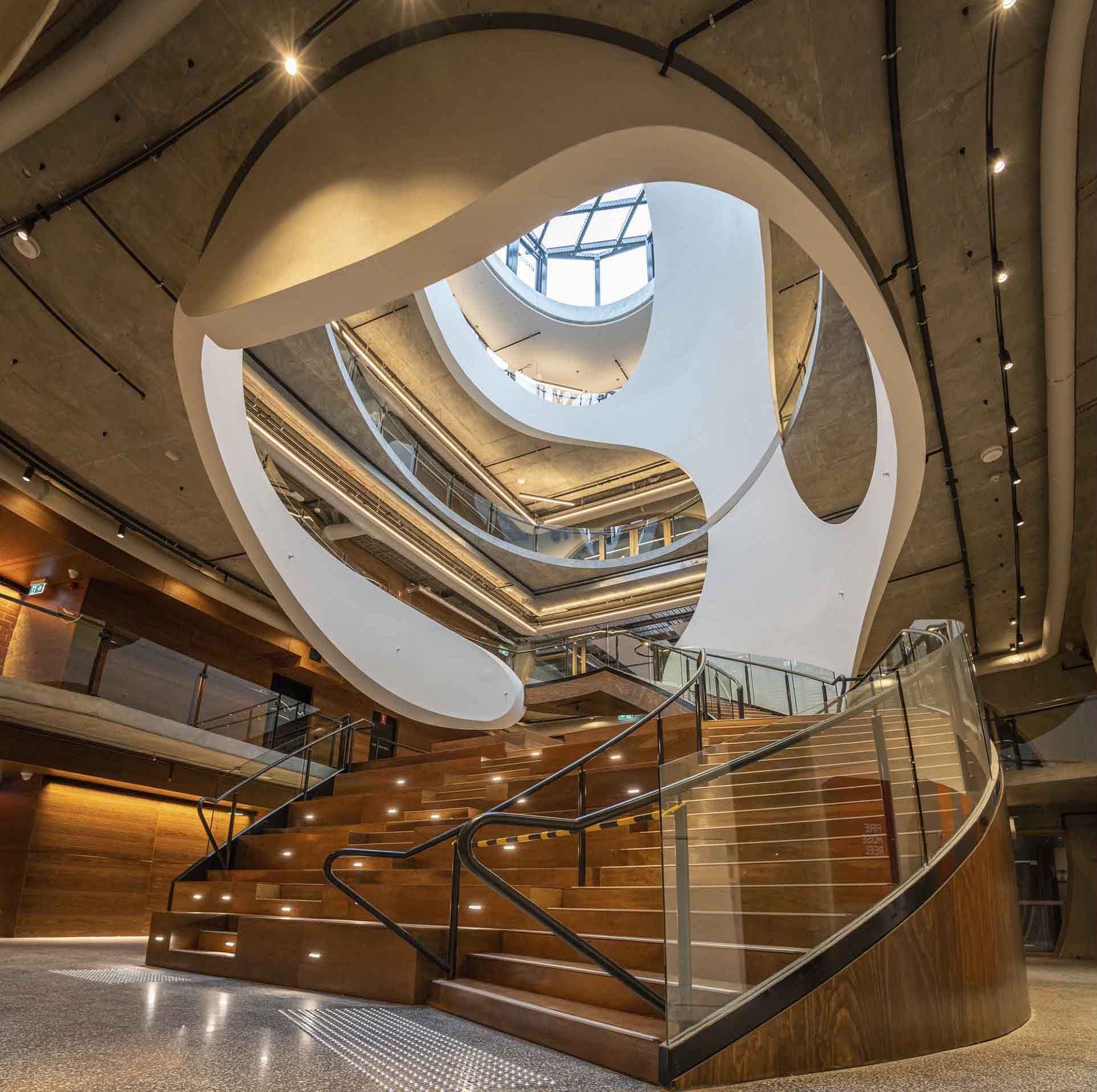 The Victorian Pride Centre 
Take a tour of the new Pride Centre – Australia's first LGBTIQ+ purpose-built centre designed to bring the LGBTIQ+ community together as a cultural, social and services hub. Designed by Brearley Architects & Urbanists (BAU) and Grant Amon Architects, the Pride Centre offers an open door to the whole of community who share their values of equality, diversity and inclusivity. These tours will be the first look into the new Pride Centre, connecting the diverse parts of the LGBTIQ+ community and providing a vital link with the general community.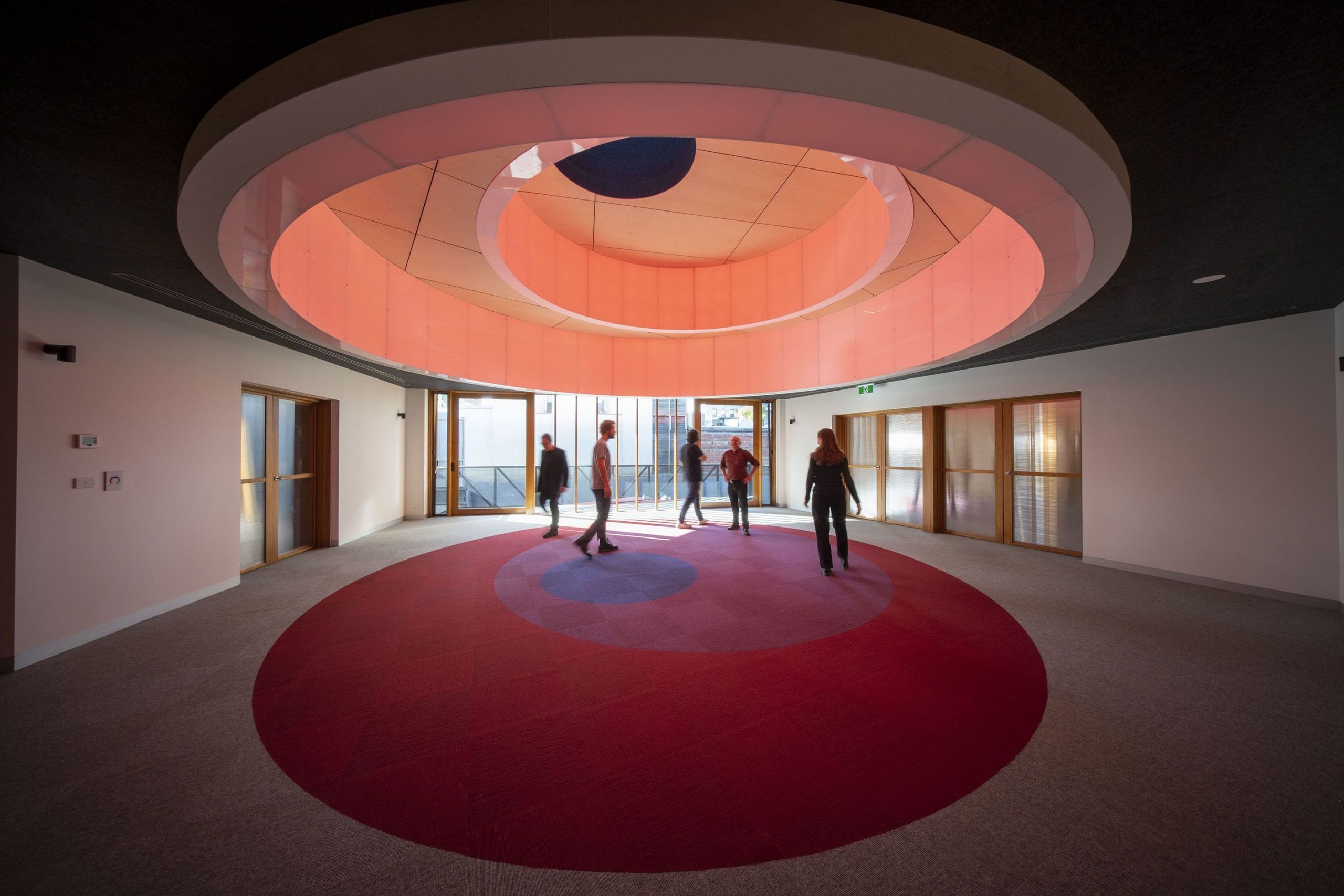 Melbourne Quakers Centre 
The Quakers Centre in Melbourne sits on a triangular site on the edge of the CBD. As the main centre for Quakers across Victoria, it is a destination and symbol for the pursuit of world peace, a core belief and pursuit of the Quakers. Designed by Nervegna Reed Architecture and pH architects, OHM tours will offer a first look into the centre since construction was undertaken during the 2020 lockdowns.  
Brunswick Design District (BDD) 
Encompassing locations including Brunswick Town Hall, Mechanics Institute, Site Works and more, the BDD connects people, places and partnerships to support and strengthen Melbourne's creative community. The OHM tours invite the wider community into spaces not normally open to the public, as well as the opportunity to meet the individual creators, designers and practitioners within their working spaces. 
EVENTS TO ATTEND
Living Cities Forum
Thursday 22 July, The Edge, Federation Square
Presented by the Naomi Milgrom Foundation (NMF) the Living Cities Forum will deliver its fourth program of keynote lectures and cross-disciplinary talks over the course of the day. The event will feature keynote addresses from globally renowned thinkers including author Bruce Pascoe, British philosopher Timothy Morton, Indian architect Anupama Kundoo, and Belgian designer Maarten Gielen. Celebrated Torres Strait chef, Nornie Bero, and her team at Mabu Mabu will provide fresh, seasonal, native food for morning tea and lunch. OHM is excited to be partnering with the Living Cities Forum with a satellite public program that will be announced in the coming weeks.
To book tickets for the Living Cities Forum please visit livingcitiesforum.org
This is Public
Friday 23 July, The Capitol, Melbourne CBD
This is Public is an opening celebration, public conversation and podcast series that will launch the OHM Weekend and is co-presented with The Capitol RMIT on Swanston Street. Featuring six short presentations by leading architects, designers and creative practitioners on the theme of 'Reconnect', This is Public asks us to reconsider the way we occupy our city and to consider new ways of designing and adapting our buildings, infrastructure and systems towards a better future for our city and our communities. The July edition of  This is Public is supported by The Capitol, RMIT School of Architecture & Urban Design, Naomi Milgrom Foundation / Living Cities Forum, Assemble Papers. 
Your Ground, walking tours for more equitable communities 
24 + 25 July, Roving locations over the OHM Weekend
For many women and gender diverse people, moving around their local community is complex and requires the avoidance of certain places, restricting movement and changing preferred patterns. Monash University's gender, design and space specialists, XYX Lab, and award-winning digital consultancy, CrowdSpot, has teamed up with government partners to crowdsource perceptions of safety in public space. In this walking tour, all members of the community are invited to join in a discussion about the spatial typologies where movement and access are restricted for women and gender-diverse people and to consider how we can design more equitable communities.
Reading Aloud with OFFICE x Melbourne Art Library
24 + 25 July, Roving locations over the OHM Weekend
What histories can we read in the urban landscape? What is written for the future? How can the reading and sharing of information challenge hierarchies of collective memory, and of power? Melbourne Art Library and OFFICE co-present a series of discussions on the past and future of Naarm/Melbourne, staged within historic and typically inaccessible sites. Melbourne-based academics, activists, and artists will lead conversations about the events that have taken place within these particular buildings, and will speculate on events to come. Each space will host a library of curated texts from the Melbourne Art Library collection – to be browsed and read before and after each talk. Opening these spaces for reading, gathering, and discussion gives Melbourne's citizens greater agency to intervene in our city's future. 
This is just a taste of what's to come. The complete July program will include online and offline events, walks and tours across the city, kids activities and much more — all carefully managed to ensure they are safe ways to reconnect Melburnians with Melbourne.
---
For media inquiries please contact:
Leigh-Anne Ramirez
Zilla & Brook Publicity
leigh-anne@zillaandbrook.com.au
0439 353 407
For program inquiries please contact:
Brianna Carroll 
Program and Communications Manager
brianna.carroll@ohm.org.au
For partner inquiries please contact:
Helen Sweatman
Business and Operations Manager
helen.sweatman@ohm.org.au