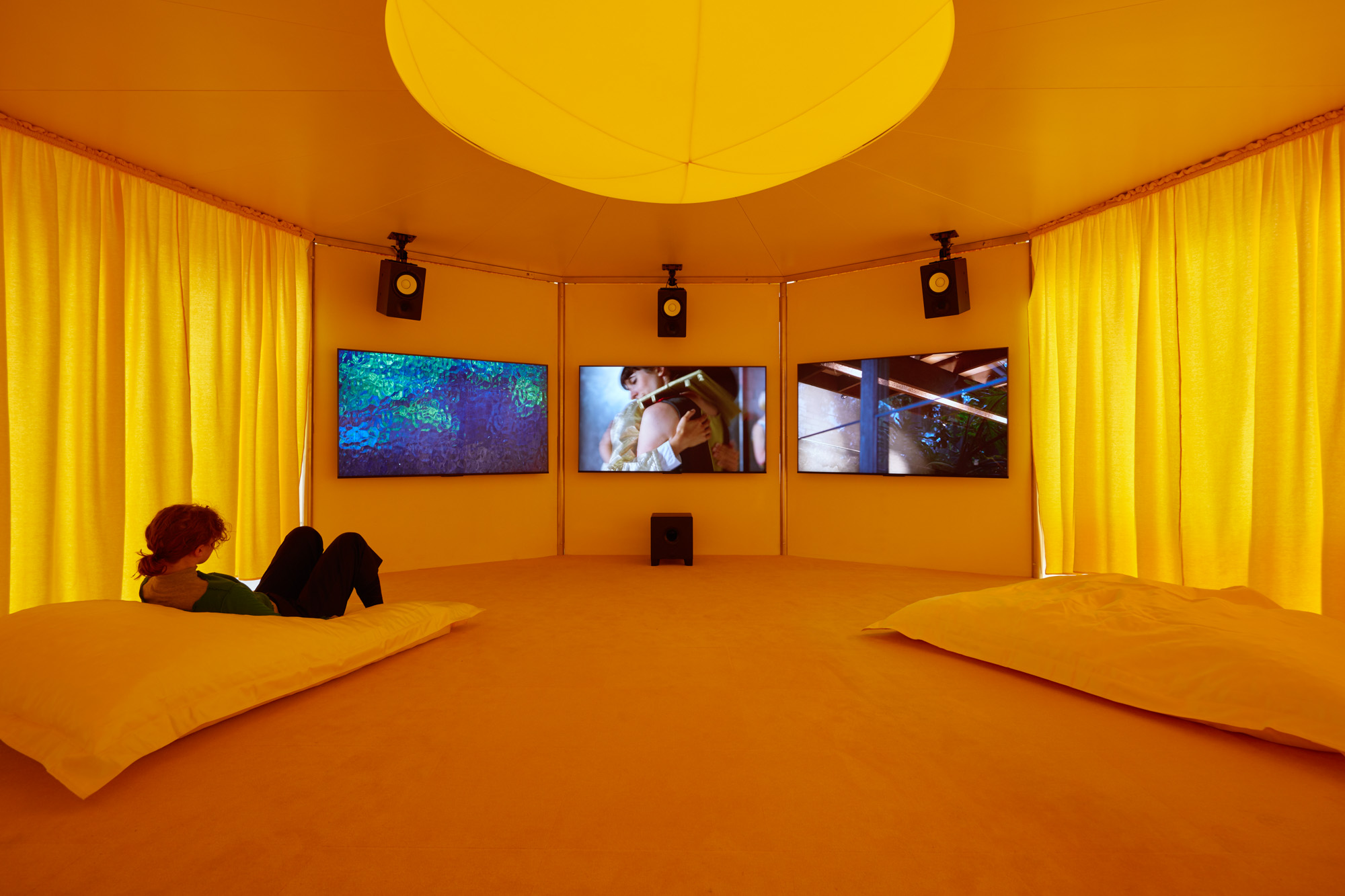 The Weekend: That's a Wrap
Posted Fri 3rd Aug 2018 | Helen Sweatman
Thank you to everyone who came out for the Open House Melbourne 2018 Weekend.
The 2018 Open House Melbourne Weekend was once again a huge success. We were lucky enough to have some of Melbourne's finest winter weather on show, making it much easier for our visitors to wander from building to building. With over 800 volunteers guiding visitors, the event ran smoothly, and saw over 220 buildings and sites opened to the public.
Photo: Nick Bebbington
Highlights of this year's Weekend Program included The Australian Ugliness at Melbourne School of Design, which featured 'The Fishbowl' designed by WOWOWA Architects for artist Eugenia Lim's three-channel video work; the Cairo Flats featuring two micro-apartments this year, one by Michael Roper of Architecture Architecture and Nic Agius of Nicholas Agius Architects; Bunjil Place took many visitors out to Narre Warren; and Monash University, with over 38 buildings and sites, was a real drawcard.
Photo: Nick Bebbington
As always, the City of Melbourne represented the largest precinct in the program, with over 80 locations. The Metro Tunnel Walking Tours again drew unprecedented interest from visitors, while Substation J and Australia 108 also wowed lucky visitors. Also in the City, the RACV Tiny House, designed by Open House Melbourne Ambassador, Peter Maddison, started a conversation around small-and-smart living – one which will undoubtedly take on a life of its own.
Photo: RACV Tiny House, Nick Bebbington
With over 150 Open Access buildings in the program, as well as many pre-booked tours, countless members of the public were able to engage with their city and the built environment – from this comes a better understand of the importance of good design and its impact upon our lives. This is our mission.
Photo: Nick Bebbington
The Weekend just wouldn't have been possible without the army of volunteers, building custodians, and many others who gave up their weekend to take part. The whole Open House Melbourne team thanks you, and so does the city, and all the visitors. You're a special bunch of people and we can't thank you enough.
We're really looking forward to seeing you all again in October for the inaugural Open House Bendigo! And remember, there are still events and exhibitions running in August, and you can watch the full Modern Melbourne interviews online here. Stay tuned for more images from the Weekend!
Thank you!!