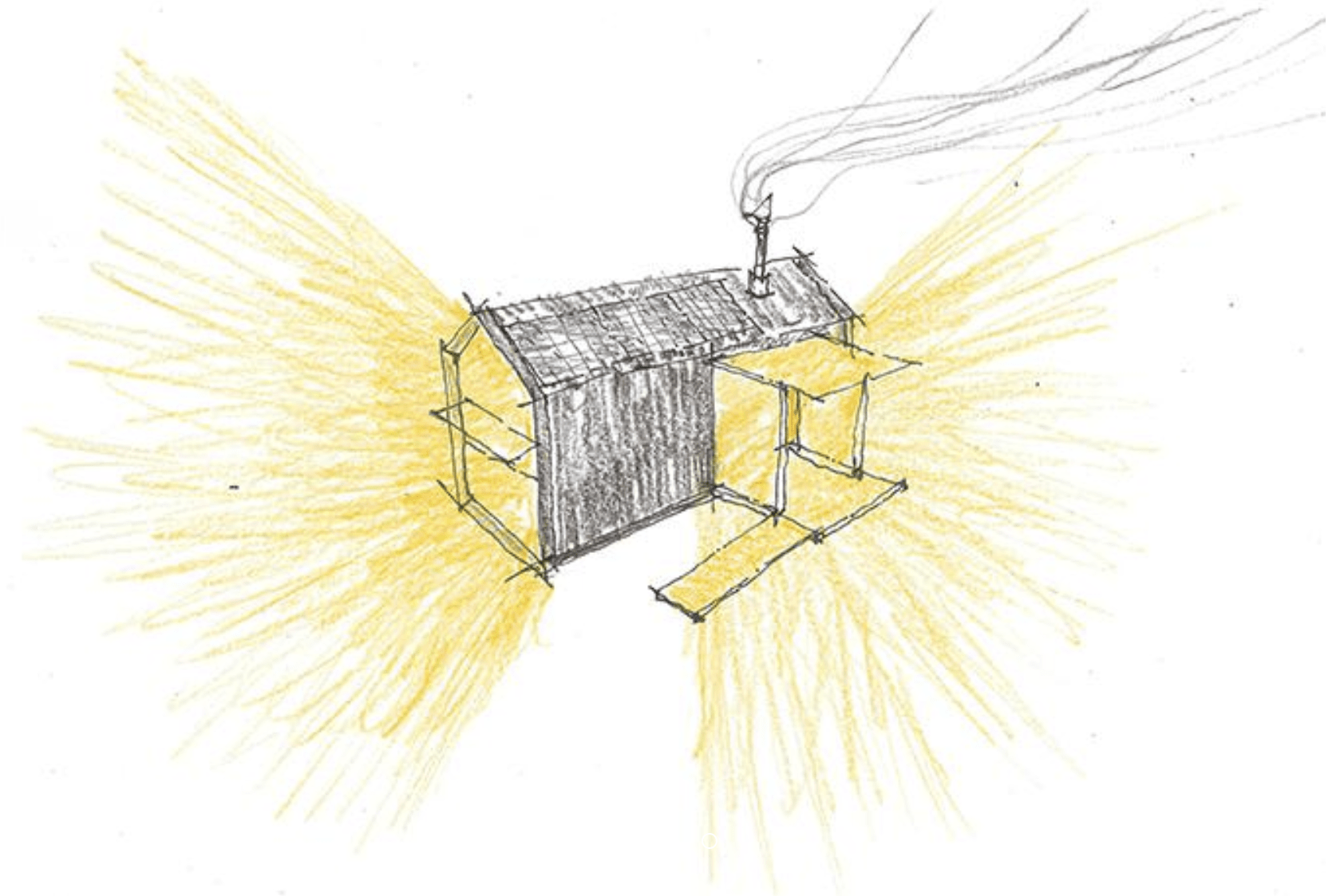 TINY HOME, BIG IDEAS
Posted Wed 4th Jul 2018 | Helen Sweatman
RACV to launch Tiny Home at Open House Melbourne. Tiny Home is a design collaboration with Peter Maddison to challenge the way we design and live in our homes.
RACV has partnered with award-winning Australian architect, and Open House Melbourne ambassador, Peter Maddison to design a Tiny Home that hopes to enable Australians to better understand their own homes and the way they live. Launching at the Open House Melbourne Weekend , the concept home is fitted with some of the most advanced technology options on the market.
RACV Home Program Manager, Bess Nolan-Cook, said developing the Tiny Home was about sharing ideas on how Victorians can create a comfortable home that's more affordable to run. "We invest a lot of time into creating the perfect space at home, yet household running costs and rises in utility prices are an ongoing concern for most of us. Our Tiny Home demonstrates why it is so important to understand what makes your home tick and provides practical examples of what people can do in their own home," Bess says.
Australian architect and Open House ambassador, Peter Maddison said designing RACV's Tiny Home was challenging but highlighted the importance of great design inside and out. "Our mission in designing the RACV Tiny Home was balancing the requirements and energy demands of modern living with reduced running costs and improved materials. Together, we've created a home that reflects forward-thinking design ideas that people can apply in their own homes to be economical and sustainable for the future," Peter explains.
Smart design and technology features include high-efficiency solar panels used to power the fridge and the bathroom, voice-activated energy efficient lighting, blinds and power points. Kitted with a 4G wireless network, the home also features Chromecast 4K and external smart security cameras. All are easily managed from one smart tablet.
Open House Melbourne Executive Director, Emma Telfer, says the new partnership with RACV on the innovative Tiny Home project supports the program's mission in encouraging people to advocate for better design outcomes, both at home, at work and for the city. "Small-footprint living is a reality of modern life. As our cities rapidly grow, space is increasingly at a premium, and the environmental and financial benefits of 'living small and smart' are significant," Emma says.
The RACV Tiny Home will be launching as part of the Open House Melbourne Weekend program from 28 + 29 July 2018 , where those in Melbourne will be able to explore the unique Tiny Home and test the features for themselves.
ABOUT RACV
RACV's objectives are to deliver valued benefits to its members and their communities by informing and advising them, representing members' interests and providing them with assistance when in need by delivering excellent products and services in our fields of motoring, mobility, leisure, assurance, social wellbeing and the home. RACV has been representing their members in matters relating to the home since 1970's.