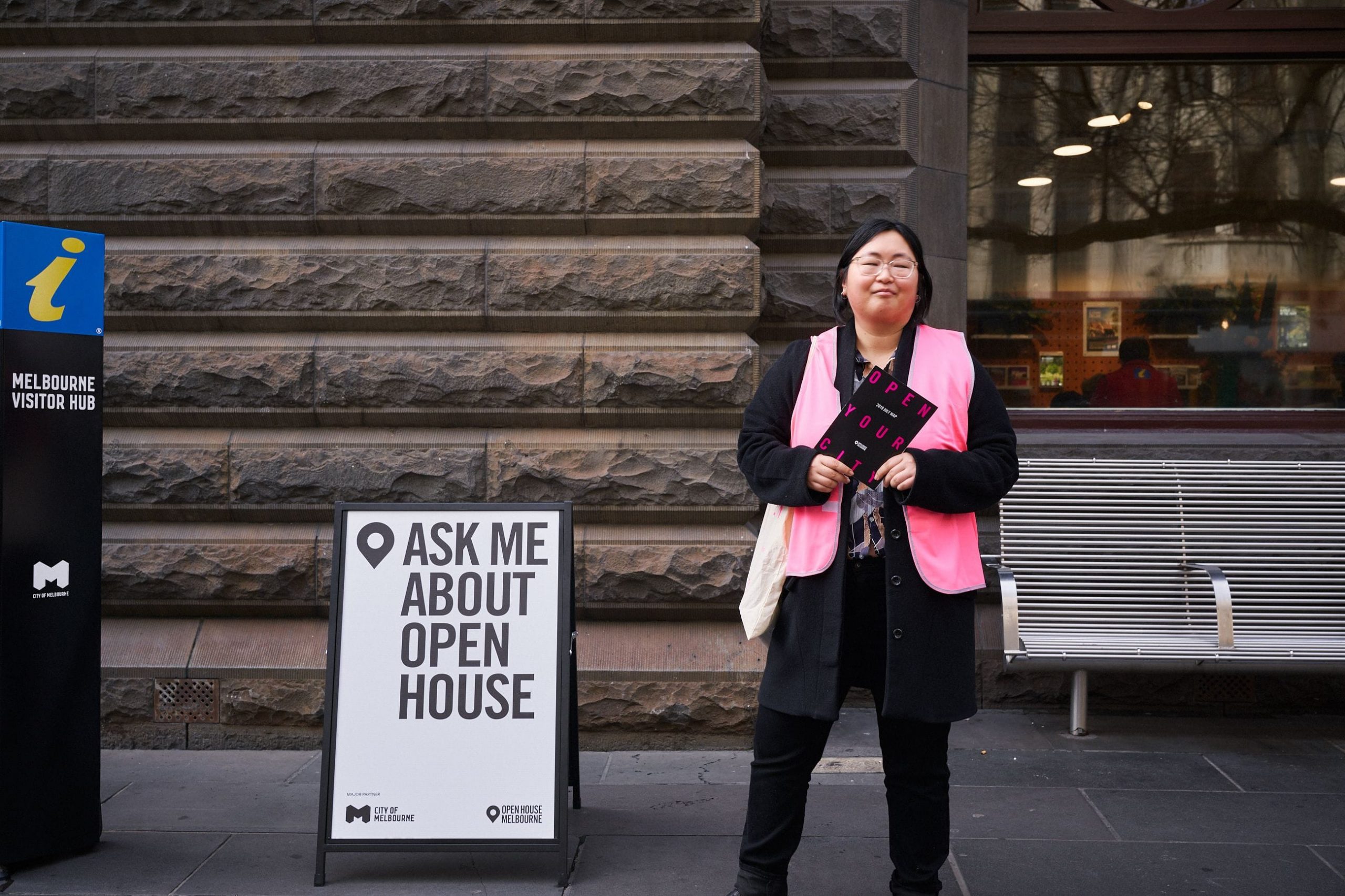 Volunteers, we need you!
Posted Thu 17th Jun 2021 | Helen Sweatman
Registrations for volunteering at Open House Melbourne Weekend, 24 + 25 July 2021, are now open!
Volunteers are essential for ensuring visitors have the best possible experience by providing building access, tour guidance and answering questions. From students, to retirees, to die-hard architecture fans, we encourage everyone to apply — the diversity of Open House volunteers is part of what makes our program so special.
We need over 400 volunteers to make this year's event possible, and we'd love for you to join us.
CLICK HERE TO FIND OUT MORE AND REGISTER TO VOLUNTEER IN 2021
Image credit: Volunteers at the Open House Melbourne Info Hub 2018, photo: Nick Bebbington.