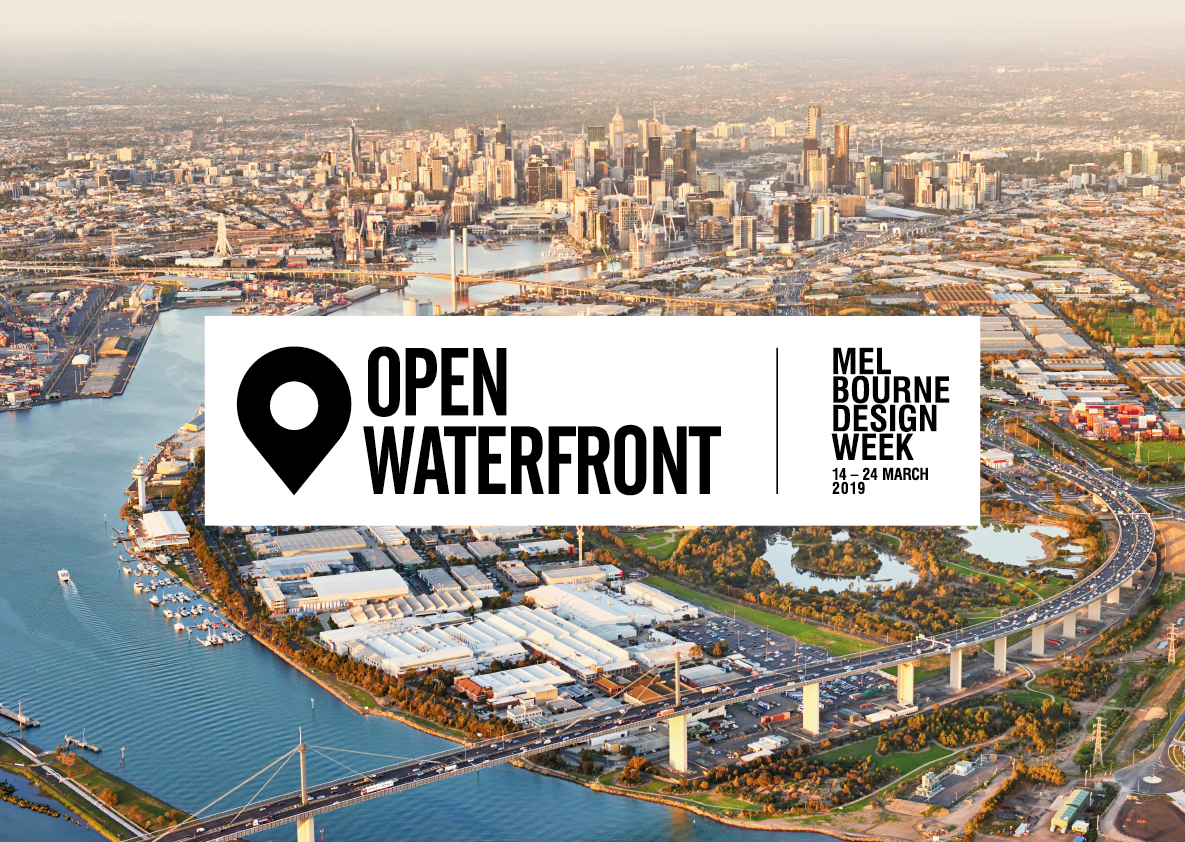 WATERFRONT
Posted Tue 12th Feb 2019 | Isabella Radevski
In collaboration with NGV for Melbourne Design Week, Open House Melbourne presents Waterfront – a program of conversations, boat tours and special events that deep dive into the role design plays in reframing Melbourne's relationship with water. We're asking you to consider how design can improve Melbourne's relationship with our waterways, with a special focus on Birrarung, the Yarra River.
Waterfront will explore the flow-on effects of water-based urban design decisions with River (Re) Route; how the city is looking to reinstate riparian zones along the river edge in River (Re) Wild; interrogate how river-fronted land development blocks or encourages public access in River Rights – Yarra Bend and Fishermans Bend.
Waterfront: River Rights (Yarra Bend) – Photo: courtesy of Yarra Riverkeeper Association
We will offer a reservoir of ideas for reimagining the river and our relationship to our urban waterways, with Commuter Afloat offering an on-board conversation about water-based transit for Melbourne commuters; unpack what the new Fishermans Bend planning framework means for the city's newest waterfront renewal project in Reframing Fishermans Bend; imagine a future of urban wild swimming in River Swim; and hear from Victoria's first Aboriginal Water Commissioner during Cultural Flows.

Waterfront:River Swim – Image: courtesy of WOWOWA and Yarra Pools
Waterfront will also illustrate how we are addressing some of our most pressing water-based dilemmas – from droughts at the Victorian Desalination Plant in Wonthaggi and the story of water and conservation at the Royal Botanic Gardens Victoria in Watering the Gardens, to water conservation in textile research and development at the Institute for Frontier Materials.
Waterfront: Ocean Osmosis at the Victorian Desalination Plant – Photo: George Apostolidis
Waterfront: Watering the Gardens at the Royal Botanic Gardens Victoria – Photo: Adrian Vittorio
Through this program you will discover that Birrarung is very much alive and has many tales to tell. Offering unique experiences and insights into this winding watercourse, Waterfront offers a free, or low cost opportunity, to explore the central theme of Melbourne Design Week – Design Experiments, which asks the question 'How can design shape the future?'.
Waterfront – full program:
MELBOURNE DESIGN WEEK: WATERFRONT
Melbourne Design Week – full program:
MELBOURNE DESIGN WEEK

Waterfront is presented by Open House Melbourne as part of Melbourne Design Week—an initiative of the Victorian Government in collaboration with the NGV. 
For further information please contact:
Open House Melbourne
info@ohm.org.au
03 8648 8612