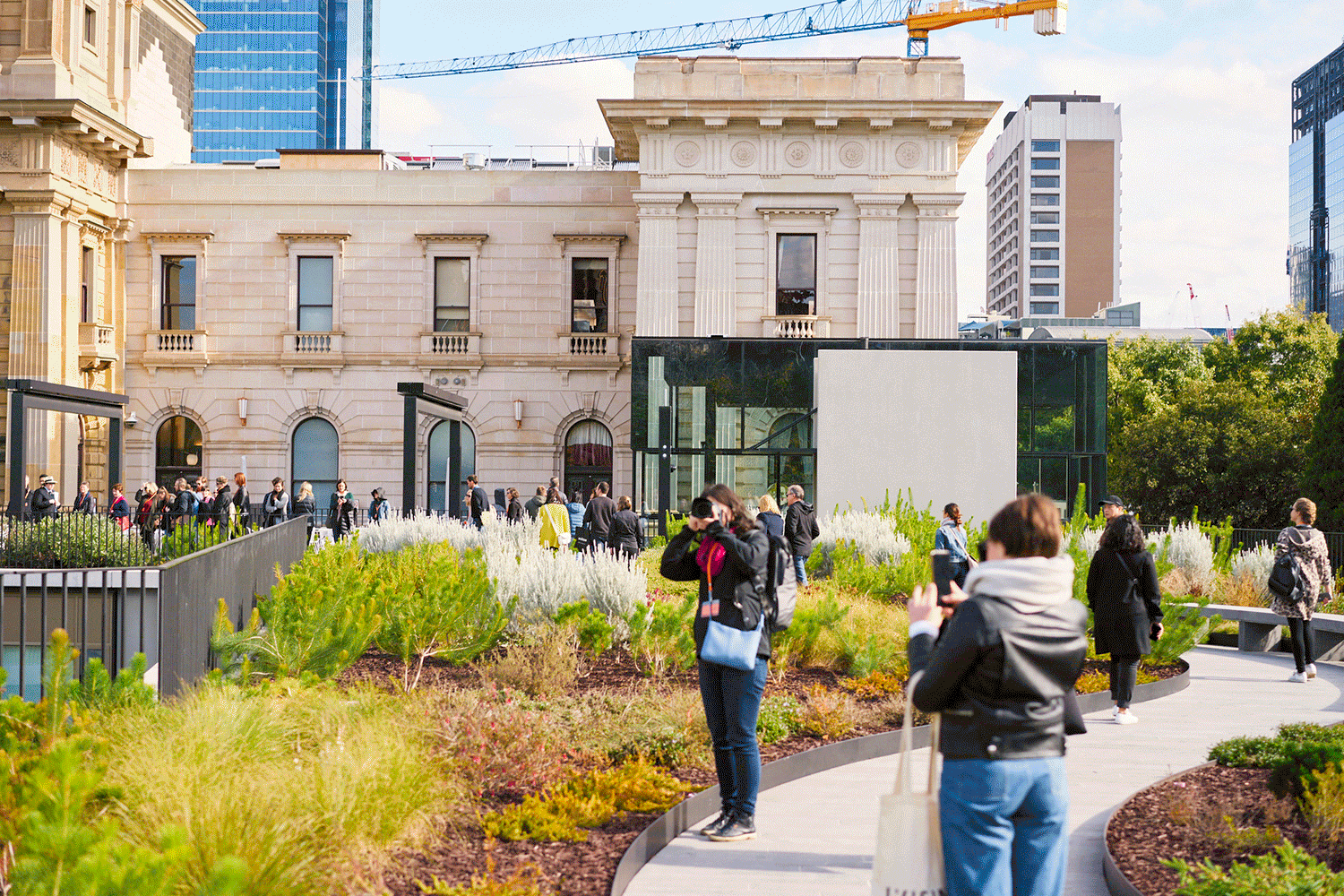 Reflecting on a virtual transformation
Posted Wed 16th Dec 2020 | Helen Sweatman
2020 has been an extraordinary and challenging year for Open House Melbourne, our partners, building hosts and community alike. Yet despite the adversity we have all faced, it has also been a year driven by a spirit of transformation and innovation.
As we close the doors on 2020 and begin to unlock 2021, we wanted to extend our thanks to you – our community – and reflect on how much we have accomplished together, despite and because of the circumstances.
Due to the COVID-19 pandemic, our annual July Open House Melbourne program saw significant change. Uncertainty resulting from rapidly shifting social restrictions and lockdowns influenced our decision to 'pivot' within a 6-week time frame from a physical program to a digital one.
Despite venturing into uncharted territory, with unpredictable outcomes, our 13th year saw Open House Melbourne present the largest collection of virtual building tours in Australia, and an unrivalled program of free, live, interactive and on-demand digital content. We 'opened up' 88 buildings and 45 VR virtual tours as part of the Virtual City program; 47 talks, tours and presentations during our Weekend program; and premiered 15 talks, tours, exhibitions, and presentations, including favourites such as the Speaker Series and the annual Heritage Address. Over the extended campaign period, these buildings experienced more than 118,000 unique website views and virtual tour visits to an audience of over 2 million people.
And, in a program first, all-digital program content remains available to audiences, collaborators and partners throughout 2020 and into the future. These VR tours are the start of a digital archive cataloguing some of Melbourne's iconic buildings – a catalogue we plan to grow as a contribution to the city's design heritage. All of this has only been possible thanks to the unwavering support and commitment of our long-term partners and the Open House Melbourne community. To you, we are exceedingly grateful.
Explore with us over Summer
Now with 2021 in our sights, we are excited for the opportunity to reunite our community with our city, our waterways and new regions that we are researching and exploring. Together we will step into a new year with a new name – the Centre for Architecture | Open House Melbourne and with a renewed ambition. We're thrilled to launch into debate and discovery on our beautiful waterways with our Melbourne Design Week Waterfront Program (26 March – 5 April) and develop both our July Program and regional Bendigo Program (23 – 24 October) with the new tools we gained this year.
But until then, we are taking a much needed rest to recharge, and we hope you'll be joining us to do so too. CAV | OHM will be closed from 23 December 2020 to 8 January 2021 (inclusive).
As you enjoy your Summer holidays, we invite you to continue exploring! Our virtual program will remain online, alongside the MERGE On Demand content we developed in collaboration with MPavilion and Melbourne Music Week.
Wherever you end up this holidays, physically or virtually, we thank you for being a special part of a highly challenging and unusual year. From all of us at CAV | OHM we wish you and your loved ones a safe and happy holiday.
See you in 2021.